The Curious Rumor About Suri Cruise's Delivery Fully Explained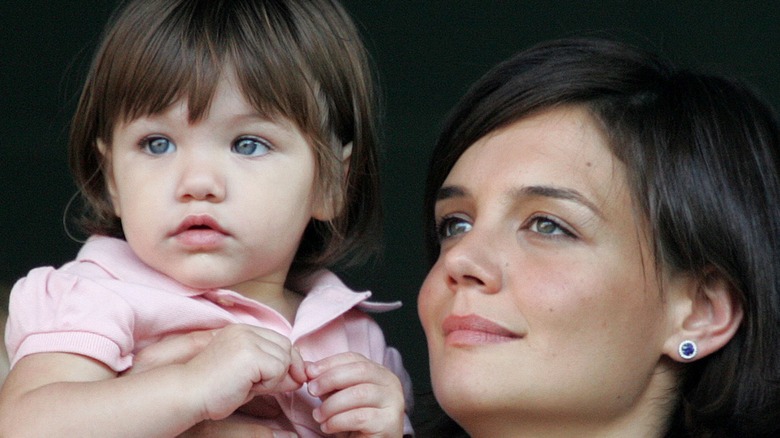 Toby Canham/Getty Images
When 26-year-old Katie Holmes told a Seventeen magazine reporter in 2004, "I used to think that I was going to marry Tom Cruise," nobody thought she actually would have a ring on her finger the following year from no other than her crush, Mr. Cruise (via Insider). Only a few short months later, the "Batman Begins" actress followed in the footsteps of her new beau, converting to Scientology. "You know, it's really exciting," she said during an interview with W Magazine, discussing her newfound religion. "I just started auditing, and I'm taking some courses, and I really like it."
What's not exciting, at least for the couple, are the rumors that started to swirl the moment they announced they were expecting. During Holmes' pregnancy, magazines had a field day with a particular rumor regarding Suri Cruise's delivery. Since Homes had converted to the Church of Scientology, there was a lot of discourse regarding what birth would look like for the star. And one curious rumor certainly led the rest.
Katie Homes would have a 'silent birth'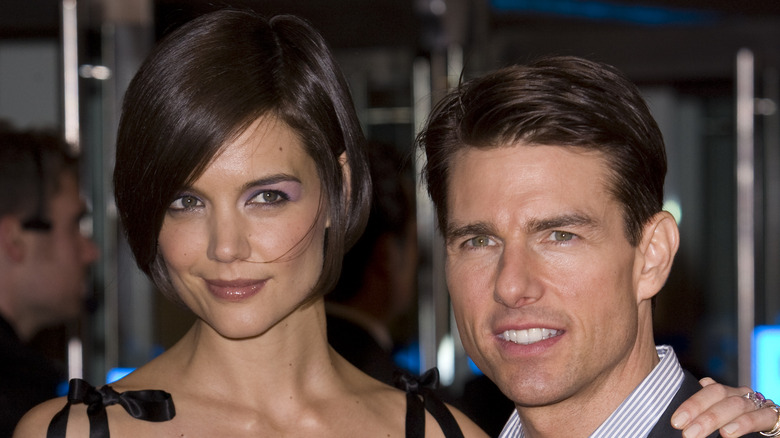 Antony Jones/Getty Images
As the Washington Post reported, Katie Holmes and Tom Cruise announced their pregnancy on October 5, 2005. The next day, People published an article about "what Katie Holmes can look forward to," giving its readers a look into what Scientology births look like. The article referenced (now ex) Scientology member Leah Remini's "silent birth" featured on her show "Inside Out: Leah Remini." Without confirming with Cruise or Holmes, and going off speculation regarding their religion, rumors of a silent birth spread like a house on fire.
A silent birth refers to the Church of Scientology's idea that a calm and soothing environment is crucial during childbirth, free from noise and the loud calls to "push." According to Scientology founder Ron Hubbard, as written on ScientologyReligion.org, "A woman who wants her child to have the best possible chance will find a doctor who will agree to keep quiet especially during the delivery, and who will insist upon silence being maintained in the hospital delivery room as far as it is humanly possible."
Tabloids took that information and ran with it, publishing articles explaining that Holmes was to not say a word during Suri's natural, medication-free delivery. The rumors continued to snowball as People shared another article claiming that the "Top Gun" actor purchased an "adult-sized 'binky'" to keep his then fiancé quiet in the labor and delivery room.
Tom Cruise clears the air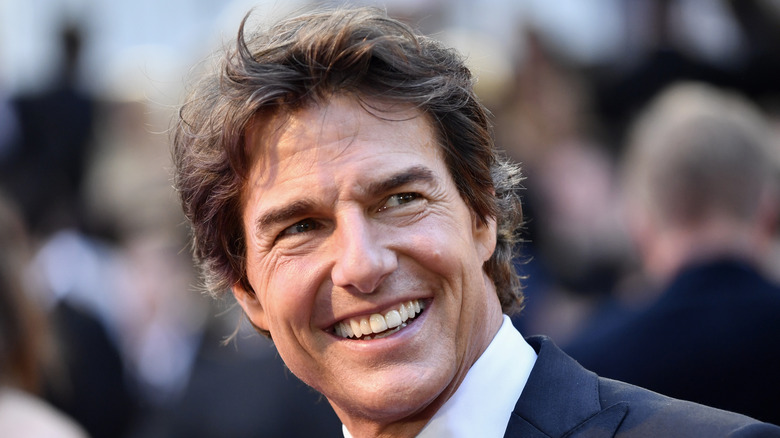 Gareth Cattermole/Getty Images
Six months after Tom Cruise and Katie Holmes announced their pregnancy, Cruise sat down with ABC News's Diane Sawyer to clear the air about the exaggerated rumors. "It's basically just respecting the mother, you know, and helping to be quiet — not the mother," he said. "The mother makes as much noise . . . you know, she's going through it." What's more, Cruise debunked the rumor that Holmes couldn't take pain medication during the birth, claiming that "If she needs an epidural, she's gonna get her epidural." Oh, and that "adult binky?" Totally false.
The buzz regarding Holmes' silent birth has since faded out, though two weeks post-birth Cruise did tell 20/20's Deborah Roberts that the delivery "was everything that we wanted it to be . . . It was spiritual. It was powerful. It was indescribable" (via ABC News). Holmes herself has yet to offer any words on the experience, even 16 years later, although she told Elle in a rare interview in 2019 that she "was happy to become a mum in my twenties."
Since then, other Scientology-practicing celebrities have come forward with their silent birth experiences. In 2011, John Travolta's now-late wife, Kelly Preston, endured a silent birth during her son Benjamin's delivery, telling Today that it's all about "bringing them in as peaceful and gentle a way as possible." And it certainly worked, according to Preston, since all of her children had calm demeanors — something she credited to their silent births.