The Legal Fate For Donald Trump's Longtime CFO Allen Weisselberg Is Finally Clear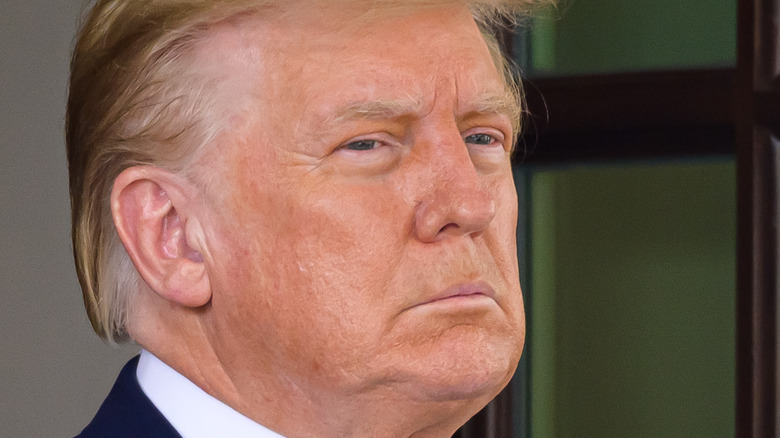 noamgalai/Shutterstock
When Donald Trump became the presidential nominee in 2016, USA Today reported that he and/or the Trump Organization had been involved in some 3,500 lawsuits — an amount that no other presidential nominee had come close to. By announcing his candidacy for a 2024 run in November 2022, Trump has now beaten his previous record with a number of additional lawsuits filed against him in recent years, per The Guardian.
There's also ongoing wonder as to what future charges Trump may face. He could be criminally charged in Fulton County, Georgia over trying to get the 2020 election results flipped there, as reported by Vanity Fair. The January 6 committee in the House of Representatives proposed four criminal charges that the Department of Justice could/should pursue against Trump for his actions after losing the 2020 election and in connection with the January 6 riot at the Capitol (via BBC). 
And those in Trump's orbit have also been facing various charges, including two companies within the Trump Organization who were found guilty by a jury in Manhattan of criminal tax fraud, according to CNN. One of the major players within that scheme was former Trump Organization CFO Allen Weisselberg, and he's now been sentenced by a judge to time behind bars.
Allen Weisselberg is sentenced to 5 months in jail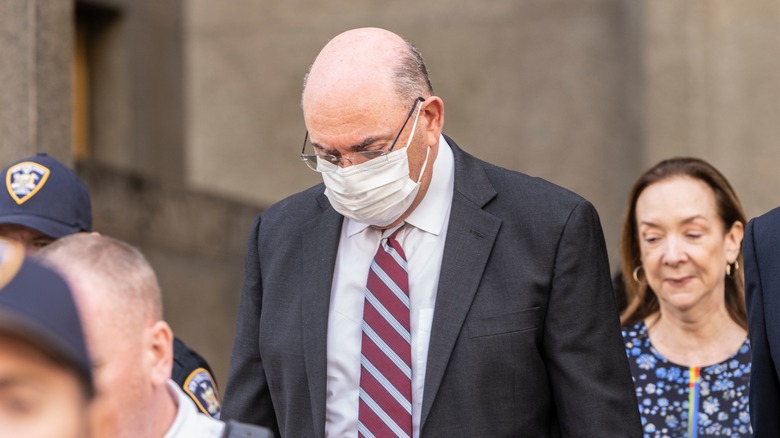 lev radin/Shutterstock
Allen Weisselberg pled guilty in August 2022 to 15 crimes after having been charged a year before, and a judge has sentenced him to five months in jail and five years probation, as reported by CNN. His guilty plea came as a part of a deal for working with the prosecution during the trial that included him paying $2 million in penalties and back taxes; the charges were all related to tax fraud.
In a statement, Manhattan District Attorney Alvin Bragg explained that the tax fraud had gone on for more than a decade and throughout that time, Weisselberg skipped out on paying taxes on $1.76 million that he'd earned while at the Trump Organization, and wrote that he "used his high-level position to secure lavish work perks such as a rent-free luxury Manhattan apartment, multiple Mercedes Benz automobiles and private school tuition for his grandchildren — all without paying required taxes." His time will be served at Rikers Island, and he could get out a couple of months early with good behavior, according to the NY Daily News.
Allen Weisselberg started working for the Trump family decades ago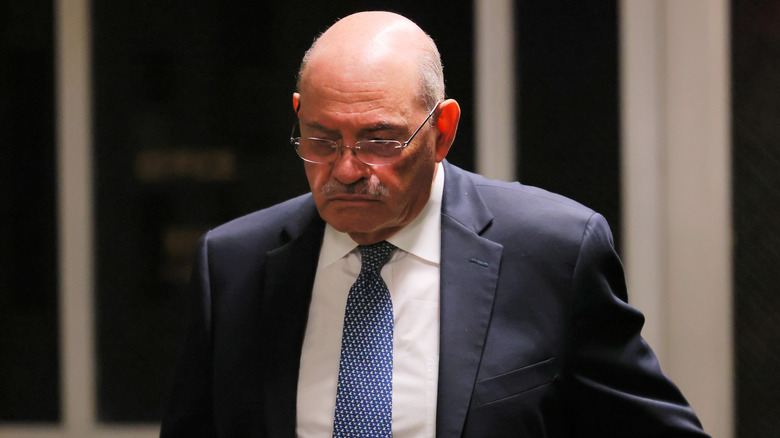 Michael M. Santiago/Getty Images
Allen Weisselberg first started working for Donald Trump's father in 1973 and rose through the ranks to become the Trump Organization's CFO (via USA Today). In his testimony at the tax fraud trial, Weisselberg revealed that Trump, or one of his sons, were direct signers of the checks that Weisselberg used to pay for private school for his grandkids. In exchange for those checks, his salary was slashed by the same amount, per CBS News. Though he did deny that the Trump family had anything to do with initiating the tax fraud situation, he also discussed how he wasn't the only beneficiary of the scheme; other executives and the company as a whole reaped benefits from the setup for years, according to The New York Times.
Some people on Twitter are reacting angrily to the sentencing, saying that it was too light. One tweeted "5 months in jail for 15 felonies!? Don't tell me there aren't two different Justice systems in America." And some think that Weisselberg's sentencing portends Trump's potential fate.