The Heartbreaking Death Of Prince William's Godfather, King Constantine II Of Greece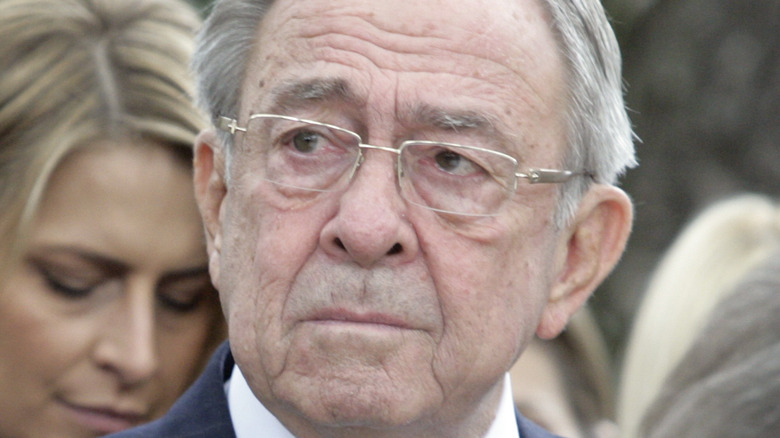 Milos Bicanski/Getty Images
When William, Prince of Wales was born in 1982, he became the second in line to the throne after his father, then Prince Charles. He's now next in line to the throne after Queen Elizabeth II passed away, and his father became King Charles III. After William was born, he had a total of six godparents, including Constantine II (via MyLondon). Constantine II was Prince Philip's cousin and the last king of Greece. Constantine passed away at the age of 82 on January 10, 2023, per Politico. He is survived by his wife Queen Anne-Marie of Greece and their children Princess Alexia, Crown Prince Pavlos, Prince Nikolas, Princess Theodora, and Prince Philippos and nine grandchildren.
A private hospital in Athens confirmed the former king's death without additional details, according to AP News. Constantine's life was perhaps most known internationally for his time as King of Greece for nine years from 1964 to 1973.
King Constantine II was Greece's last king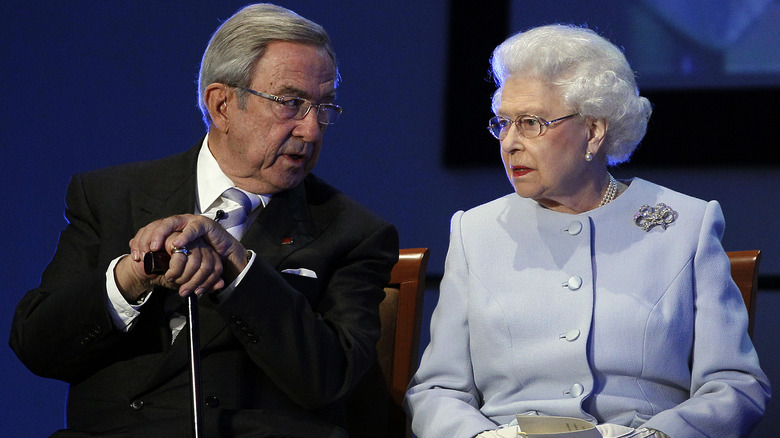 Wpa Pool/Getty Images
Constantine II was born in 1940 to Prince Paul and Princess Frederica of Hanover (via VoaNews). When he was a toddler, his family left Greece in the face of a German invasion during World War II; they returned by 1946. Constantine attended military academies and Athens Law School, according to AP News, and he was a gold medal winner in the 1960 Olympics.
Not long after his Olympic win, Constantine II became king in 1964 at 23 years old, PBS News Hour reported, but his reign was a troubled one. Within a year of Constantine becoming king, his work against Prime Minister George Papandreou and then with the prime ministers Constantine II appointed in his place, the government ended up collapsing in 1965 after a conflict between the king and the military in what is known in Greece as the "apostasy," AP News explained.
The monarchy ended in 1973 after King Constantine was exiled, making him the last king of Greece. Much of his life was lived in London, and he was close with the now King Charles III (per Politico). He returned to Greece in 2010.