Prince Harry Recalls Hotel Rendezvous With Meghan Markle Soon After They Met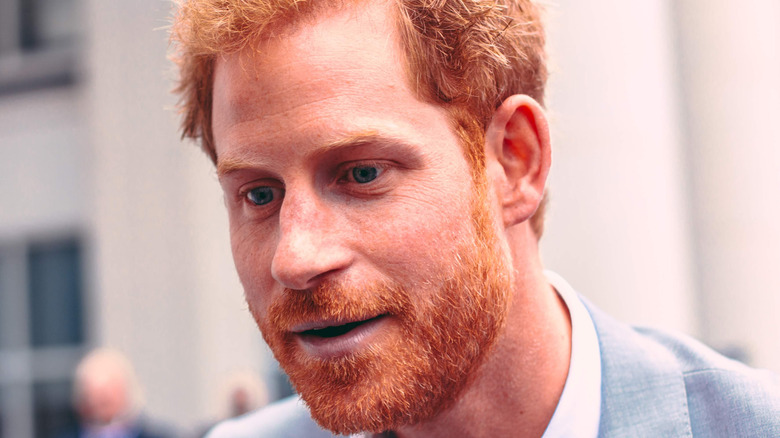 AU Media/Shutterstock
Prince Harry's new memoir, "Spare," is full of startling revelations, from family feuds with his brother, William, Prince of Wales, and the one comment that landed Meghan Markle in hot water with Kate Middleton to details of certain psychedelic experiences — and even the story of how he lost his virginity. 
The book also ventures into steamy territory when the Duke of Sussex describes how he watched Meghan's sex scenes on "Suits" while she was an actress on the show. He sought them out on Google in the beginning stages of their courtship and later regretted it. "It would take electric shock therapy to get those images out of my head," he wrote (via US Weekly). He said that he "witnessed her and a castmate mauling each other in some sort of office or conference room."
But, in real life, Harry was the only one for Meghan. In the summer of 2016, she flew to London to see him and asked him to meet at her hotel. Here's how it went down, as detailed in "Spare."
A secret meeting at the Soho House hotel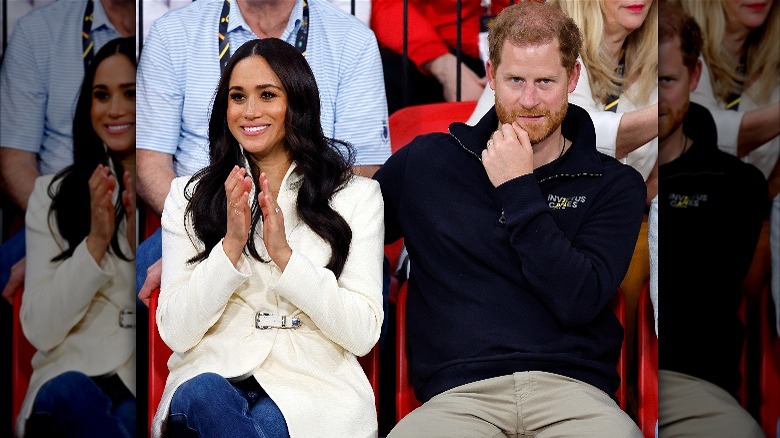 Max Mumby/indigo
Meghan Markle, now the Duchess of Sussex, was staying at the Soho House hotel in London during a trip that coincided with the anniversary of Princess Diana's death. Prince Harry was at his mother's gravesite with his brother William, the Prince of Wales, when Meghan texted him to meet at her hotel, via Page Six. In an effort to be discreet, Meghan told Harry to take the freight elevator up, where a friend of hers would intercept him and take him to her room.
Once the royal handoff had been completed, Harry suggested that the pair wasted no time, well, reuniting. "I want to say we hung a 'Do Not Disturb' sign on the door. But I don't think there was time," he wrote in his autobiography, "Spare." The two had not seen each other in weeks.
The next morning, when room service arrived with breakfast, Harry took cover under the duvet so he would not be seen by hotel staff. As the assistant hotel manager talked with Meghan, "he didn't notice the prince-shaped lump under the duvet," Harry divulged. "He talked and talked, and caught her up on the latest, while I, in my duvet cave, started to run out of air."