Andie MacDowell Discusses The Magic Of Her New Hallmark Series, The Way Home - Exclusive Interview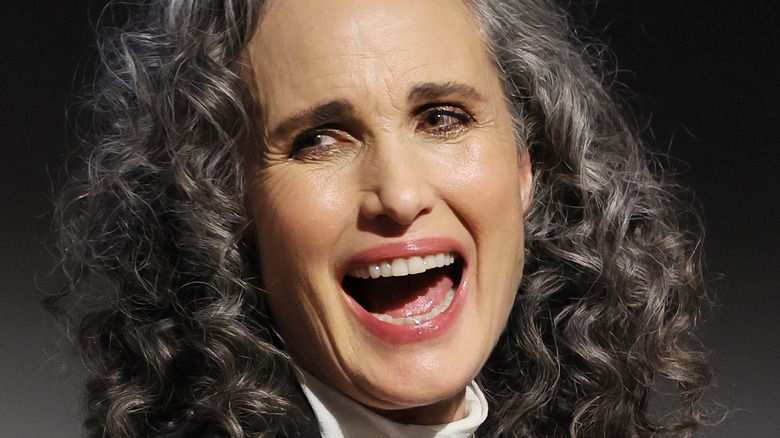 Mike Coppola/Getty Images
Let's do the time warp again. Andie MacDowell is no stranger to time alteration — having starred in "Groundhog Day" in the early '90s and now moving on to Hallmark's new series "The Way Home." The family-focused time travel series is Hallmark's first scripted TV show in seven years, and it's worth the wait. Though the fact that 1999 is now considered extensive time travel may be a bit jarring for anyone who lived through the turn of the millennium, the show's handling of the nostalgic passage of time is certainly relatable.
Everything from the lighting choices to the characterizations makes the multigenerational story compelling, and the dose of magic and mystery adds something special to this series that undoubtedly has the patented Hallmark heart. Of course, MacDowell is also no stranger to family-focused projects, having done movies like "Along for the Ride," "Four Weddings and a Funeral," and "Maid." "The Way Home" is her latest venture into family waters as her character reconnects with her estranged daughter to come to terms with their shared loss.
The List spoke to MacDowell during the red carpet premiere of "The Way Home," where she shared her excitement for the project, her love of bees, and why she signed on for the series. She also noted the one similarity between "Groundhog Day" and "The Way Home."
From Groundhog Day to The Way Home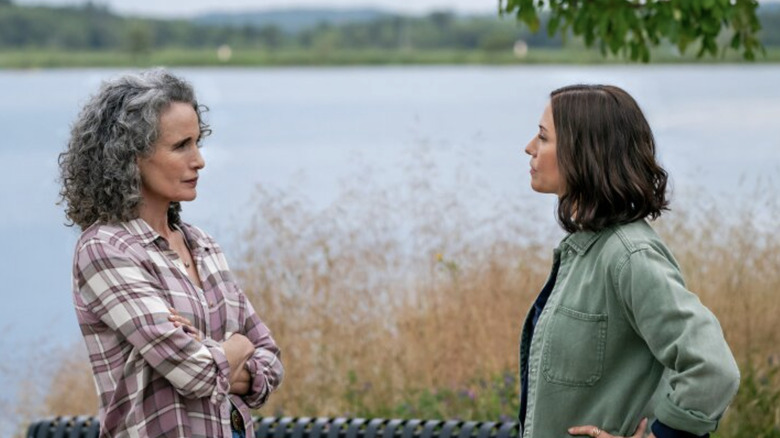 Hallmark
I love that the show tackles generational bonds with a bit of a magical twist. What most resonated with you about this story? Why do you think now is the perfect time to tell it?
When I first started reading it, I loved my character because she's on a farm and she really cares about bees. That's a great [way] to emphasize the importance of bees, and she cares about her community. I love that.
Then, once I got deeper into it, and my [on-screen] daughter comes home, we're dealing with this very difficult relationship — I haven't spent time with her in such a long time. She brings home my granddaughter, who I haven't been able to spend time with. Then, I have this pond on my land. I tell my granddaughter to be careful around it because it's more like a sinkhole.
Eventually, something happens, and she ends up going into the pond and through time until she sees what was happening in my life and my daughter's life in 1999. That's when it ... I got chills because it was such a unique and powerful story. It continues throughout the season to surprise you in that way, so it offers a lot.
Speaking of that time travel aspect, you starred in "Groundhog Day" back in 1993, close to the date that [the show goes] back to, so it has that time warp element. What has it been like having a bit of that blast from the past? Did any moments during "The Way Home" filming spark memories from "Groundhog Day"?
No, I think the only [way] that I would've related "The Way Home" and "Groundhog Day" is being able to take a journey and not question it. If the writing is done well — and this is — you go with it. That's how I would relate the two stories. You believe the unbelievable.
"The Way Home" premieres on Hallmark on Sunday, January 15 at 9 p.m. ET/8 p.m. CT.
This article has been edited for clarity.