Chyler Leigh Explains How Her TV Career Led Her To Hallmark's The Way Home - Exclusive Interview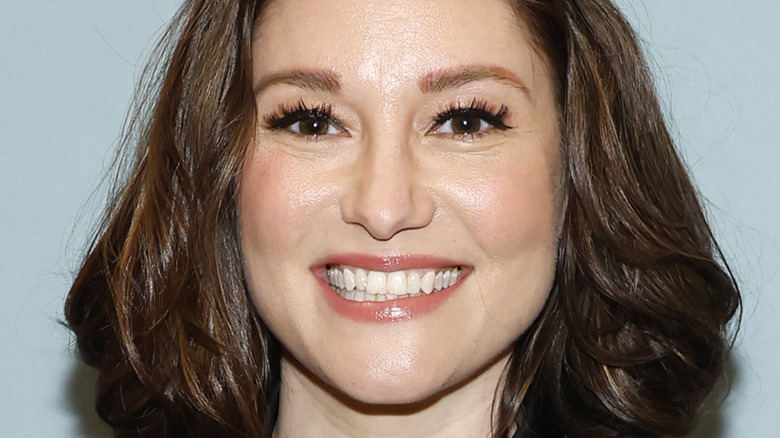 Mike Coppola/Getty Images
Chyler Leigh is a TV pro, having reached past the 100-episode mark of both "Grey's Anatomy" and "Supergirl." Not only is it rewarding for an actor to stick with a project for that long, but fans also love seeing characters grow and change throughout multiple seasons and series shakeups. Now, Leigh is debuting a new character on Hallmark, and she has no doubt that her latest series, "The Way Home," will reach that 100-episode milestone.
Leigh plays Kat Landry, a single mom who tries to reconnect with her own mom (played by Andie MacDowell) after 20 years of estrangement. Amidst family love and loss, the series showcases elements of time travel magic that pose more than a few mysteries regarding the Landrys' history and a missing family member.
Leigh started her acting journey in 1996 — a few years before the show's time travel elements occur. She went on to star in popular projects like "Not Another Teen Movie" and won roles in TV shows like "7th Heaven," "The Practice," and "That '80s Show." The List caught up with Leigh during the red carpet premiere of "The Way Home," where she discussed why she loves long character arcs on TV, what the transition was like from "Supergirl" to "The Way Home," and the personal importance of Hallmark's strides to showcase LGBTQ+ voices.
A track record of 100+ episodes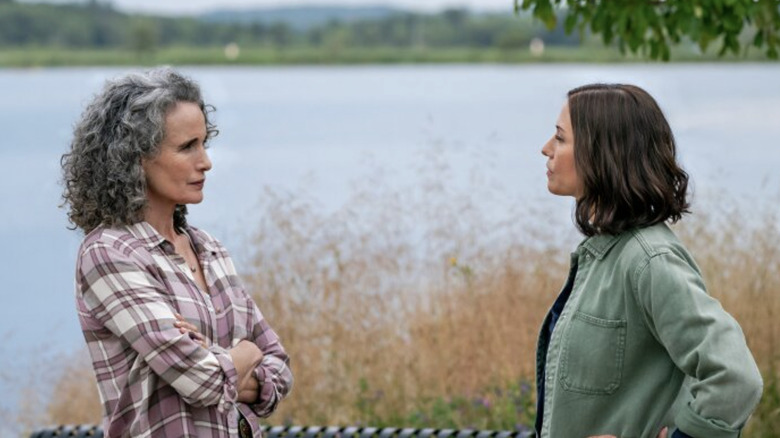 Hallmark
You were on "Grey's Anatomy" and "Supergirl" for over a hundred episodes apiece. Can you see "The Way Home" reaching that hefty milestone? And —
1000%. Sorry to cut you off ... I just needed to go ahead and give you a "yes."
What is the most rewarding aspect of sticking with a show for that long?
Watching the evolution of characters. That's why I love television so much — watching the story arc from the evolution of how people learn and grow and become better versions of themselves, as they figure out how to work together as a family when you're in the midst of tragedy and banding together and what that looks like. We get to go back to 1999. Who knows where else anybody might go? There's always that. A hundred episodes in — for sure, we got it.
This is your first project since playing Alex Danvers. What was that transition like from playing a character for six seasons to starting "The Way Home"?
Well, the characters are quite different. I'm not killing any aliens in this show. We do have time travel, so those still line up. You have the woman who is fiercely devoted and in love with her family, so you've got that.
But it's always to take rest into [it] ... Those characters never go away. They're always going to be in people's hearts. They're always going to be in my heart, so it's letting that live on and breathe. You've always got Netflix nowadays, or whatever other streaming [platform], or the Hallmark Channel. Being able to breathe life into a brand-new character, when that's complicated and wonderful ... and being able to have an opportunity to represent this particular generation as mom and daughter and what that looks like — I'm grateful.
The sci-fi aspects of "The Way Home" do sort of emulate "Supergirl" as well. Did that show help you prepare at all for this one?
I can draw upon the magic of the whole thing, because one thing that we really want to make sure that people know [is that] this isn't sci-fi. We've moved on. It's more magical — like mystery and intrigue in figuring out how [it works]. Yes, Alice is traveling back in time through a pond, and we don't know what the history of the pond is yet or how or why. That's what's going to be fun about the journey — figuring out where this whole story originated. We're excited about that.
LGBTQ+ representation on Hallmark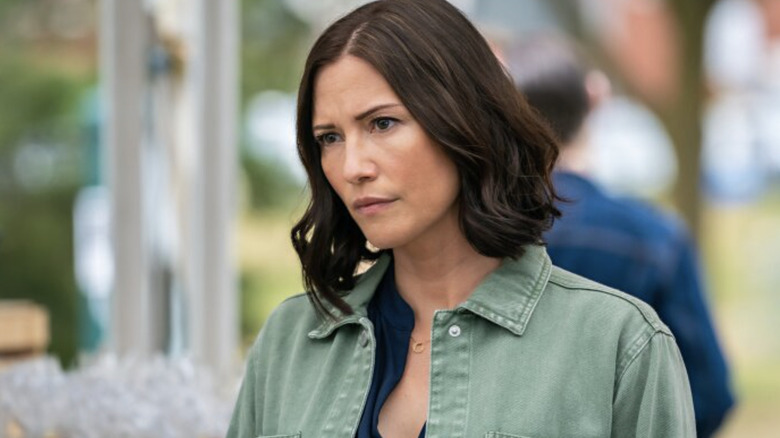 Hallmark
It's been wonderful seeing Hallmark center on more LGBTQ+ stories, and you're a major supporter of LGBTQ+ representation. You even played a queer character [on "Supergirl"]. What does it mean to you that Hallmark and other networks are making significant strides to showcase all voices, and what do you hope to see on that front in the future?
It means absolutely everything. Being in the community, supporting the community, representing and at the same time showing people that everybody's voice — everybody's story — absolutely 1000% matters ... What I love so much about Hallmark is the embrace of that and the celebration and the inclusion.
For the fan base that I'm so incredibly grateful to have, I'm hoping that they can come and feel like this is a safe place to be home and cozy up and be able to grab your tissues ... but also find it in a different and out-of-the-box way, which [Hallmark is] doing a magnificent job of. I'm so grateful that Hallmark is pushing those boundaries and showing that we can make incredible content on a very reliable network within a fantastic family.
"The Way Home" premieres on Hallmark on Sunday, January 15 at 9 p.m. ET/8 p.m. CT.
This interview has been edited for clarity.