Prince Andrew Trumps Prince Harry In Popularity Among Particular Demographic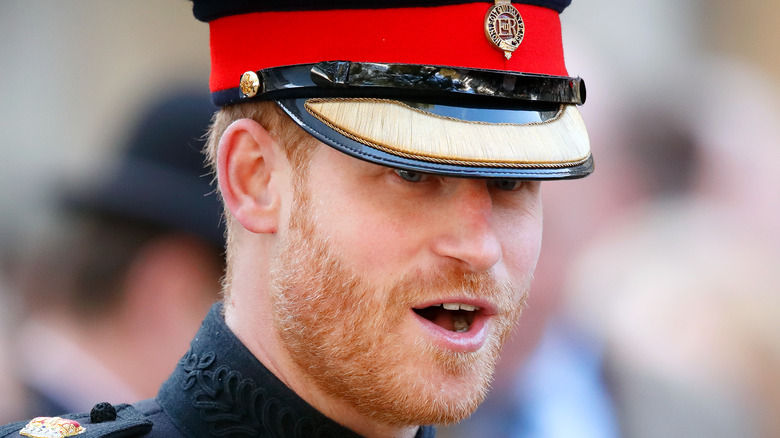 Max Mumby/indigo/Getty Images
Earlier this week, reports emerged that Prince Harry had expressed bitterness over Prince Andrew and his ongoing royal security debacle in his new memoir, "Spare." According to the Daily Mail, the Duke of Sussex became the first member of the royal family to publicly criticize his disgraced uncle, by recalling in the tome how he'd reassured his wife, Meghan Markle, that their security detail couldn't possibly be taken away since the Duke of York still had his. 
Harry shared how he told Meghan, "Never. Not in this climate of hate. And not after what happened to my mother. Also, not in the wake of my Uncle Andrew. He was embroiled in a shameful scandal, accused of the sexual assault of a young woman, and no one had so much as suggested that he lose his security. Whatever grievances people had against us, sex crimes weren't on the list." Unfortunately, the reverse actually turned out to be the case (via BBC News).
The prince's frustration is understandable considering Andrew agreed to pay off his accuser, Virginia Giuffre after she alleged that he sexually assaulted her while the Sussexes' biggest crime to date has been defecting from the royal family and subsequently speaking out about how tough a time they had with them. However, judging by a recent poll of Britons, Andrew is still held in better stead than Harry despite, or perhaps because of, everything that's happened. 
Older respondents preferred the Duke of York to the Duke of Sussex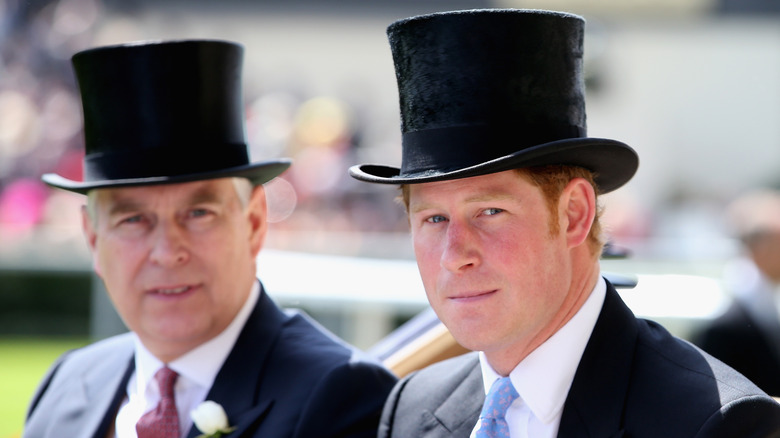 Chris Jackson/Getty Images
A new poll by YouGov revealed that British residents aged 65 and over are more favorable to Prince Andrew than Prince Harry. A whopping 73% of respondents hold a "very negative" view of the Duke of Sussex compared to 60% of his disgraced uncle (Meghan Markle, meanwhile, is at 69%). Harry's popularity has plummeted further since the release of "Spare," in fact, with four in ten of the polled Britons asserting that he's too money-hungry. The younger age group prefers Harry to Andrew, though in general, they're more critical of the monarchy overall. 
YouGov notes that most 18 to 24-year-olds hold an unfavorable opinion of The Firm compared to just 34% of their older counterparts. The results will shock those with even a passing knowledge of the Duke of York's sex abuse lawsuit. And, as far as royal correspondent Valentine Low is concerned, the British public doesn't seem to have "their values right." During an appearance on Times Radio (via Twitter), Low contended, "Whatever Harry's done, he's not been accused of sexually molesting a teenage girl." 
This echoes what the prince himself wrote in his memoir. However, the royal expert also acknowledged that the results of the poll don't really matter since Meghan and Harry have always been more popular in the US anyway. Likewise, Low pointed out, "If you read the book you get a better image from Harry than you do all the extracts."