Why It Pays To Take A Break From Dating Apps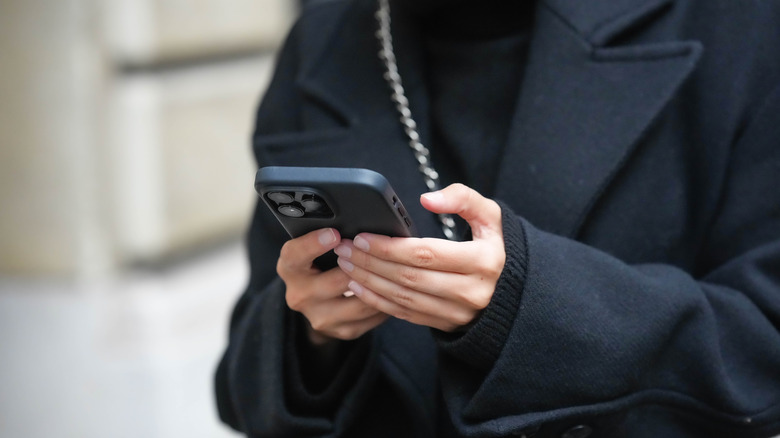 Edward Berthelot/Getty Images
Dating today is tough. Though there are more opportunities for meeting people due to technology, the process isn't always enjoyable. In fact, while dating apps can be a fun thing to do to pass the time while you wait to meet your person, for others, they can be the bane of one's existence.
With so many dating apps on the market, it can be difficult to decide which app to focus on. Like various forms of social media, each app has a slightly different audience and slant, per Mashable. Some are thought to cater to those looking for casual hookups, while others might be better fits for those looking for lifetime partners or spouses. There are even options for those who are single parents, older adults, or liberals and leftists. In other words, be patient: it may take a bit of time to hone in on which ones work best for you.
No matter which dating app you settle on, there comes a time when you may inevitably get frustrated by them and the people you're meeting (via Buzzfeed), or not meeting, and may need a break from all the swiping.
Signs you may need a break from dating apps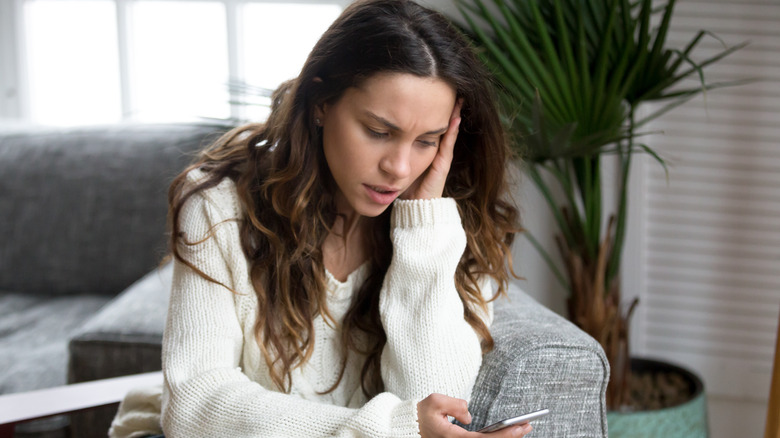 fizkes/Shutterstock
Being active in the dating world takes a certain amount of time, energy, and effort. While it can be exciting to think of all the possibilities and potential mates when you first start using dating apps, a string of bad matches, miscommunication, or ghosting incidents can leave anyone feeling less than enthusiastic about signing on each day.
In fact, having a sense of dread upon opening the app is a telltale sign that you may need a break (via Self). More signs include becoming robotic in your replies, using the apps because you think you should rather than really want to, and feeling pressure to date when you'd rather just stay home.
"A lot of people feel pressure to always be out there constantly and that if they snooze even for a second, they will lose," well-being coach Shula Melamed informed Elite Daily. "It is beneficial for you to bring your best, most energized and cared for self to the table — if you need to take a break to do this, so be it."
Putting a pause on dating apps can actually get you ready to date again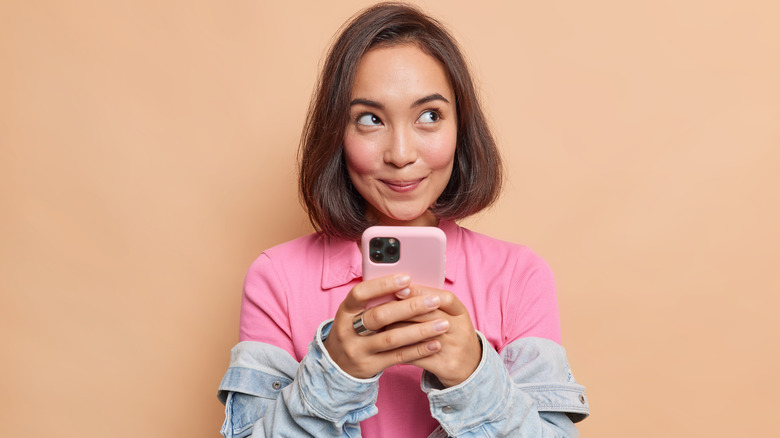 Cast Of Thousands/Shutterstock
Staying away from dating apps can bring you a new perspective and actually leave you in a better place to date when you are ready.
As dating and relationship coach Clara Artschwager told Mind Body Green, "We often think of 'working on our dating life' or pursuing partnership as the actual dating, like swiping and going out and meeting people." She suggests people reflect on the past few months of dating and consider the things that worked for them and the things that didn't. "My one piece of advice is to just give yourself the space to say, 'OK, I'm not going to swipe, even if it's a week or two weeks' time, and I'm going to dedicate myself to taking stock of what things have been like," she added. 
While you're taking a break, don't be concerned about what you might be missing. "That fear of missing out or worry that you're going to miss some nebulous window of opportunity is part of why so many people burn out on dating," dating coach Harris O'Malley expressed to Bumble. "It's important to remember that you can go back when you're ready, rather than feeling like you need to get back to it ASAP." Then give that extra time to yourself. "The best way to maximize your time off is to focus on the things that feed your soul and make you feel good about yourself," O'Malley advised.