Prince Harry's First Draft Of Spare Reportedly Spilled A Lot More Royal Secrets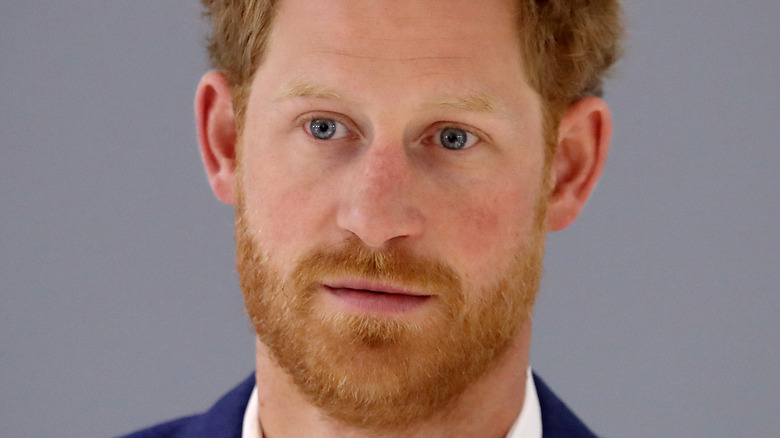 Chris Jackson/Getty Images
Prince Harry, the Duke of Sussex, released his explosive memoir, "Spare" this week. In no time, the book broke former President Barack Obama's previously-held record to become the became the fastest-selling non-fiction title of all time, according to the Guinness Book of World Records. 
While the public may be excited to read all the juicy drama in "Spare," the royal family has reportedly been concerned about what the revelations in the book might mean for them. Senior royal advisors reportedly prepared for the release of the memoir by creating a "war room," where they drafted a plan to counter the allegations made (per Page Six).
Clearly, the royal family was concerned about the bombshells they expected to be dropped in Harry's explosive and popular memoir. Their fear seemed to be justified when the duke told stories about his wife, Meghan Markle, the Duchess of Sussex, and his sister-in-law, Catherine, Princess of Wales, struggling to get along (via Us Weekly). He also opened up about his relationship with Camilla Parker Bowles, Queen Consort, although he denied writing anything scathing about his stepmother. These stories were among several that were difficult for the family to swallow. However, Harry has opened up about having had more anecdotes to share, some of which he cut from the final draft to protect the royals.
Harry shared that he held back on telling more shocking stories in Spare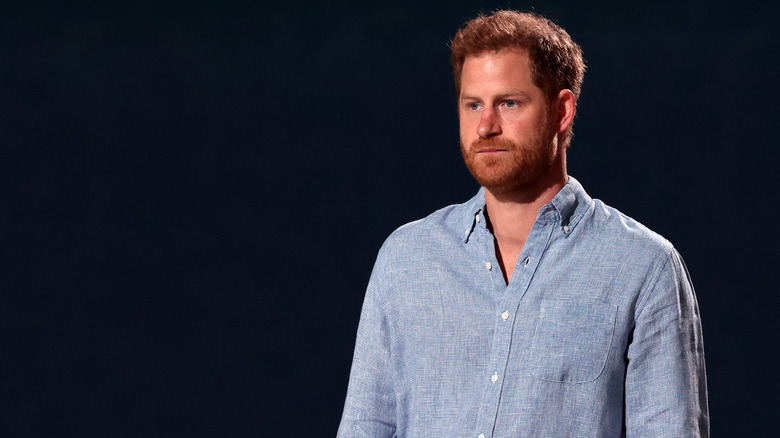 Kevin Winter/Getty Images
Prince Harry, the Duke of Sussex, sat down with The Telegraph and opened up about the writing process for his explosive memoir, "Spare." While the book is filled with bombshells, the duke shared that he initially had much more to say. 
"The first draft was different. It was 800 pages, and now it's down to 400 pages. It could have been two books, put it that way. And the hard bit was taking things out," Harry said. "There are some things that have happened, especially between me and my brother, and to some extent between me and my father, that I just don't want the world to know. Because I don't think they would ever forgive me."
While Harry chose to hold back on stories involving his father and brother, he did share quite a few incidents featuring William, Prince of Wales, in "Spare" (via Insider). One of those shocking allegations is that it was William and Catherine, Princess of Wales, who told Harry to wear a Nazi uniform to a 2005 costume party, something that has been haunting him for over a decade.