The Unsettling Marriage Of Jack And Kayla On Days Of Our Lives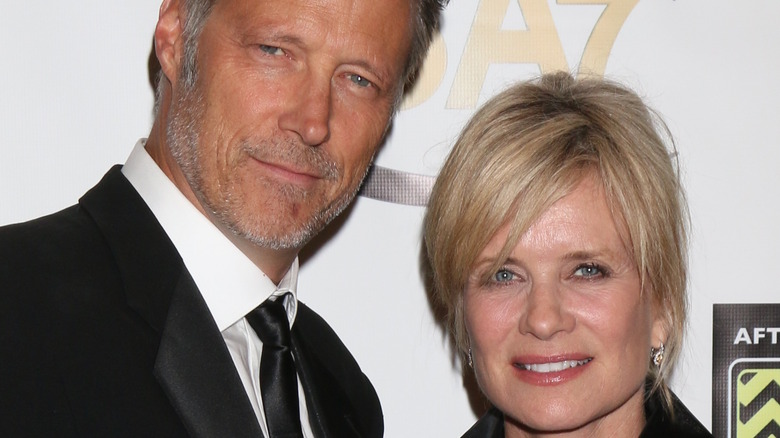 Kathy Hutchins/Shutterstock
Trigger warning: The following article contains language regarding sexual assault.
When it comes to "Days of Our Lives" couples, viewers certainly have their favorites. Over the decades, the soap opera has produced many epic love stories like Bo and Hope Brady, Ben Weston and Ciara Brady, Will Horton and Sonny Kiriakis, Steve Johnson and Kayla Brady, and more (via Nine). However, there have also been pairings that fans didn't like.
Some of the worst "Days of Our Lives" couples over the years have left fans cringing for one reason or another, per Fame 10. Duos like Sami Brady and Austin Reed weren't loved by fans — likely because Sami spent years of her life trying to trap Austin into a relationship when he was clearly in love with her sister, Carrie. Another unlikable couple was Brady Black and Kristen DiMera. Fans hated the pairing at first because Kristen was once in love with Brady's father, John, when Brady was just a small child. Eve Donovan and JJ Deveraux were another pairing that didn't sit right with viewers because JJ was dating Eve's daughter, Paige, at the time of their hookups.
However, one of the worst couples in Salem's history has to be Jack Deveraux and Kayla Brady.
Kayla and Jack's relationship got dark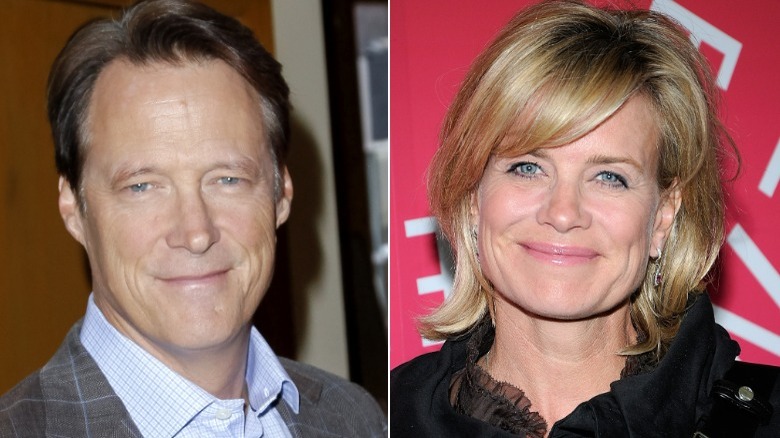 Tibrina Hobson & Michael Tullberg/Getty
The relationship between Jack Deveraux and Kayla Johnson was chaotic from the beginning. "Days of Our Lives" viewers first met Jack when he came to Salem looking for Kayla, per Soaps. At the time, Kayla was in a relationship with Steve Johnson, and the two were happy. However, when Jack revealed that he was suffering from Hodgkin's disease, Steve and Kayla began to feel bad for him. Once Jack was revealed to be Steve's long-lost brother, things changed even more drastically. Knowing that Jack was in love with Kayla, Steve broke up with Kayla and pushed her towards Jack in hopes of making his final months happy.
Jack proposed to Kayla, and she accepted. The couple got married, and Jack made a miraculous recovery. However, this left Kayla and Steve in a tough position as they were still madly in love with one another. Eventually, Steve and Kayla reunited behind Jack's back and began carrying on an affair (via Soap Dirt). However, when Jack found out about Kayla's betrayal, he was beyond furious. His rage took over, and he ended up raping Kayla and hiring someone to attack Steve. Kayla filed for divorce from Jack and turned him in to the police for his crimes, per Soap Central. However, his family's connections allowed him to avoid any legal consequences.
Jack couldn't escape his past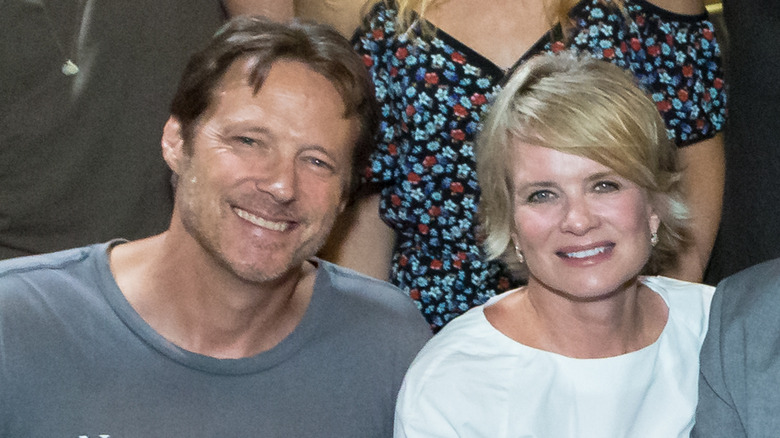 Greg Doherty/Getty Images
In the years after Jack and Kayla's tumultuous marriage, things changed greatly. Jack and Steve eventually put their differences behind them, and Jack even helped to rescue Kayla when she was kidnapped by Victor Kiriakis (via Soaps in Depth). Jack and Kayla made peace and learned to be friendly toward one another. "Days of Our Lives" fans later watched Jack fall in love with Jennifer Horton, and their relationship helped him become a better man. The couple had many ups and downs but always found their way back to each other and even welcomed two children, Abigail and JJ.
Of course, Jack could never fully escape his dark past. Eventually, JJ found out that his father had raped Kayla, and he was disgusted. He acted out and ended up being arrested for assault and vandalism (via Soap Central). Years later, Jack returned to Salem after being presumed dead. His family was thrilled to see him, but he was suffering from amnesia. Jack began to learn more about his history in Salem, and Kayla eventually told him about their past marriage and his sexual assault against her. Jack was horrified to learn what he'd done, per Soaps, though he later got his memory back.
While Jack and Kayla have a dark past, Jack has redeemed himself over the years and even become a fan-favorite character. However, his crimes likely won't be forgotten by longtime "Days of Our Lives" fans.
If you or anyone you know has been a victim of sexual assault, help is available. Visit the Rape, Abuse & Incest National Network website or contact RAINN's National Helpline at 1-800-656-HOPE (4673).