John Legend's New Skincare Brand Centers The Needs Of Melanin-Rich Skin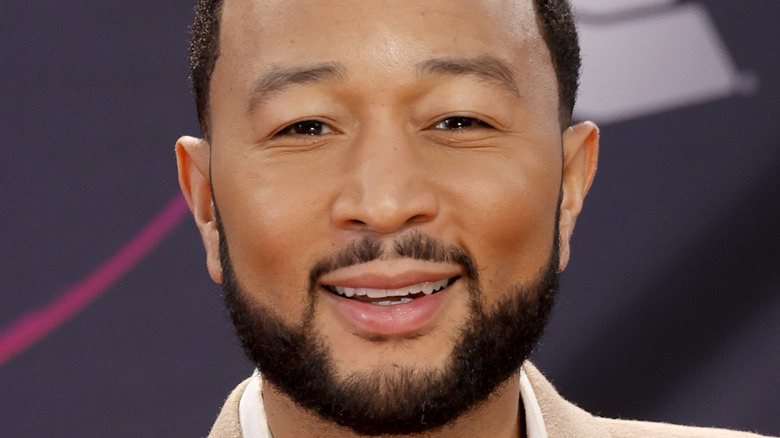 Frazer Harrison/Getty Images
Mastering a perfect skincare routine can take some trial and error. Black and brown women have historically had fewer options when perusing the skincare aisles at convenience stores, making it even more difficult to find accessible products. Even though the beauty and skincare industry is a major part of the American economy, its products or advertisements have not always been inclusive for all Americans. According to McKinsey & Company, Black Americans are responsible for more than 11% of beauty spending, even though Black brands make up less than 3% of revenue within the industry. 
With that staggering difference in mind, Black and brown skincare and beauty brands have worked on adding representation to the industry. For example, R&B duo Chloe and Halle partnered with Neutrogena for their skincare routines. "I'm obsessed with Neutrogena's Hydro Boost collection because I really love something that just makes my skin glow-y and makes it feel really hydrated," Chloe Bailey told Byrdie. Now, singer and actor John Legend has ventured into the world of skincare to offer more options for Black and brown consumers.
Loved01 is focused on melanin-rich skin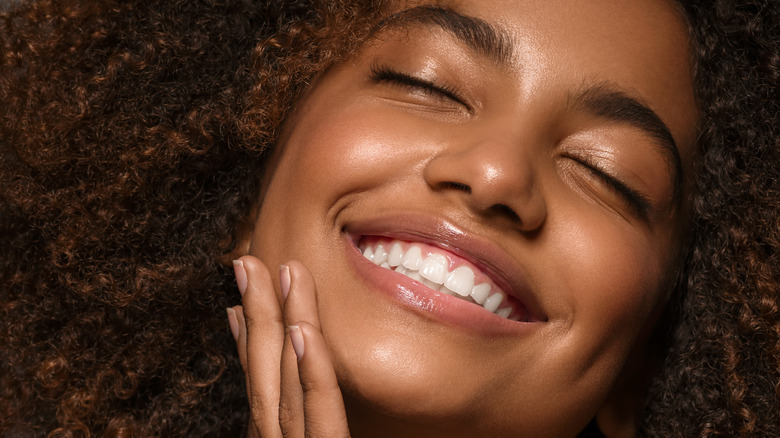 Irina Bg/Shutterstock
John Legend's latest creation, Loved01, is all about putting your best self forward. The brand is Legend's head-first dive into the world of skincare. His passion for providing affordable and nourishing products for melanin-rich skin dates back to his childhood. "For [people with] Black and brown skin, we didn't want to be ashy — that was a common thing that was discussed," Legend said, per PopSugar. Legend decided that he would offer an extra-moisturizing line that prioritizes the needs of darker skin. 
He collaborated with Naana Boakye, MD, of Bergen Dermatology to create Loved01, according to Cosmopolitan. Legend attested to Boakye's expertise when it comes to Black skincare, saying she "is a Black woman who understands the unique needs of melanin-rich skin." Together, Boakye and Legend made a brand that is accessible but still offers the quality of a luxury product. Legend hopes that making an affordable line of melanin-focused skincare will make it easier for more people to partake in the ritual of skincare (via PopSugar).
Loved01 will be releasing a range of products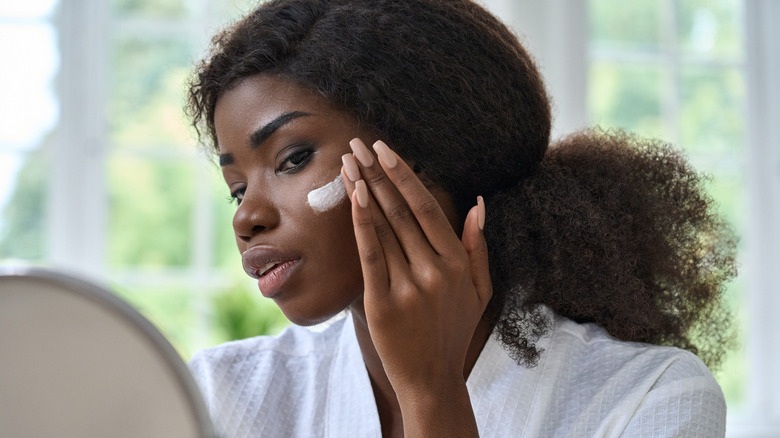 Insta_photos/Getty Images
John Legend was committed to making his new skincare brand affordable, according to Cosmopolitan. He certainly has stood by that goal, as Loved01 products are below $15 in price. "We wanted to make something that felt luxurious, so we put all of the care and intention of a luxury brand into it but made it affordable and accessible," Legend said. With representation, affordable prices, and self-love in mind, Legend has set Loved01 to release on February 1. 
"We hope to help democratize the beauty space by offering high-quality products at an accessible price point," he said, per PRNewswire. "Everyone deserves to be seen, represented, and provided with the tools to love themselves, starting with healthy skin." Some of the products available will be an exfoliating cleanser, moisturizer, body oil, body wash, and shaving cream. They will also incorporate natural ingredients, including Shea butter, coconut oil, and jojoba oil, which all have moisturizing properties and a noted history within communities of color.