Prince Harry And Meghan Markle Not Impressed By Apology From UK Reporter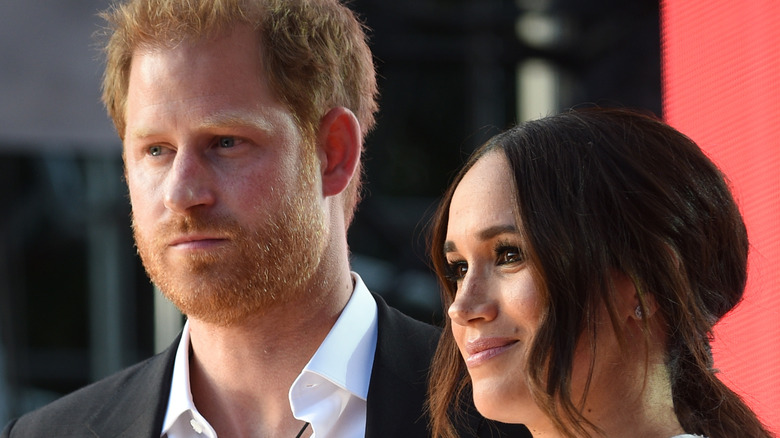 Kevin Mazur/Getty Images
British broadcaster Jeremy Clarkson is making headlines after issuing an apology to Prince Harry and Meghan Markle for an article he wrote about the Duchess of Sussex for The Sun. In the article, which has since been taken down by the outlet, Clarkson wrote that he hates Markle on a "cellular level," according to Us Weekly. "At night, I'm unable to sleep as I lie there, grinding my teeth and dreaming of the day when she is made to parade naked through the streets of every town in Britain while the crowds chant, 'Shame!' and throw lumps of excrement at her," Clarkson continued. 
Clarkson made his opinions known following the release of "Harry & Meghan," a Netflix documentary that provided a look at Harry and Meghan's life from the time they met through their journey leaving the royal family. On January 16, Clarkson issued a public apology to the Duchess of Sussex by way of Instagram. Clarkson started off by saying that he's realized that when someone is asked to apologize, it's usually "never enough for the people who called for it in the first place," but he said that he wanted to apologize either way and had hoped to "buck the trend." "I really am sorry," he wrote. "All the way from the balls of my feet to the follicles in my head. This is me putting my hands up. It's a mea culpa with bells on." 
Now, the Duke and Duchess of Sussex have responded.
Jeremy Clarkson's apology elicited a response from the Duke and Duchess of Sussex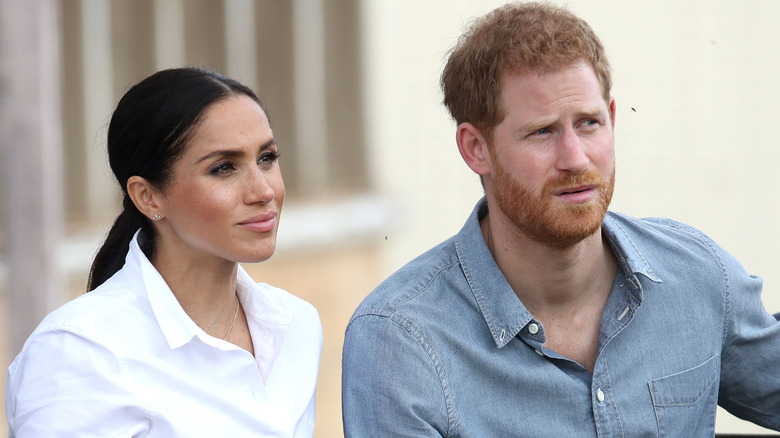 Chris Jackson/Getty Images
In a statement obtained by royal author Omid Scobie, a spokesperson for Prince Harry and Meghan Markle shared their take on Jeremy Clarkson's apology. First, the spokesperson addressed an initial apology that Clarkson sent to the Duke of Sussex back in December. Then, he addressed the public apology issued on January 16. "What remains to be addressed is his long-standing pattern of writing articles that spread hate rhetoric, dangerous conspiracy theories, and misogyny," the statement that was shared by Scobie on Twitter read. "Unless each of his other pieces were also written 'in a hurry,' as he states, it is clear that this is not an isolated incident shared in haste, but rather a series of articles shared in hate," it continued.
Meanwhile, it seems as though Clarkson's outspokenness about the Duchess of Sussex will have some consequences. According to Variety, he may be losing his hosting gig with Amazon Prime. Sources told the outlet that the streaming giant is set to part ways with Clarkson following the previously commissioned shows "Clarkson's Farm" and "The Grand Tour."