Princess Anne Is Reportedly In Hot Water Again Over Her Dogs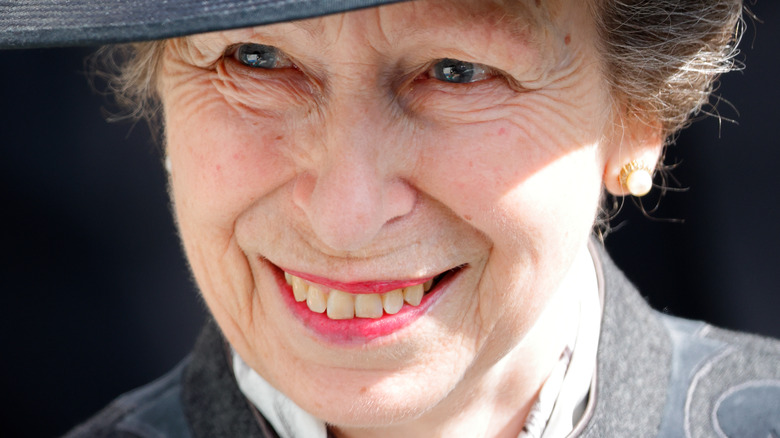 Max Mumby/indigo/Getty Images
Anne, Princess Royal, the only daughter of Queen Elizabeth and Prince Philip, takes after her mother when it comes to her love of dogs. Although Princess Anne doesn't own corgis as her mom did, she does have an affinity for bull terriers and has kept them around the house for many years. Some may argue, however, that Princess Anne's dogs aren't as well behaved as they could be, as one of her dogs, Dotty, attacked two children at Windsor Great Park back in 2002, according to The Guardian. The mother of the children sued Anne along with her husband Timothy Laurence, and the two were ordered to compensate the family as well as pay various fines.
In 2003, Dotty was accused of attacking and killing one of the queen's beloved corgis. According to the Daily Mail, Dotty went after Pharos at Sandringham, injuring the dog so badly that he had to be put down. However, Buckingham Palace later cleared Dotty's name, confirming that it was actually another dog, Florence, that had attacked Pharos, according to CBS News.
Now, it looks like Princess Anne — and her dogs — may be in hot water once more.
Princess Anne's dog allegedly went after another pup at Sandringham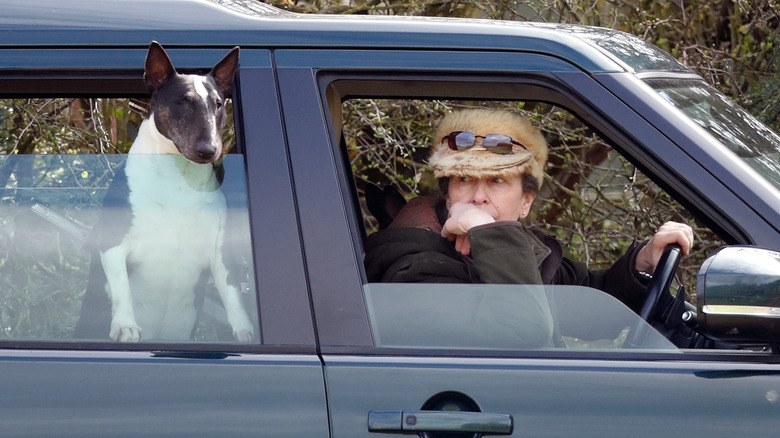 Max Mumby/indigo/Getty Images
On January 17, The Sun reported that one of the Princess Royal's dogs allegedly attacked another dog at Sandringham last month, biting its ear. "The Boxing Day shoot's a huge family affair so Anne took along her dog. It ran across the field straight at the gamekeeper's dog and latched on to its ear," a source told the outlet. "The Bull Terrier really went at it in a frenzy. There was a lot of blood and a lot of screaming and a lot of shouting. It took a while to get the dog off the ear because it had really sunk its teeth in." 
Both dogs are said to be okay following what was described as an "extremely tense" moment.
The palace hasn't spoken out about the latest alleged incident involving Princess Anne's dog, and it's unknown if the gamekeeper will be pressing charges of any kind. After Queen Elizabeth's death last year, her two corgis, Muick and Sandy, were left in the care of her son Prince Andrew and his ex-wife, Sarah Ferguson, according to Entertainment Tonight. While it's unknown why the queen didn't leave her corgis in the care of her daughter, it seems that was for the best as Princess Anne certainly has her hands full.