Who Revealed The Truth About Michael Corinthos' Paternity On General Hospital?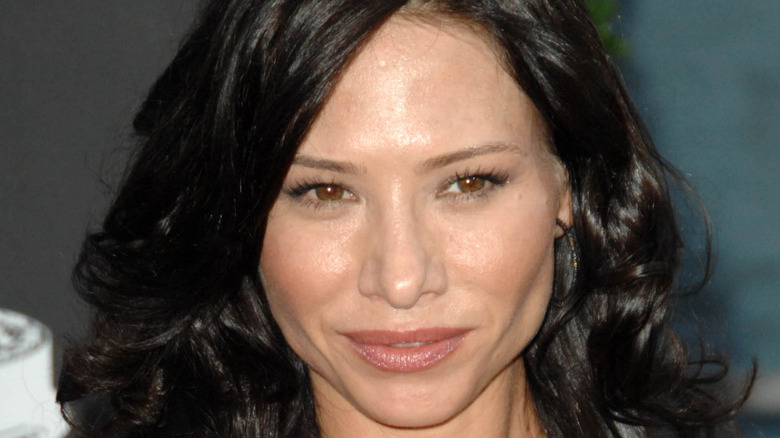 s_bukley/Shutterstock
Astute fans of "General Hospital" know that Michael Corinthos (Chad Duell) is not the biological son of mobster Sonny Corinthos (Maurice Benard). His mother, Carly Spencer (then Sarah Brown), had come to Port Charles in 1996 as Carly Benson with revenge on her mind. Carly had learned that her biological mother, Bobbie Jones (Jacklyn Zeman), was a successful nurse there, while she grew up with her adopted parents in near poverty. Carly sought to sabotage Bobbie's idyllic life, and break up her marriage to Tony Jones (Brad Maule), per Soap Central.
Carly met mob enforcer Jason Morgan (Steve Burton) at a local pool hall and the two ended up in bed together. They would do this a few times without knowing much about one another — even each other's names (via Soap Hub). According to Celebrating the Soaps, Carly's plan to destroy her mother's marriage worked, and after Tony and Bobbie got divorced, she moved in with him. One evening, they had a fight and Carly went to the billiard club to find Jason for comfort. He wasn't there, but his alcoholic brother A.J. Quartermaine (Sean Kanan) was. The two got drunk, had a one-night stand, and Carly ended up pregnant. Tony believed the child was his and told Carly he was going to get full custody. Carly then lied and said that Jason was the father. Having blacked out during their tryst, A.J. had no idea he was really the father. 
Jason becomes Michael's father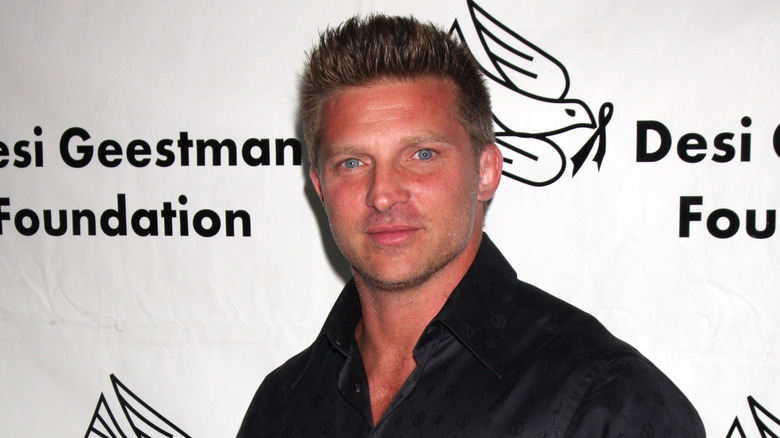 Kathy Hutchins/Shutterstock
Despite having misgivings about lying to his girlfriend, Robin Scorpio (Kimberly McCullough), Jason Morgan pretended to be the father of Carly's child. Both agreed that A.J. Quartermaine was too out of control to be a father. A.J. eventually recovered his memories from his night with Carly and for a short period, theorized that he could have been the baby's father. But Jason and Carly convinced him otherwise. According to Soaps, they were both also worried that if A.J. knew he was the father, his wealthy and powerful family would try to take the child once it was born.
At one point, Jason found Carly unconscious and rushed her to the hospital where she had to have an emergency C-section. The hospital called the child, "Baby Boy Roberts," and it had a heart defect that threatened its life. Jason made the decision for the baby to have surgery to fix it. As she recovered, a guilty Carly admitted that the name Roberts was a lie, (via YouTube).
After Carly and the baby got out of the hospital, she began to suffer postpartum depression and left town. Jason and Robin were tasked with taking care of the child, and Jason named him Michael after his good friend and confidante, Michael "Sonny" Corinthos (Maurice Benard). Robin, however, was not completely comfortable that they were keeping A.J. from his son, per Soap Central.
The truth is finally revealed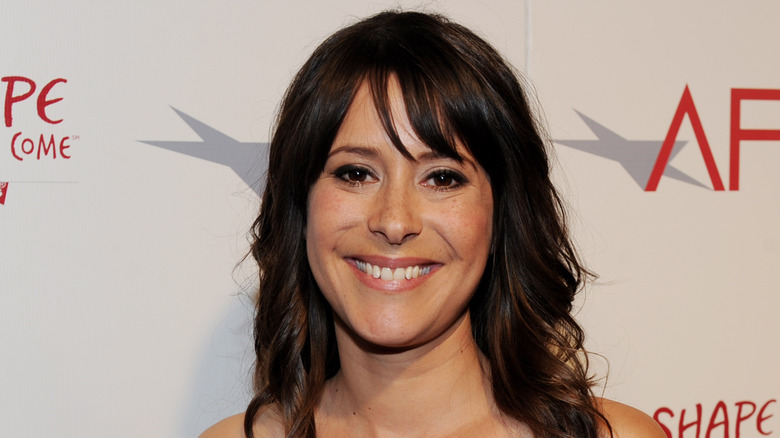 Kevin Winter/Getty Images
As Soaps in Depth reports, Tony Jones was devastated to learn that he wasn't the father of Carly Benson's child. He then kidnapped the baby, as well as Robin Scorpio who had found out where he was hiding. Robin had HIV, and because she was without her medication, her life was in danger. Jason Morgan finally rescued them and Tony went on trial for the crime. Eventually, Tony was given a slap on the wrist by the court, which deemed he was temporarily insane when he kidnapped them. Because the authorities were so lenient on him, a furious Carly shot him in the courthouse. As a result, Carly ended up in a mental institution.
Carly eventually returned and moved in with Jason and Robin. She was jealous of Robin and tried breaking them up. Fed up with Carly's antics, with all the lies, and not wanting to be put in harm's way because of Jason's mobster lifestyle, Robin and he broke up, per Michael Fairman TV. Feeling guilt about keeping A.J. from knowing the truth about his son, Robin revealed to him that he was Michael's father. While A.J. was happy about this news, he was irritated that she kept the truth from him for so long, (via Soaps).
The Pandora's box that Robin had opened would lead to a furious custody battle for Michael between Jason and the Quartermaines.