What Two Roles Did Sarah Joy Brown Play On General Hospital?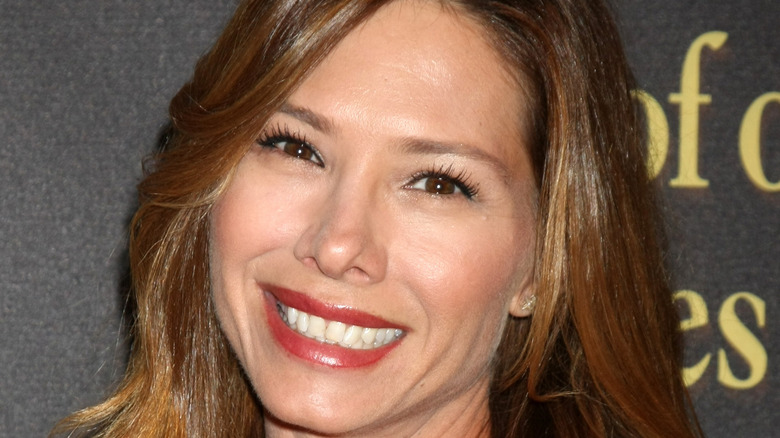 Kathy Hutchins/Shutterstock
Sarah Joy Brown got her soap opera start on "General Hospital," but she was already a hero to kids everywhere before she ever made it to daytime television. From 1994 to 1995, she starred in the series "VR Troopers," and, in 1996, she appeared in the "Power Rangers" TV series. 
Even after making a splash on "General Hospital," Brown made her way to other soap operas, playing Julia Larabee on "As the World Turns" from 2003 to 2004, Agnes Jones and Sandy Somers on "The Bold and the Beautiful" from 2009 to 2011, and Madison James on "Days of Our Lives" from 2011 to 2012, according to IMDb. She later made it to the world of digital soaps and most recently played Laurie Smith in "Studio City." 
But it was "General Hospital" that earned her three Daytime Emmy Awards for one role as well as another nomination for another role years later (via SarahBrown.net). And the first character that Brown played on "General Hospital" is still on the soap today.
Sarah Joy Brown was the original Carly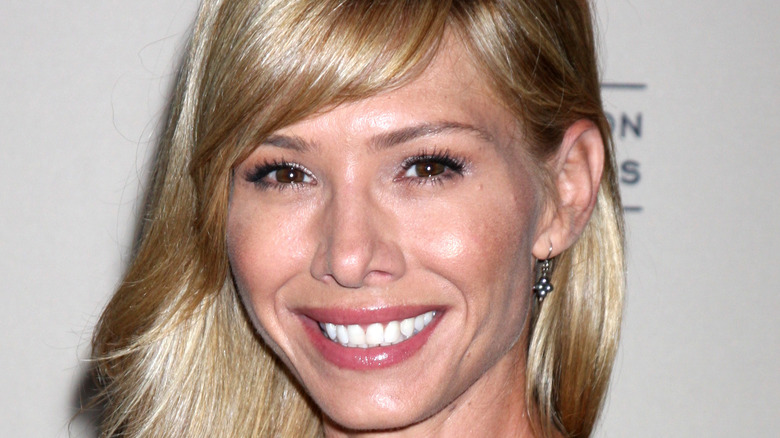 Joe Seer/Shutterstock
Longtime fans can hardly forget the original Carly Corinthos, then known as Carly Roberts, despite her given name being Caroline Benson. Brown's Carly was just as loud and brash as Carly remains in 2022, but with an even bigger chip on her shoulder, if that can be believed. 
Back then, Carly did not have a close relationship with her mother, Bobbie Spencer (Jacklyn Zeman). In fact, she came to town to find Bobbie as she was the woman who gave her up for adoption. Resentful of that, Carly didn't tell Bobbie who she was at first. Instead, she seduced Carly's husband, Tony Jones (Brad Maule), according to Soaps.com. She was also sleeping with Jason Morgan (Steve Burton) on the side. 
Then, she had a one-night stand with Jason's brother, AJ Quartermaine (then played by Billy Warlock), and didn't know who the father was when she got pregnant (via Soaps In Depth). That's also when Carly's unhealthy obsession with Jason started. She knew that the timing wasn't right for him to be her baby's father, but she gave birth and told everyone he was — and soon left the baby boy with Jason as she ran away from her problems for months. 
That baby boy grew up to be Michael Corinthos (Chad Duell), as he was eventually adopted by Carly's five-time husband, Sonny Corinthos (Maurice Benard). They're divorced again in 2022, for anyone keeping score.
The actress also played Claudia Zacchara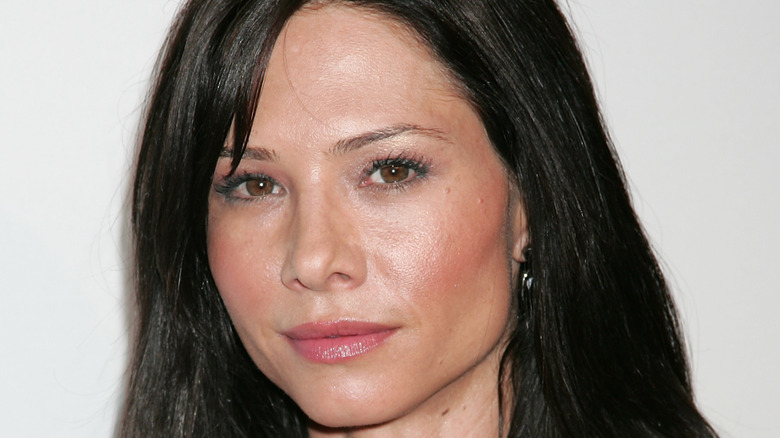 David Livingston/Getty Images
By the time Sarah Joy Brown made her way back to "General Hospital" in 2008 after leaving Carly behind in 2000, Laura Wright was playing Carly, as she is still doing in 2022, with Tamara Braun being Brown's immediate successor. 
With Carly in someone else's hands, Brown was tapped to play mafia princess Claudia Zacchara. Ironically, one of Claudia's dastardly deeds during her reign of terror in Port Charles was shooting Carly's young son, Michael, according to Soaps In Depth.
It was also an association with Carly that eventually did Claudia in. When Sonny learned that Claudia was the one who shot Michael, she tried to protect herself by kidnapping a pregnant Carly as collateral against anything happening to her. Then, she was forced to deliver Carly's baby. 
When Jason arrived to rescue Carly, he accidentally hit Claudia in the head with an axe handle, and that was the end of Brown's tenure on "General Hospital."