Prince William And Princess Catherine's Popularity Ratings Take A Tumble After Release Of Spare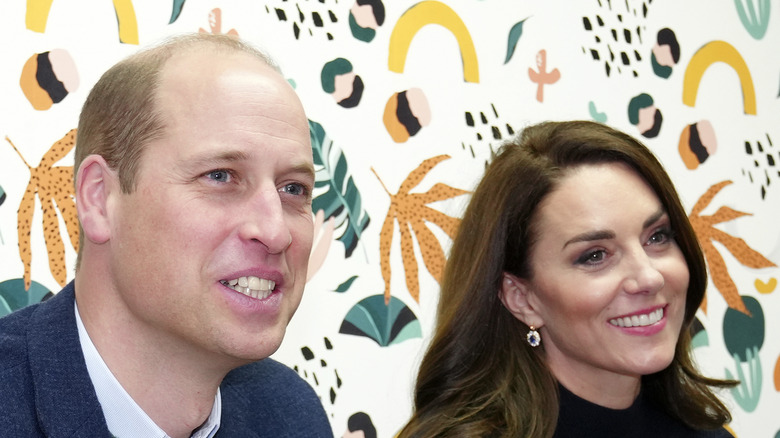 Wpa Pool/Getty Images
When Prince Harry's memoir "Spare" was released to the public this month, hungry royal fans devoured the startling revelations the book entailed. After the rather benign debut of the Sussexes' Netflix docuseries "Harry & Meghan," which documented their departure from England, personal accounts in the memoir that include a frostbitten penis, secret hotel rendezvous, combat in Afghanistan, and a magic mushroom-induced talking toilet, all seemed to capture the attention of the public in a way that was, perhaps, not quite expected.
But if anybody had anticipated the release of the book even more than the royal fans, it would have been the royal family. "Spare" served a heaping helping of drama, including 10 big claims Prince Harry made about his brother, Prince William. One such claim is that William, Prince of Wales, attacked Prince Harry in 2019 during an intense conversation, landing Prince Harry into a dog bowl and ripping his necklace. Prince Harry's attempts to resolve tensions with Prince William have not always been fruitful, once allegedly landing the brothers in yet another fight at the funeral of their grandfather, Prince Philip, in 2021. 
Now, keen to the knowledge of what might have happened behind closed palace doors, the British public is also wrestling with their feelings about William, Prince of Wales and Catherine, Princess of Wales, as well as Prince Harry and Meghan Markle. 
A recent poll shows a drop in ratings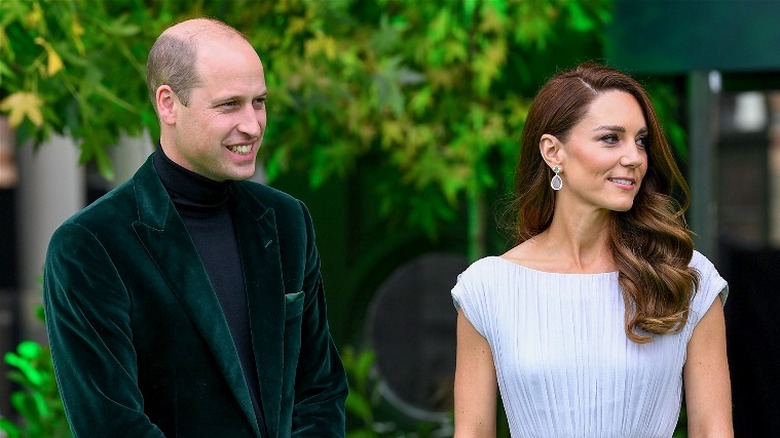 Joe Maher/Getty Images
Although Prince Harry confirmed rumors about a potential reconciliation with King Charles and Prince William, the British public seems to have other ideas. According to data found on YouGov via Newsweek, William, Prince of Wales, has enjoyed strong popularity amongst older generations. However, in the days following the publication of "Spare," his popularity rating was split significantly between the younger generation. According to the poll, 43% of people aged 18-24 liked the future king of England, while 43% did not. 
Overall, Prince William dropped about 10 net points from September to January — from 75% to 69% positive, and 16% to 20% negative. September was the month the Queen of England died, causing the family to see increased support from the public. Kate Middleton has also not been spared. (See what we did there?) The same data shows that 69% of those polled have a positive view of Kate Middleton, while 15% have a negative view of her. 
But Prince Harry is certainly not exempt to this fall from grace, either. According to YouGov, 68% of those polled have a negative view of the second-born prince, his record lowest score. Both Prince Harry and Meghan Markle are even more disliked than the disgraced Prince Andrew.