Mary Fitzgerald And Romain Bonnet Share What It Was Like Getting Married On TV - Exclusive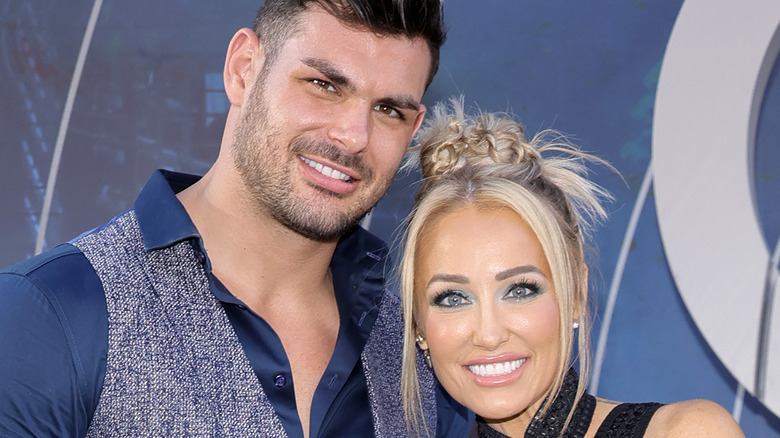 Amy Sussman/Getty Images
Mary Fitzgerald and Romain Bonnet tied the knot in 2019 amid salacious online rumors, friendship drama, and filming Season 2 of Netflix's hit reality series "Selling Sunset." The couple's non-TV star families were met with 30 crew members and the full weight of a streaming giant behind them; plus, the ceremony didn't turn out exactly how the bride and groom imagined.
Fitzgerald's dad also didn't know what he was getting into with his daughter's televised wedding. "He was not liking all the cameras and all the people and everything," Fitzgerald told The List. "He was like, 'Get me out of here. ... I'm only doing this for you, babe. I love you, but I would never do this ever again.'"
In their exclusive interview with The List, Mary Fitzgerald and Romain Bonnet talked about their favorite memories of nuptial bliss, how many last-minute changes affected their big day, and the career win that made their ceremony feel written in the stars. Fitzgerald told us that while the televised wedding added a bit of pressure, it mostly contributed to a string of "complications." Luckily, they're used to thinking on their feet, and their business expertise came in handy when things went awry. 
There were hiccups with the venue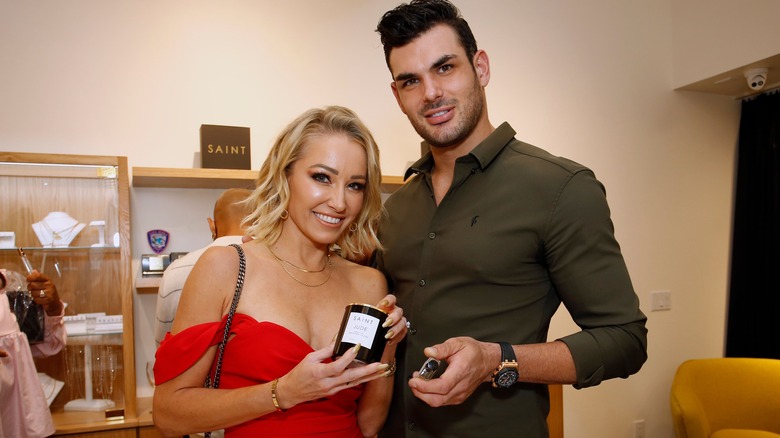 Rachel Murray/Getty Images
Though having their wedding filmed was an incredible opportunity, it came with downsides. "There are filming restrictions," Mary Fitzgerald told The List about Netflix's process. "Our first venue fell through because of restrictions with production and the venue. The venue wanted a bunch of stuff, and Netflix was like, 'No.'" 
Having already sunk time, money, and energy into the location, the couple struggled to come up with a backup plan. "We'd already planned everything for it," she shared. "... I was signing everything, doing all this stuff, hiring vendors, and then found out we couldn't do it there."
Unfortunately, the couple also experienced complications with their second venue choice. "We got our second venue, and the couple [who owned it] got divorced," Fitzgerald told us. "... Then they were like, 'We don't want a wedding here.'"
Romain Bonnet was well aware of the qualifications a new wedding venue would require with the camera crew involved. "It's a big crew that's coming that's following us — it's over 30 people, cars and everything," he explained. "You had to make sure that we have the space for everyone."
Thankfully, the couple didn't stay down on their luck long, and they stumbled into an exciting opportunity that celebrated both love and real estate.
The wedding was also a career milestone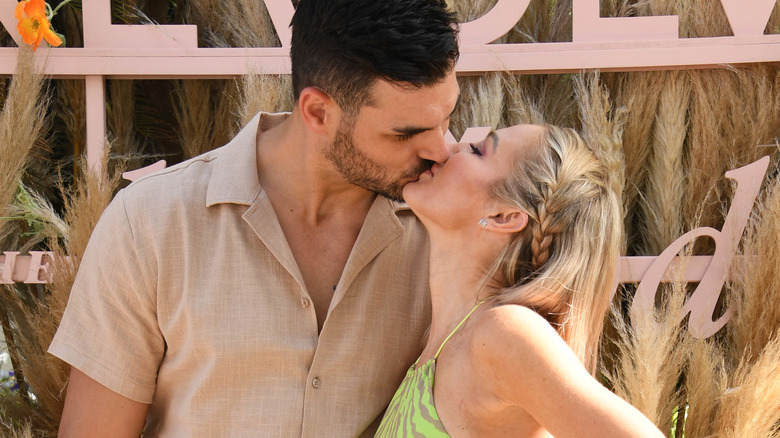 Jon Kopaloff/Getty Images
Though their list of venue requirements was extensive, Mary Fitzgerald shared that fate stepped in when she got a new listing: "When I went and saw it to list the property, I was like, 'Oh my God, this would be an amazing wedding venue. ...' Then ours fell through."
Still, Fitzgerald didn't want to ask about its venue potential; luckily, Jason Oppenheim stepped in. "Jason said we should ask," she explained. "I wouldn't have asked. I'm way too polite for that. I would never ... I'm not going to mess up my listing." But with their colleague's help, they were able to secure the venue of their dreams. 
And Fitzgerald also had big plans for the listing. "I did promise him. I was like, 'I will not let this get in the way,'" she said. The star got her wish; she even sold the property on her wedding day.
Romain Bonnet reflected on the overall outcome of having their wedding filmed: "The amazing thing about having it filmed on TV [is] that sometimes, we do watch it again, and it's amazing to be able to. You have pictures; you have everything. That's fun. ... Even if you don't have all the details, it reminds us of all the details as you watch it."
The first five seasons of "Selling Sunset" are available to watch on Netflix.