Samantha Markle Completely Unleashes On Prince Harry And Meghan Over Spare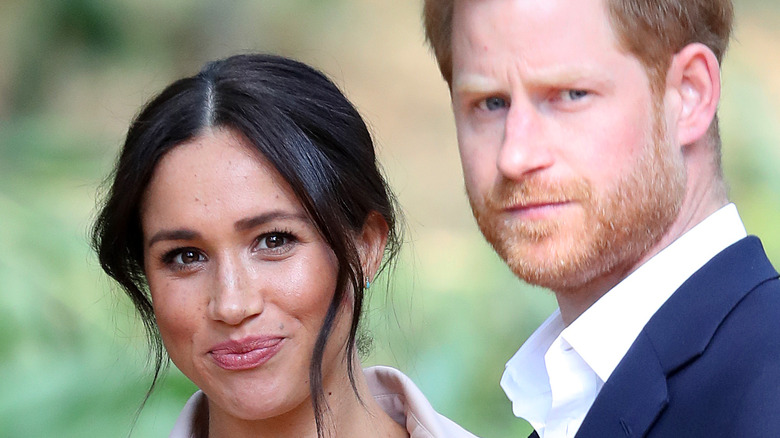 Chris Jackson/Getty Images
It's no secret that Meghan Markle, the Duchess of Sussex, has a complicated relationship with her family. Most notably, she had a public fallout with her father, Thomas Markle, evenbefore he skipped out on her wedding to Prince Harry, Duke of Sussex (via E! News). The relationship between Meghan and her father has not improved over time.
Markle's strained familial relationships did not end with her father. In the couple's hit Netflix documentary series, "Harry & Meghan," the duchess opened up about the dynamic between herself and her half-sister, Samantha Markle.
"My half-sister, who I hadn't seen for over a decade — and that was only for a day and a half — suddenly, it felt like she was everywhere," Meghan shared in episode three of the series. "I don't remember seeing her when I was a kid at my dad's house — if and when they would come around."
While it seems Meghan never had a close relationship with her half-sister, that hasn't stopped Samantha from making comments about the couple to the press. Now, she is speaking out about Harry's memoir, "Spare," and she is not holding back.
Samantha Markle made shocking claims about the duke and duchess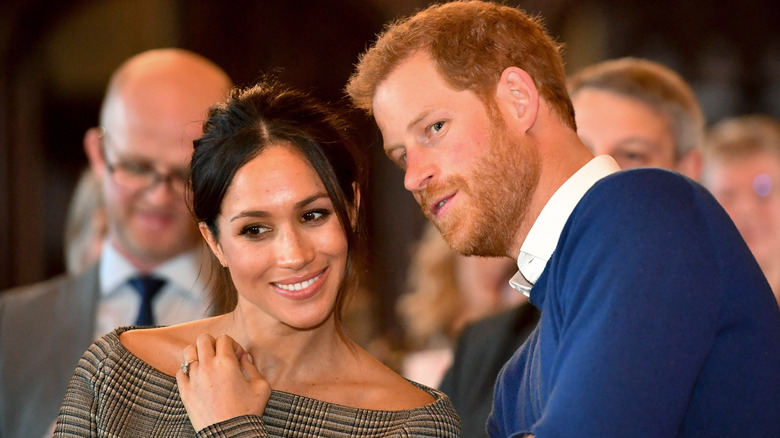 Wpa Pool/Getty Images
Prince Harry, the Duke of Sussex, wrote an explosive memoir titled "Spare." Even before the book was released, Harry was already experiencing a slew of backlash from all angles. The media, royal experts, and even veterans of the military were snapping back at the claims made in the new book (via The News International).
Now, his sister-in-law is joining the fight against Harry. She recently spoke with GB News and unleashed on Harry and Meghan, the Duchess of Sussex.
"I think he is lacking in empathy, remorse and shame. I think he's so underdeveloped and introspective that he really needs to get counseling in my opinion because I think he is stuck at an adolescent stage of resentment," Samantha shared. "I don't think he can think like an adult because I don't think emotionally he is one ... bitterly and spilling delusion everywhere ... it seems to be an attention-getting ploy."
She continued, "We've got someone who is now a loose cannon on world stage... and I think King Charles should take that very seriously." Markle didn't stop at discussing Harry; she also let loose on her half-sister in the interview. "There's a clear disconnect from reality, there's a clear problem with the truth ... and again I don't think it's just Harry. I think that both of them [Harry and Meghan] should seek counseling," she said.