Todd And Julie Chrisley Had The Last Word Before Heading Off To Prison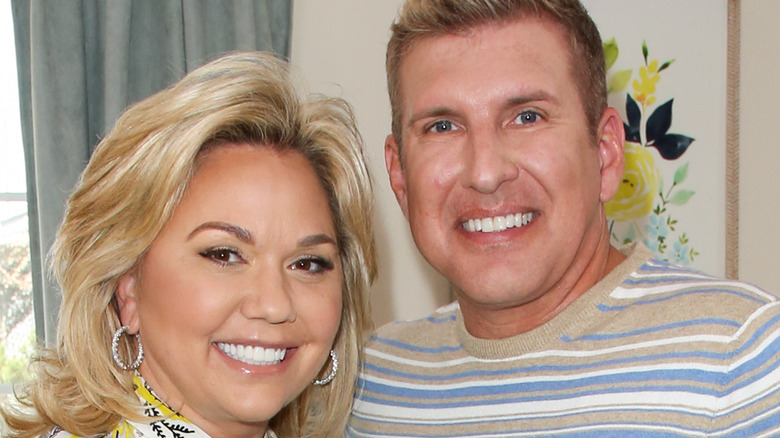 Paul Archuleta/Getty Images
The only thing about which the Chrisleys will know best for the next few years is whether orange truly is the new black. Former reality stars Todd and Julie Chrisley were convicted of tax fraud in the summer of 2022, and in October, they finally learned their fate. Proud patriarch Todd will serve a 12-year sentence in federal prison, while his wife, Julie, faces a maximum of seven years (per Today). The couple won't even be passing each other in the mess hall or exercise yard either, since they're doing time in separate states. 
Although Todd and Julie plan to appeal the decision, they nonetheless began serving their sentences on January 17. Knowing they wouldn't be able to reach their followers for a while, the couple taped one final episode of their hit podcast, "Chrisley Confessions," before going away. Part of it was devoted to fond recollections of Todd's aunt Jane, who was receiving end-of-life care at the time, but he and Julie also shared their thoughts on their legal fate. 
Julie admitted that her week had been "rough," to which her husband replied, "I think that 'rough' is all in perspective," adding that the parent of a child battling cancer might not consider their lives so difficult, in comparison. Likewise, Todd added, "We're blessed to be here to do the podcast today, and blessed to get up every day with God giving us the renewed energy to continue the fight that we're fighting, and to continue to go forward." 
The Chrisleys have faith they'll be free before too long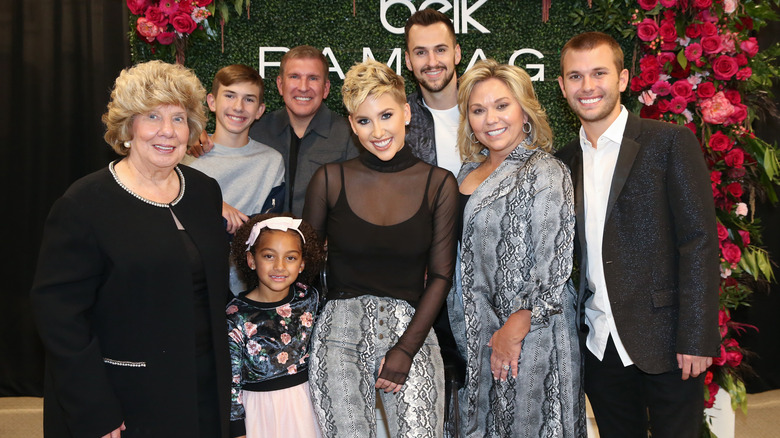 Terry Wyatt/Getty Images
Todd and Julie Chrisley are relying on their Christian faith to sustain them throughout their time behind bars. In their final podcast for a while, Julie explained that she's considering starting a fast from food or some other pleasure to help back up her prayers. While they acknowledged that the things they're praying for may not necessarily be what God wants for them, the couple's hope is that He will help the judge rule in their favor when their case goes to the appellate court.
"The legal system doesn't always get it right," Todd noted. "And I do believe though that God is going to reveal that ... and I have to keep my faith in that, and my hope is in the Lord ... not the judicial system." For legal reasons, the "Chrisley Knows Best" stars couldn't discuss the details of their tax fraud trial. However, Todd dropped hints that the Georgia Department of Revenue has corruption issues that might affect their case. 
The Chrisleys believe their ordeal could be an inspiration for others, too. "This test will become a testimony. We do believe that there is purpose in this pain," Julie said. Todd agreed, "I know for a fact that this is not the end for us. I know that beyond any doubt in my mind." After thanking fans for their support, Todd concluded the podcast by promising, "You will hear back from us soon. God bless." 
Todd and Julie have consistently kept fans updated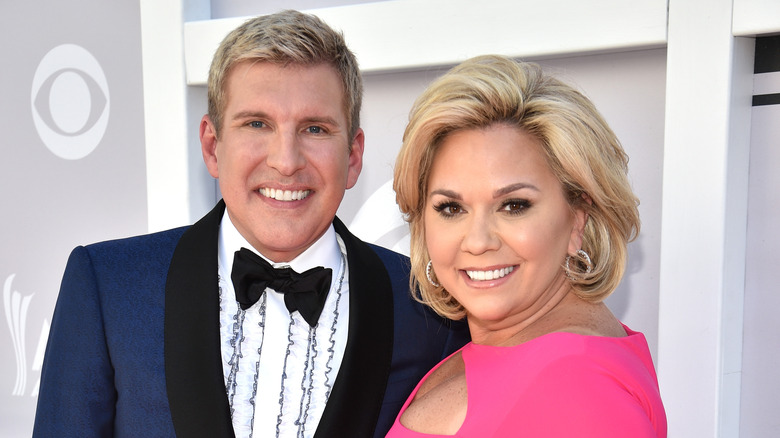 Kevin Mazur/acma2017/Getty Images
Throughout their lengthy legal battle, the reality stars have kept fans abreast of the developing situation through "Chrisley Confessions." Last summer, Julie and Todd Chrisley got real about their life post-conviction, revealing that they were rapidly finding out who their true friends were. "This is a telling time for us as a family," Julie said at the time. "Of people who have reached out, and of people who haven't reached out," (via Us Weekly). 
It did bring their family closer together though, with estranged daughter Lindsie Chrisley even coming forward to testify during the trial after quitting the show years beforehand. Although there's still a long way to go toward mending their relationship, Todd shared that they're working through it together. According to Hollywood Life, the "Coffee Convos" co-host described herself as "heartbroken" over Todd and Julie's conviction in a statement. 
As Lindsie clarified, regardless of what fans might think, "At the end of the day, this is a real family, and these are real and raw emotions." Us Weekly detailed how the various Chrisley family members have been leaning heavily on their faith in the aftermath of Todd and Julie's sentencing, choosing to take their parents' lead and focus solely on what they can control while always hoping for the best.