Julie And Todd Chrisley Get Real About Their Life Post-Conviction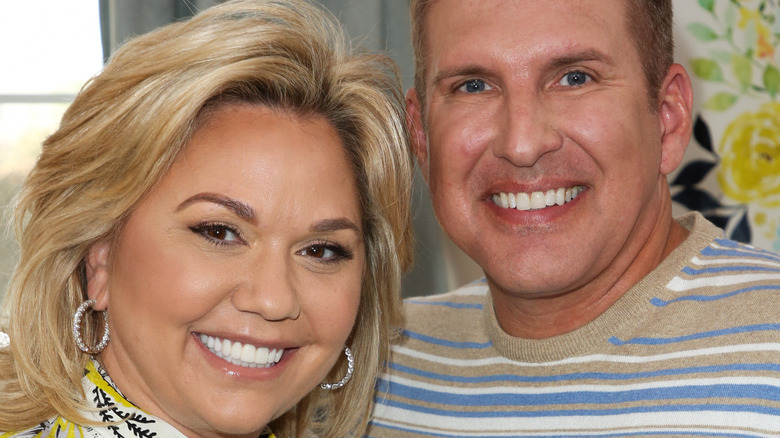 Paul Archuleta/Getty Images
2022 has been a wild ride for Todd and Julie Chrisley, best known as the patriarch and matriarch on the hit USA Network reality TV show, "Chrisley Knows Best." The show, which follows the Chrisley family in all its real estate mogul and Southern family glory, first premiered in 2014 and had no plans on slowing down anytime soon, despite the Georgia-based couple's legal troubles.
People reported that back in August 2019, Todd and Julie were indicted on multiple charges, including bank and wire fraud, tax evasion, and conspiracy. Their trial began in May, and in June, the Chrisleys were found guilty and convicted on all counts in federal court.
Members of the family like Lindsie Chrisley spoke out and shared she stands with her dad and stepmom through it all. Now, Todd and Julie are sounding off ahead of their sentencing in October, where they could face up to 30 years in prison.
Todd and Julie Chrisley say this is a telling time amid legal woes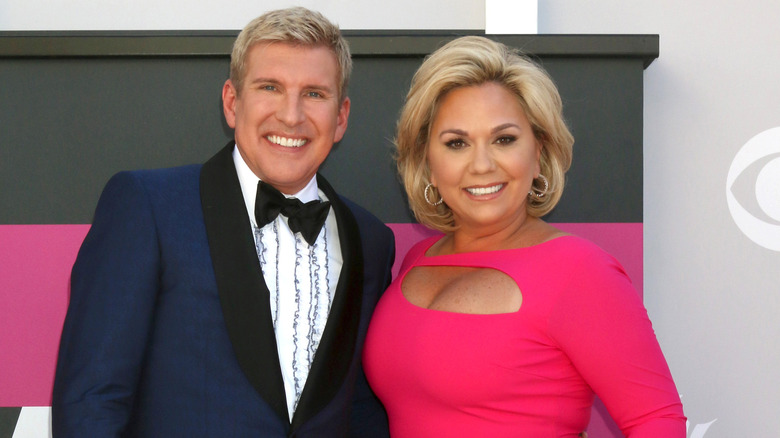 Kathy Hutchins/Shutterstock
Todd and Julie Chrisley's June trial revealed that the couple were found guilty, and since then, confidants and some of the Chrisley children have spoken out on behalf of the couple, but recently both Julie and Todd are talking to fans directly.
Us Weekly reported that in a recent episode of the podcast "Chrisley Confessions," hosted by both Todd and Julie, they spoke on how their social lives, especially, are being impacted by their very public legal battle.
"This is a telling time for us as a family," Julie revealed. "Of people who have reached out, and of people who haven't reached out."
Todd chimed in, saying: "We've dealt with so much negative press here lately, and we've had negative press before, but not like we've had here since the verdict."
Todd even addressed his once-estranged relationship with daughter, Lindsie Chrisley, after she went to court and testified on his behalf in May during his tax evasion case. 
"At the end of the day she is our child and I love her, and It's something we still have to work through," he explained. "Because I am sitting in my feelings like she is sitting in hers."