Why King Charles Just Gave Up A Hefty Paycheck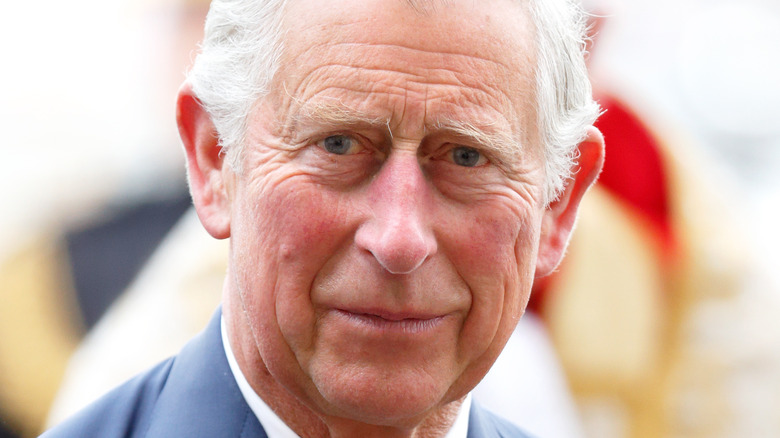 Max Mumby/indigo/Getty Images
King Charles' first Christmas address paid a heartfelt tribute to Queen Elizabeth II, but the focus for certain commentators was on the newly-crowned monarch's tone-deaf references to the ongoing cost of living crisis in Britain. As The National reported, Charles was heavily criticized for referencing "those at home finding ways to pay their bills to keep their families fed and warm" and acknowledging everybody suffering through "great anxiety and hardship," before paying "tribute to all those wonderfully kind people who so generously give food or donations."
Twitter was aghast, with Scottish campaign group Our Republic arguing: "If Charles cared so much for the homeless and hungry we're sure he'd rush to open the hundreds of empty rooms of his palaces to house them and dip into his £millions to feed them. He won't because he doesn't." Likewise, another user railed, "How dare Charles Mountbatten-Windsor speak of the cost-of-living crisis mere days after demanding our money be spent on his pompous coronation. People across the UK are suffering in poverty while he sits on unimaginable wealth. He has no idea." 
According to The Mirror, although the guestlist for His Majesty's upcoming coronation is expected to be cut down significantly, the emphasis is still on "pomp and pageantry" regardless. His latest move may assuage some of those concerns, however, as Charles foregoes the profits from a lucrative new deal in favor of giving back to citizens instead. 
Charles has directed the government to redistribute certain profits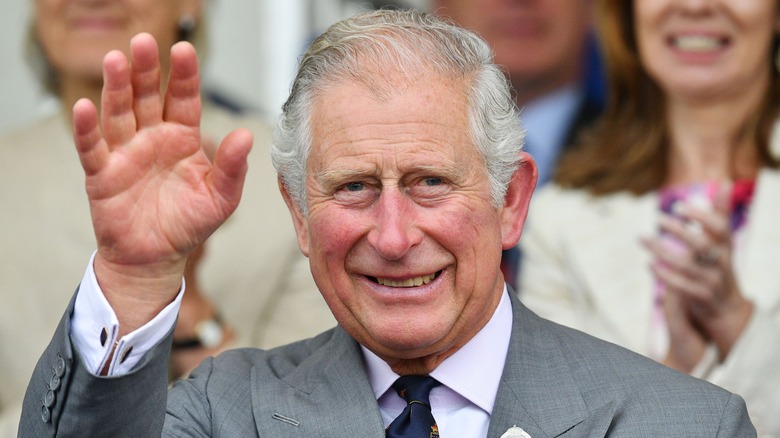 Wpa Pool/Getty Images
Britain's new leader might be more aware of how tough things are for regular people than commentators initially believed, with The Washington Post reporting that King Charles III has instructed the government to redirect the profits from several new wind farm deals to the public, rather than the royal family as initially intended. Buckingham Palace requested that they propose an "appropriate reduction in the Crown Estate surplus that funds the Sovereign Grant," which covers The Firm's day-to-day activities, according to a spokesperson.
The Sovereign Grant is funded by British taxpayers. It's derived from the profits of the Crown estate and, in 2021-2022, it totaled a whopping £102.4m. Charles is a lifelong climate change activist, with insiders reassuring BBC News that his work would only increase once he took the throne. Hence the creation of six new offshore wind farms, which are being developed on various Crown Estate sites. The profits are expected to be in the billions, but amidst an ongoing cost of living crisis, Charles appears to be taking a stand so that ordinary citizens can share in the spoils too. 
However, the BBC notes that, as far as Graham Smith, the chief executive of the anti-monarchy group Republic, is concerned, this is simply a "cynical PR to pre-empt a government decision to reduce the percentage." The Treasury is currently reviewing the amount of Crown Estate profits going into the Sovereign Grant, with their findings expected to be shared shortly.