Here's How You Can Recreate Dorinda Medley's Simple Skincare Routine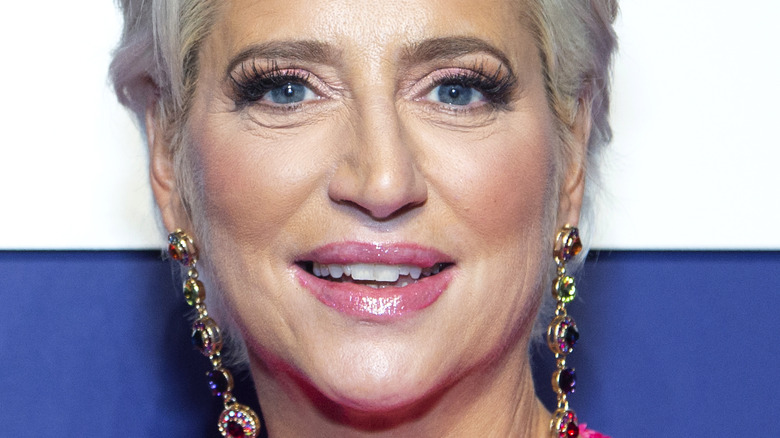 Santiago Felipe/Getty Images
We may receive a commission on purchases made from links.
It's a fact: Dorinda Medley's got great skin! Over the course of her time on "The Real Housewives of New York City," the socialite and aerobics expert won fans over with her unapologetic honesty and love for self-care. She's consistently been vocal about the importance she places on caring for her mind and body, and even vowed to focus more on her "health and wellness" in 2022 (via the Daily Mail). All that being said, it comes as no surprise that her skincare routine is packed with products and techniques that keep her skin looking radiant and youthful.
Luckily for her fans, Medley let Bravo into her bathroom where she dished on the secrets behind her glowing appearance. It may come as a shocker, but her routine is quite minimalistic and focuses on her techniques, as well as a select few products that she swears by. While some of the products are a bit pricey (no shocker there), Medley's routine is easy to follow and packed with high-quality products, so you just might find your new favorite skincare splurge.
Dorinda Medley's words of wisdom?: 'Always to do everything up'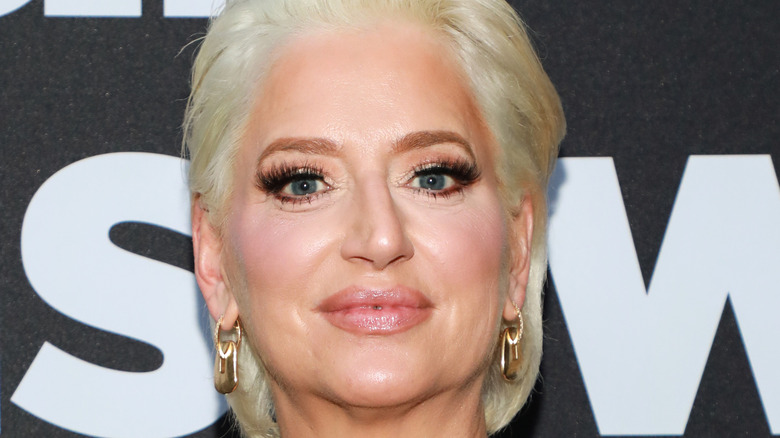 Jason Mendez/Getty Images
It all starts with a thorough cleansing. Dorinda Medley begins with Charlotte Tilbury's Multi-Miracle Glow cleansing balm, which she applies with soft but firm upward movements. She clued Bravo in to her skincare secret, saying, "Always do everything up!" Medley believes applying products in an upward motion keeps skin firm, uptight, and sag-free.
With the cleansing balm thoroughly massaged into her face, Medley moves onto her eyes. First, she soaks a Kleenex hand towel with Bioderma's Sensibio Micellar Water. Then, she gently dabs at her eyes to remove all eye makeup. But here's the twist: Rather than a water rinse to clean off the balm, Medley opts for a — you guessed it — Kleenex hand towel soaked in cold water.
If you're considering skipping this part of her routine, you might want to think twice. Why? Well, according to Healthline, cold water is actually a great choice. "Since cold water tightens your pores, bacteria and debris can get trapped and won't clear out as easily as using warm water," cosmetologist Sophia Knapp told Healthline.
Dorinda Medley isn't afraid to mix high-end and drugstore products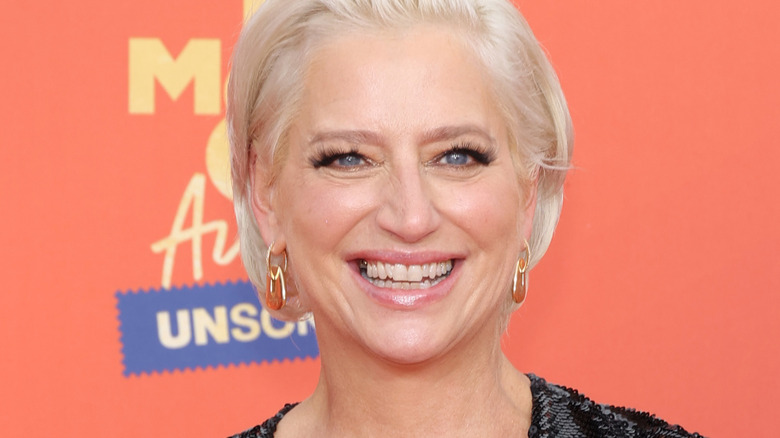 Rich Polk/Getty Images
Next, Dorinda Medley skips the toner and moves right over to Sisley Paris' Black Rose Precious Face Oil, which she uses to moisturize. Rose is a wonderful choice for a moisturizer because it calms inflammations and soothes the skin, per the Food Science & Nutrition Journal. Next, she gently moisturizes her cheeks using upward movements before moving on to her forehead. While doing this, Medley makes sure to avoid her eyes to prevent tugging the sensitive skin around that area. She also moisturizes her neck and generously shares any leftover oil with her elbows.
The next step is her eye cream, which she gently taps into her eye area. Finally, Medley finishes up her routine with a bit of lip care. While other celebrities might opt for luxury lip balms, she chooses to stay simple with her choice of Vaseline. The Blue Stone Manor owner gently dabs her lips with the jelly before throwing a last dashing look at the mirror and heading to bed. 
As a parting tip, Medley advises sleeping on your back — not your face — and using a silk pillowcase. Well, there you have it! Will you be trying Dorinda's routine anytime soon?