The Role Days Of Our Lives Star Brandon Barash Played On General Hospital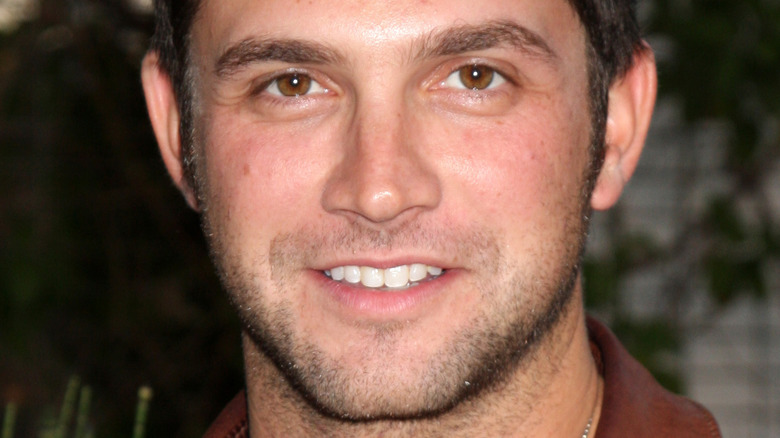 Kathy Hutchins/Shutterstock
Before getting involved in DiMera Enterprises and having his brain thoroughly washed as Stefan DiMera — the twin brother of Jake DiMera — on "Days of Our Lives," actor Brandon Barash was stirring up trouble as Johnny Zacchara on "General Hospital." 
Son of the volatile mobster Anthony Zacchara (Bruce Weitz), Johnny was shielded by his older sister, Claudia Zacchara (Sarah Brown), until their father sent her to live in Italy. As Soap Central recounts, Johnny was groomed by Anthony to eventually take over their criminal organization and work with his father. Johnny ended up romantically entangled with Lulu Spencer (then Julie Berman) and even took the blame when she killed Logan Hayes (Josh Duhon) because she saw him attack Maxie Jones (Kirsten Storms). Johnny and Lulu then went on the run, only to return when she started having a break from reality. 
Trevor Lansing (Stephen Macht) was Anthony's attorney who had been clandestinely running the Zacchara crime family when the mob boss started having his own mental issues. Upon returning to Port Charles to admit Lulu to the Shadybrook mental hospital, Johnny was arrested. Trevor used his power to ensure that the jury would find Johnny not guilty. Anthony had appointed Sonny Corinthos (Maurice Benard) as head of their organization, but only if he married Claudia as a show of unity. This angered Johnny, so he left the family business, per Soaps.
The mob families battle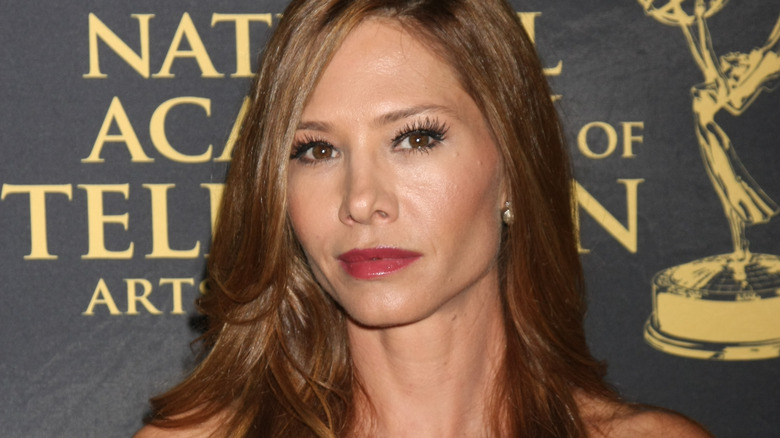 Kathy Hutchins/Shutterstock
As the Corinthos and Zacchara organizations clashed, Claudia Zacchara ordered a hit on Sonny Corinthos. However, the assassin botched the job, shooting Sonny's son Michael Corinthos (then Dylan Cash) by accident, landing the boy in a coma. Claudia covered up her involvement, but it made Johnny fearful that if Sonny found out, he'd kill her, per Soaps. When the truth came out, she took a pregnant Carly Corinthos (Laura Wright) hostage and attempted to steal the baby after Carly gave birth in a cabin. Michael killed Claudia with an ax handle, and Sonny's men hid the body and covered up the boy's involvement. Johnny, however, blamed Sonny for Claudia's death, after her body was recovered.
Johnny and Lulu eventually broke up, and his vendetta against Sonny started getting out of control. He and Sonny's daughter Kristina Davis (Lexi Ainsworth) pretended to be dating because both wanted to irritate Sonny. Sonny planted a bomb in Johnny's car that nearly killed him and Kristina. Sonny's enforcer, Jason Morgan (Steve Burton) tried to negotiate a peace settlement between the rival mob organizations so they could team up against a bigger threat known as The Balkan (Daniel Benzali). This didn't stop the animosity between Sonny and Johnny, and Sonny ended up shooting Johnny, but a corrupt cop hid Johnny's gun making it look like Sonny shot him while he was unarmed (via Soap Central).
Johnny learns a shocking secret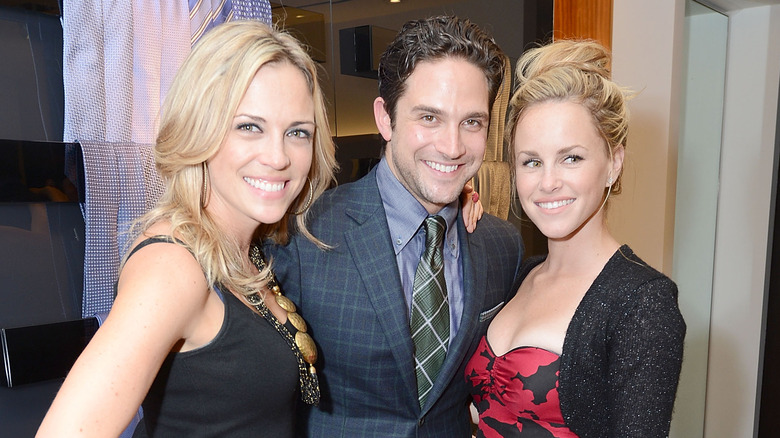 Chris Weeks/Getty Images
Per Soaps, Johnny would go on to have a relationship with the unstable Dr. Lisa Niles (Brianna Brown), but it didn't last because of her obsession with Dr. Patrick Drake (Jason Thompson). Eventually, the Zacchara and Corinthos organizations came to a truce, but Anthony continued his plan to take down Sonny. When Kristina Davis started to have complications because of the previous car bombing, Sonny blamed Johnny and tried killing him, but Olivia Falconeri (Lisa LoCicero) intervened, saving his life, (via Soap Central). Sonny researched Johnny's past, and discovered that Claudia was not his sister at all, but actually his mother. He also found that another mobster named Gino Soleito (Joseph Sirola) was Johnny's father, (via YouTube). Johnny was devastated to learn the truth. He would then get into a volatile relationship with Kate Howard's alternate personality, Connie Falconeri (Kelly Sullivan). 
After a heated confrontation with his now-grandfather, Johnny shot Anthony dead, per Soaps. He went to prison but was eventually released. When Sonny and Julian Jerome (William deVry) — who had both been incarcerated — escaped from prison, Johnny and Carlos Rivera (Jeffrey Vincent Parise) pursued them, but Julian shot Johnny in the shoulder. Maxie Jones helped him flee town, but when he returned later to help Lulu out of a jam, he was arrested for trying to kill Valerie Spencer (Brytni Sarpy), per Soaps in Depth.
Johnny remains in prison, but that doesn't mean "General Hospital" fans won't ever see him return to Port Charles.