How Did Lexie And Hope's Babies Get Switched On Days Of Our Lives?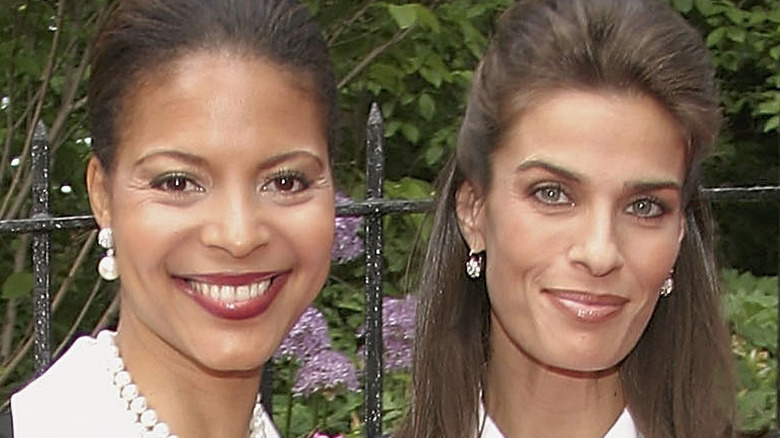 Thos Robinson/Getty Images
Trigger warning: This article contains mentions of child loss.
Over the years, "Days of Our Lives" viewers have grown accustomed to seeing some major drama in Salem. There have been a plethora of wild plot twists throughout the decades that have included demonic possession, characters being buried alive, and even people returning from the dead, per Fame 10. However, it always seems to be a bit more ominous when the characters' young children are involved. Fans have grown used to seeing paternity and DNA test results be tampered with and secret children come out of the woodwork. Of course, things tend to be a bit more emotional when it comes to baby swaps in Salem.
According to Soaps, there have been a number of baby switches over the years. Many fans may remember that Brady Black and Kristen DiMera's daughter, Rachel, was swapped with that of Sarah Horton and Eric Brady's daughter Mickey (via Soaps in Depth). Shortly after birth Mickey died and Xander and Victor swapped the babies. Brady and Kristen were also involved in another shocking moment when Kristen stole Theresa Donovan's embryo from her body in order to give birth to Brady's son Tate.
Meanwhile, Nicole Walker switched her would-be adopted daughter, Grace, with that of Sami Brady and EJ DiMera's daughter, Sydney. However, one of the most heartbreaking baby swaps in "Days of Our Lives" history involved Bo and Hope Brady and Abe and Lexie Carver.
Stefano swapped Hope and Lexie's babies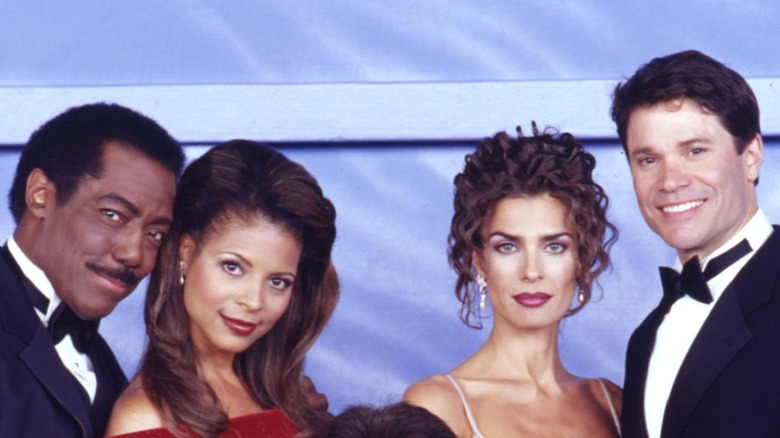 Getty Images/Getty Images
"Days of Our Lives" viewers watched Hope Brady and Lexie Carver's lives get turned upside down due to a shocking baby switch. In 2000, Hope (Kristian Alfonso) was pregnant with what she believed to be her second child with husband Bo Brady (Peter Reckell). Meanwhile, Lexie (Renée Jones) and her husband, Abe Carver (James Reynolds), were struggling to conceive (via Soap Central). The couple decided to adopt a child, and Lexie's devious father, Stefano DiMera (Joseph Mascolo), introduced them to a pregnant woman named Marlo Ungerschterner (Marcy T. Kaplan), who agreed to allow the couple to adopt her child. Marlo gave birth around the same time that Hope did, and Stefano shockingly plotted to swap the babies. Abe and Lexie took home Bo and Hope's son, while Bo and Hope began to raise Marlo's child.
Abe and Lexie named their adoptive son Isaac. Meanwhile, Bo and Hope named their little bundle of joy John Thomas, or JT for short. Eventually, Lexie learned what her father had done. However, she had already fallen in love with Isaac and couldn't imagine giving him up. When Bo and Hope finally learned what had happened, Lexie became desperate to keep Isaac in her life and went on the run with the child she'd been raising for nearly two years, per Soaps.
Sadly, Lexie was eventually forced to hand Isaac over to Bo and Hope. Meanwhile, the couple also wanted to keep JT and fought for custody of the little boy against his biological father. Sadly, they lost that battle and had to say goodbye to JT.
Zack suffered a tragic death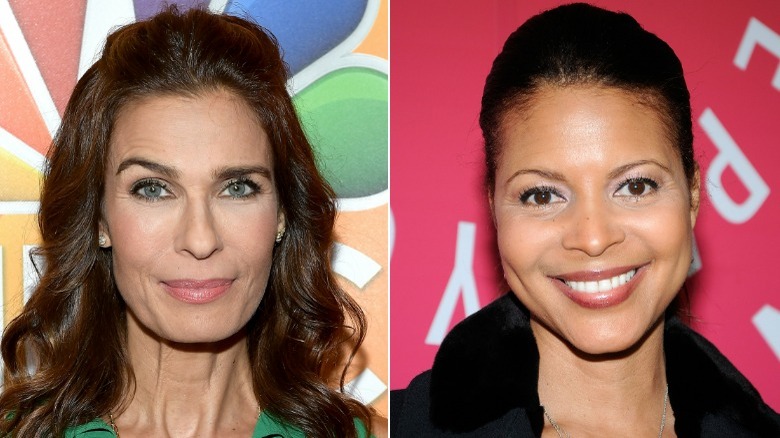 Michael Tullberg & Matt Winkelmeyer/Getty
After reuniting with their biological son, "Days of Our Lives" fans watched Bo and Hope Brady begin to call Isaac by a nickname of sorts, Zack, per Soap Digest. Bo and Hope happily raised Zack alongside their older son, Shawn. They also welcomed Bo's long-lost daughter with Billie Reed, Chelsea, into the family. However, there was some tension in the family regarding Chelsea and her behavior. Sadly, things got much worse when the family experienced tragedy soon after. When Zack was about six years old, he snuck out of his friend's home and was shockingly run down by a car on the road (via Soap Central). It was revealed that Chelsea had been driving the car that had hit her young half-brother and believed she had simply hit a pothole in the road.
Zack was rushed to the hospital, and Lexie was forced to perform surgery on the little boy that she once raised as her own son. Zack died from his injuries in one of the most heartbreaking moments in the soap opera's history. Bo and Hope were devastated by the loss. However, Zack's organs were donated, and his liver saved the life of his niece — Shawn and Belle's young daughter, Claire.
Over the years, Zack has appeared as a spirit on a few occasions. Meanwhile, JT hasn't been seen in Salem since leaving with his biological father.