The Britney Spears Song You Should Listen To If You're A Leo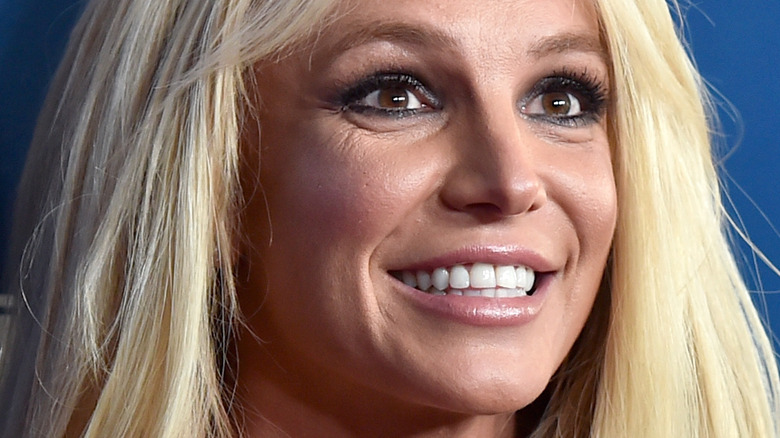 Alberto E. Rodriguez/Getty Images
Commanding the room to stop and stare at the public display of affection taking place on the dance floor between lovers, the domineering demeanor of a Leo can resonate with every lyric spilling out of a certain 2007 Britney Spears hit single.
Serving as the lead single from her album "Blackout," this pop nightclub anthem is a seductive display of a wildly confident person who possesses an intense comfortability being the center of attention. "Cameras are flashin'/While we're dirty dancin'," Spears observes on the hook, a true testament to the headstrong Leo's yearning for theatrics. As the leader of the astrological pack, a Leo is one to value a good time, which the Grammy-award winner illustrates flawlessly in the song.
Spears paints the picture of a fun-loving, self-assured Leo: a wild night out inside a packed club where a lover joins on the dance floor, bodies going in every direction of the music with onlookers at all angles. Yet, the sultry partners are intertwined with only one another, enjoying their curated intimacy. Sounds like a tune straight from the imagination of the deeply passionate zodiac sign.
Britney Spears is no lion, but did one inspire this hit?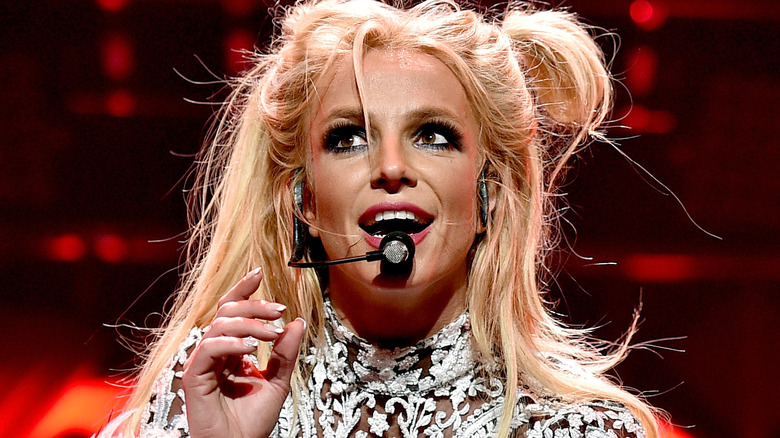 Mike Windle/Getty Images
On "Gimme More," which peaked at #3 on the Billboard Hot 100 chart, Britney Spears may showcase her slightly chaotic Sagittarius traits, but boy, does she have a spicy compatibility with those Leos. Considering the endearing relationship between the Archer and the Lion, one wouldn't be surprised if a whirlwind romance along the way inspired Brit's demands for more in this party staple. Both signs tend to merge well with one another, enjoying a vibrant social life together and, as Astrology put it, a "boundless energy." Therefore, it's no surprise that the freedom-loving Spears would lure a Leo in with the liberating masterpiece that is "Gimme More."
None of Spears' famed exes — at least the ones we're aware of — entered the world within the July 23rd to August 22nd timespan. Still, it's difficult to rule out the possibility that a fortunate Leo provided some sort of inspiration when Brit croons, "They want more? Well, I'll give them more." What Leo doesn't adore being cheered on a bit? This song was meticulously made for individuals who want the entire world to hear them roar.
Being the star in life's every party is at the core of Gimme More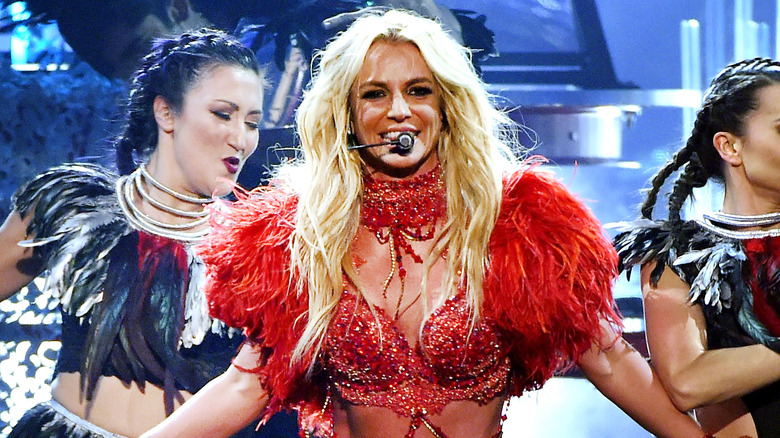 Kevin Winter/Getty Images
"Gimmie More" is certainly a festive hymn but if you delve deeper, the hit song can be perceived as a chant from the inner voice that fuels the fiery Leo. Per InStyle, being the focus of "oohs" and "ahhs" doesn't always need to appear in a nightclub. A Leo tends to bask in the praise that arises from good deeds. Planning a celebration for a loved one or sparing no expense on a couple's trip also satisfies that hunger for applause, quite literally leaving spectators hoping for more.
Spears' hit song embodies everything that exemplifies why a Leo is one of the most admired of the pack: provocation, emotion, a love of drama, and an assertive "all eyes on me" approach. A true musical bop that every Leo should break a sweat to at least once a year.
Well done, Mrs. Spears.