The Time On Days Of Our Lives When Steve Johnson Thought He Was Stefano DiMera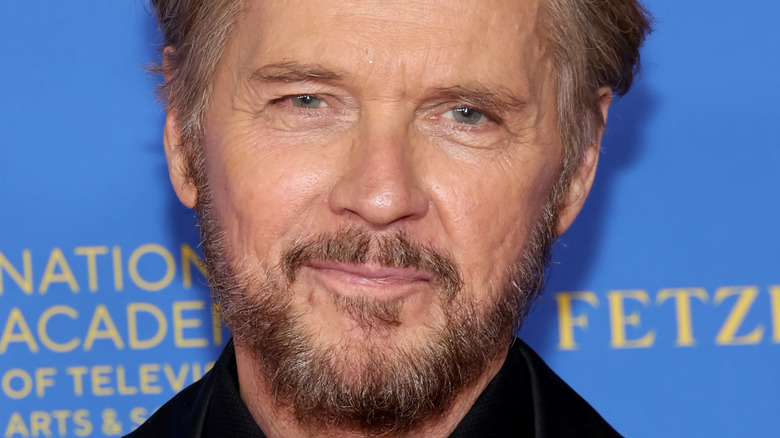 Amy Sussman/Getty Images
"Days of Our Lives" has created some iconic villains over the decades. The soap opera has given fans devious characters like Victor Kiriakis, Xander Cook, Orpheus, Kristen DiMera, Clyde Weston, and many more, per TV Overmind. However, there is one Salem villain who will forever be known as the most devilish of them all. Stefano DiMera of "Days of Our Lives" was first introduced to viewers in 1982. Soon after, it became clear that he would be a character that would create major chaos for many of the families in Salem.
Over the years, "Days of Our Lives" fans watched Stefano pull off some truly despicable deeds such as switching Hope and Lexie's babies, kidnapping, brainwashing, organ trafficking, murder, and so much more (via Soap Central). Stefano has also stunned viewers with his ever-growing family tree as he's been revealed to be the father of many children throughout the sudser's long run on television.
In addition to his reign of terror in Salem, Stefano has also proven to be hard to kill. According to Soaps, despite being presumed dead multiple times, the character has always found a way to rise from the ashes, earning him the nickname The Phoenix. However, everyone eventually dies, even Stefano DiMera. Of course, the villain did have one final plan to ensure that his legacy continued.
How Steve Johnson became Stefano DiMera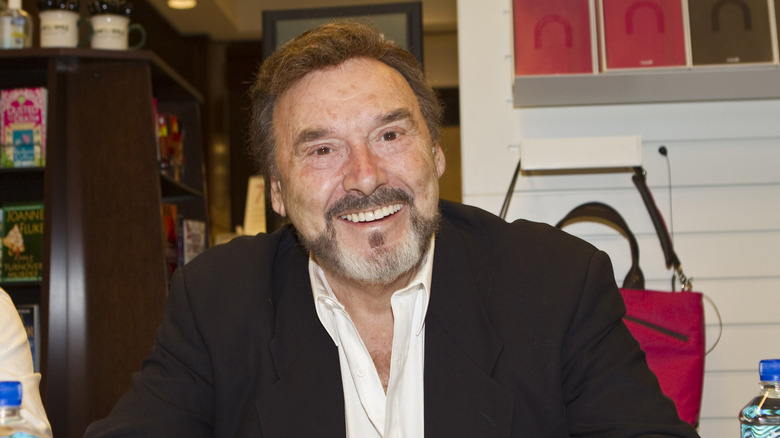 Skip Bolen/Getty Images
After decades of terrorizing the people of Salem, Stefano DiMera finally met his end. "Days of Our Lives" fans were stunned to see Hope Brady shoot and kill Stefano in cold blood after finding out that he had kept her husband Bo Brady locked up, causing him to develop a brain tumor that couldn't be treated. Following Bo's death, Hope snapped and wanted to punish Stefano for all the hurt he had inflicted on her and other Salemites over the years (via Nine). After Hope shot and killed Stefano, she and Rafe Hernandez covered up his murder and hid his body. Hope was eventually charged with his murder and went to jail. That's when a plan was uncovered to bring Stefano back to life. The ISA had someone disguise themselves as Stefano and pose as a prisoner, making it appear that the villain was still alive. Hope was released from prison, and Salem seemed to be rid of Stefano for good, per Soaps in Depth.
However, that wasn't the case. Years after Stefano's death, his right hand man, Dr. Wilhelm Rolf, found a way to bring the villain back yet again. Albeit he was using a different body to carry out his devious plans. According to Celebrating The Soaps, Rolf had downloaded Stefano's memories into a microchip, which he implanted into Steve Johnson's body. This led Steve to walk, talk, and act like Stefano, essentially bringing the villain back to life.
Stephen Nichols speaks out about transforming into Stefano DiMera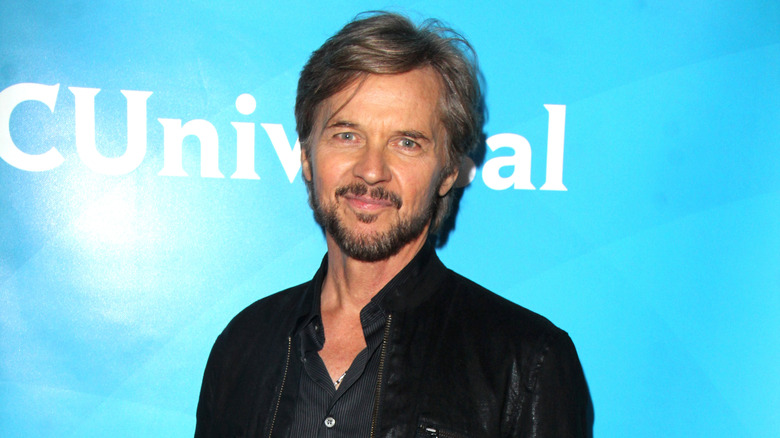 Kathy Hutchins/Shutterstock
During Steve Johnson's time as Stefano DiMera on "Days of Our Lives," the character truly believed himself to be the Salem villain. Dr. Wilhelm Rolf had not only brainwashed Steve into believing that he was Stefano, but he also turned Hope Brady back into Princess Gina. The two began to create chaos in town which led to a lot of trouble, especially for Jennifer Horton, whom Gina pushed from a balcony and sent into a year-long coma (via Soaps). Eventually, Rolf's plans were discovered and Hope and Steve were both saved when Kayla Brady was forced to reverse the procedure that left them believing they were someone else, per Soaps in Depth.
According to Michael Fairman TV, actor Stephen Nichols did all that he could to really portray Stefano. "It was daunting and a major challenge to take on. I knew I didn't want to be a cheap imitation. I wanted to get Stefano's essence," he said. "I watched the master, Joe Mascolo. I got lots of videos of Stefano. Stefano in every mode: Manipulating, laughing, Stefano with the ladies, with his children, and, of course, Stefano raging," he added.
In the end, viewers enjoyed seeing Steve turn into Stefano for a short period of time, and bring back the legendary character from beyond the grave once more.