Why Days Of Our Lives' Stefano Was Known As The Phoenix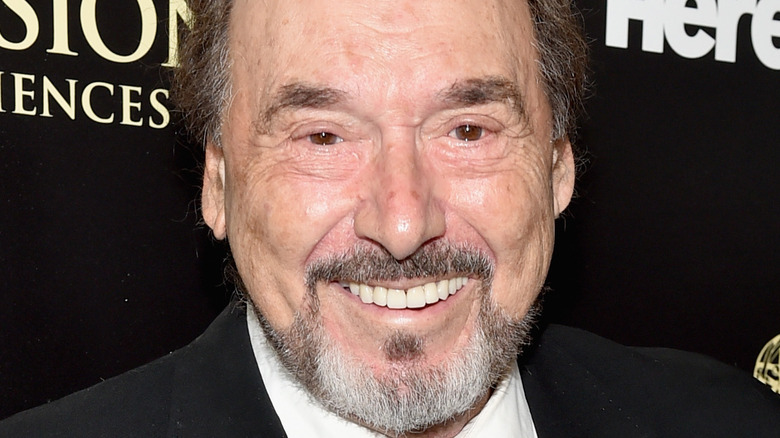 Alberto E. Rodriguez/Getty Images
Stefano DiMera is one of the most iconic soap opera villains of all time. The character was first introduced to "Days of Our Lives" viewers when he arrived in Salem in 1982 (via Soap Central). Actor Joseph Mascolo was tapped to play the bad guy, who found out that he was the biological father of Renée DuMonde shortly after making his debut. From there, the DiMera family tree got very complicated, and Stefano was revealed to have many children over the years.
Stefano quickly began to scheme and cause major problems for the Brady family. It was revealed that he harbored a deep resentment for the family after his father Santo DiMera fell in love with Colleen Brady. Her death started the DiMera and Brady war that tricked down through generations (via Soaps). Stefano's hatred for the Brady family and his love for the object of his affection Marlena Evans (Deidre Hall) led him to do some devious and terrible things during his reign of terror in Salem (via Soaps in Depth), and it seemed that his enemies would never be rid of him.
Stefano returned from the dead more than 10 times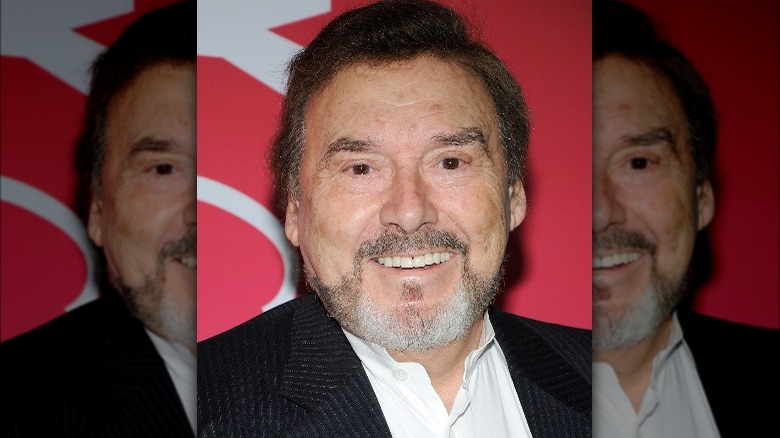 Michael Tullberg/Getty Images
Over the years, "Days of Our Lives" viewers watched Stefano DiMera perform horrible acts such as murder, kidnapping, brainwashing, and so much more against his enemies, per Soap Central. All the while, he seemed unstoppable. There were times when it appeared that Stefano may be taking his final curtain call like in 1991 when he was assumed dead. Only he returned years later with his son Tony DiMera and his newly adopted children Peter and Kristen Blake DiMera. However, Stefano was soon thought to be dead again when he faked his own death.
According to Soaps, Stefano appeared to have died more than 10 times during his heyday on "Days of Our Lives." However, he always returned, which is how he got his ominous nickname The Phoenix. Stefano also vowed to rise from the ashes like the mythical bird and claimed that he would always be back to torment his enemies, no matter what the odds.
Finally, it appeared that Stefano was really and truly gone when Hope Brady (Kristian Alfonso) shot and killed the villain and then covered up her crime. However, like the phoenix he claimed to be, Stefano found a way to return in the most shocking manner ever.
Stefano eventually returned in a new body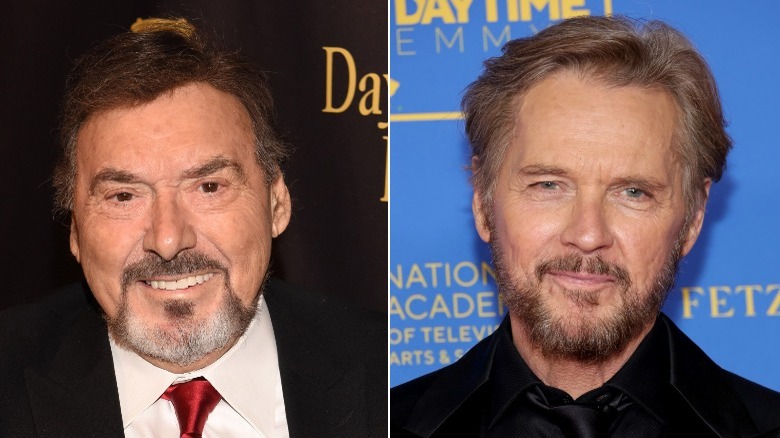 Amy Sussman & Vivien Killilea/Getty
Actor Joseph Mascolo passed away in 2016 after filming his final scenes as the iconic Stefano DiMera, per Soaps. "Days of Our Lives" fans were left heartbroken over his death, and likely didn't expect to see Stefano in Salem any longer with Mascolo gone. It didn't seem right to recast the character, and it seemed like it may be time to move past Stefano's drama. However, the soap found a way to bring the character back and make good on his promise to rise from the ashes as The Phoenix.
Years after Stefano's death, he rose again this time in a drastically different way. Stefano's body had been old and did die when Hope shot him. However, the villain's right hand man Dr. Rolf was ready to spring into action (via Soaps in Depth). He took Stefano's essence and consciousness and downloaded them onto a microchip, which he later implanted into the brain of Steve Johnson (Stephen Nichols), per Fame10. Steve then began to act, talk, and think like Stefano, resurrecting the character in a new and inventive way.
However, all was soon revealed, and the microchip was removed from Steve's brain. This means that Dr. Rolf likely has the ability to bring Stefano back again using someone else's body, and it may only be a matter of time before the villain is reborn.