The Festive Hallmark Movie On Cindy Williams' Acting Resume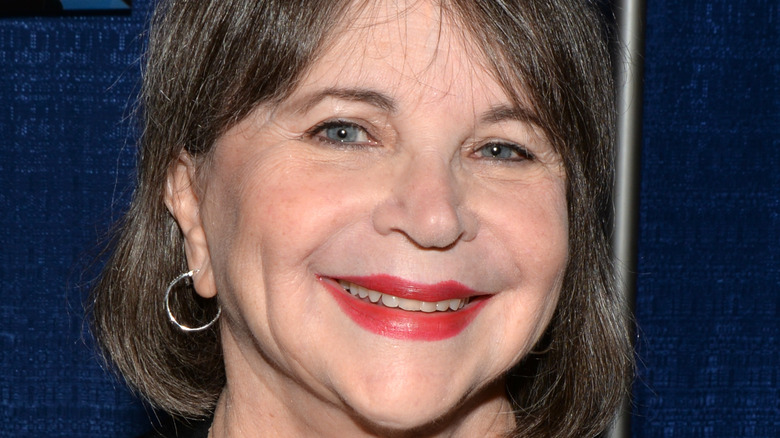 Manny Hernandez/Getty Images
We may receive a commission on purchases made from links.
The heartbreaking death of "Laverne & Shirley" actor Cindy Williams has the entertainment world in mourning. The 75-year-old's passing was announced on Jan. 30, 2023, in a statement from her family (via TMZ): "The passing of our kind, hilarious mother, Cindy Williams, has brought us insurmountable sadness that could never truly be expressed. Knowing and loving her has been our joy and privilege. She was one of a kind, beautiful, generous and possessed a brilliant sense of humor and a glittering spirit that everyone loved."
As the world mourns one of Hollywood's comedy greats, what better way to pay homage than to watch some of her best roles? If, like so many of us, you're looking for a feel-good way to remember this bright star, you'll be happy to find out that she scored the ultimate heartwarming acting credit during her long career. Per IMDb, Williams starred in a Hallmark Christmas movie — and it's the perfect uplifting role to remember her by.
Cindy Williams in 'A Dream of Christmas'
Over time, the Hallmark Channel has become must-watch television for its heartwarming storylines. Of course, it's known, in particular, for its very merry holiday content. Fans of "Laverne & Shirley" know just how natural it was for Cindy Williams to put a smile on fans' faces whenever she graced the screen. Consequently, Williams and the Hallmark Channel were a match made in television heaven when they teamed up to make 2016's "A Dream of Christmas," via IMDb.
Per Hallmark Channel, "A Dream of Christmas" follows Penny, played by Hallmark star Nikki DeLoach, who makes a wish that she was never married. Jayne, a Christmas angel played by Williams, grants her wish, but it becomes clear that life without her husband wasn't actually what Penny was hoping for — and Jayne's warning to "be careful what you wish for" turns out to be prescient.
Then aged 69, the wise Williams was the perfect person to remind us how important love is and to never take things for granted. This movie does what Hallmark does best and dishes out warm fuzzy feelings, lessons about love, and, of course, some serious Christmas spirit. 
You can stream "A Dream of Christmas" on Amazon Prime Video with a Hallmark Movies Now subscription. If you're looking for a way to remember the great Williams that will warm your heart, this Hallmark holiday movie is the perfect way to do it.