Hallmark Star Nikki DeLoach's Disney Pedigree Explained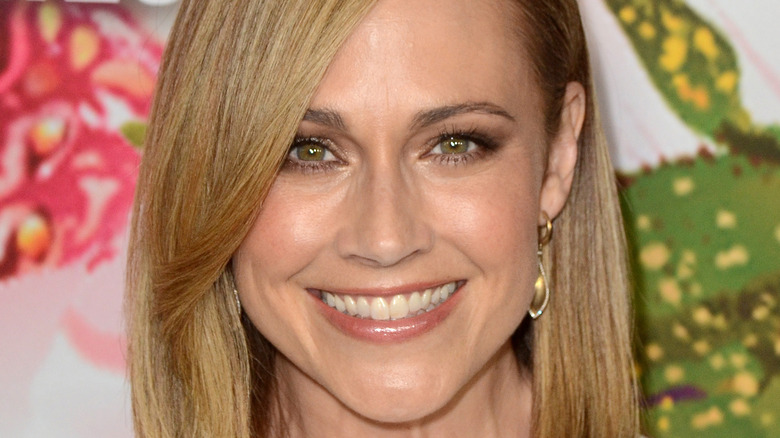 Kathy Hutchins/Shutterstock
Hallmark Channel star Nikki DeLoach knew she wanted to be an entertainer since she was a child. "At 3 years old I knew what I wanted to do with my life, and that sounds crazy, but it's true," she said in an interview with Tinseltown Mom. "I told my mother at 3 years old what I was going to do."
Growing up in Georgia, DeLoach started modeling and signed with an agent who helped her land print and television commercials. She also became a member of Clovers & Company, a local performing arts group, per The Famous People. And at her mom and grandmother urging, DeLoach competed in numerous beauty pageants. While the self-professed tomboy didn't love wearing a dress and makeup, she did enjoy the talent portions of the competitions. 
"Like putting on a dress and walking down the runway to like, be judged on my beauty felt really horrible," she told Feel the Good. "But getting to get out there and dance and sing and perform. It just, it made me feel alive. And so I learned at a really young age that, 'Oh, I think this feels so good.'"
And DeLoach's love of singing and dancing led to an audition that would change her life — and also put her in the same club as some very famous names.
Nikki DeLoach was a member of the All New Mickey Mouse Club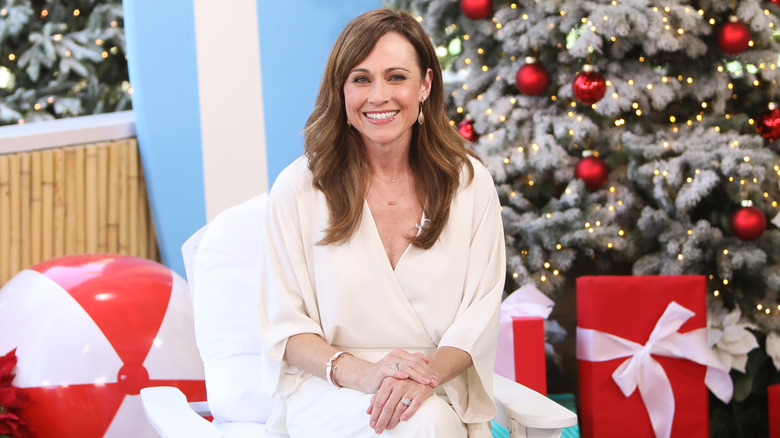 Paul Archuleta/Getty Images
At the age of 14, Nikki DeLoach auditioned and landed a place in the "All New Mickey Mouse Club," which aired on the Disney Channel, per The Famous People. There, she sang and danced alongside then-unknowns including Britney Spears, Justin Timberlake, Ryan Gosling, Keri Russell, and Christina Aguilera. It was a great experience for DeLoach because she "was able to sing, dance, and act — both comedy and drama — with 20 other kids who shared the same interests," she told Cliché Magazine (via ABC News).
After the show ended, DeLoach joined the girl group Innosense, which was created by Timberlake's mother, Lynn Harless, and featured Britney Spears for a time. "I got to tour the country and tour so many parts in Europe and I got to live in Germany," DeLoach told Complex. "I got to play Madison Square Garden and open for Britney and NSYNC."
While her music career ended when the group's manager, Lou Pearlman, was arrested and put in prison for running an investment scheme, DeLoach believes that everything worked out for the best. "I look back and I'm grateful it ended when it did because I feel it was just supposed to be this small part of my life and I was supposed to grow and learn and have some great experiences and just move on," she explained.
Nikki DeLoach credits her grandmother for her work on the Hallmark Channel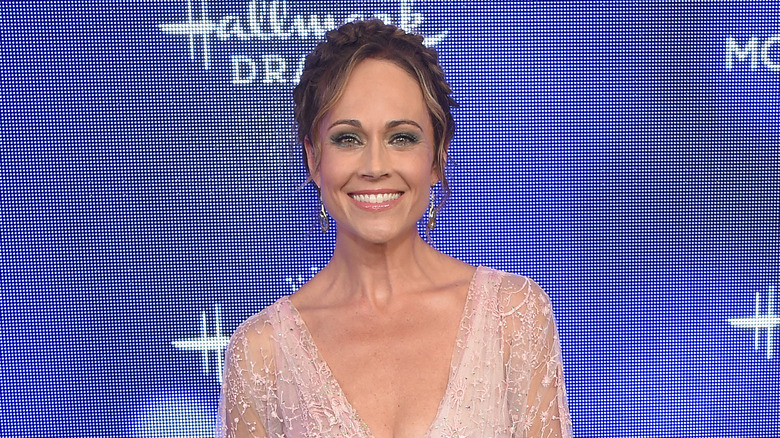 DFree/Shutterstock
After her music career ended, Nikki DeLoach put her focus back on acting. Through the years, she landed roles on "Days of Our Lives," "Mad Men," "Castle," and MTV's "Awkward," per IMDb — but she can thank her grandmother for her work on the Hallmark Channel. "My grandma had become really obsessed with Hallmark Christmas movies. 'Awkward' was a little racy and she didn't always love the content," DeLoach told Tinseltown Mom. "So, she called me to say, 'I want you to do a Hallmark Christmas movie. I want you to do something wholesome. I want you to do something that I would love to watch.' So, my agent called Hallmark."
Her first movie for the network was "Christmas Land" in 2015. Since then, she has appeared in a variety of titles for Hallmark, often co-starring alongside fan favorite Andrew Walker. In addition to acting, she also produces many of her projects, and was especially grateful for her relationship with Hallmark after her younger son was born with heart defects.
"Hallmark allowed me the chance to pop off and go work for like three weeks somewhere, make money for my family, keep my health insurance and also really become a producer in the process and a writer, because I now write for them... and it allowed me the space to be able do that while also going through this really extremely tough time with my child," she explained.