Why Lucas Horton Had Sami Brady Kidnapped On Days Of Our Lives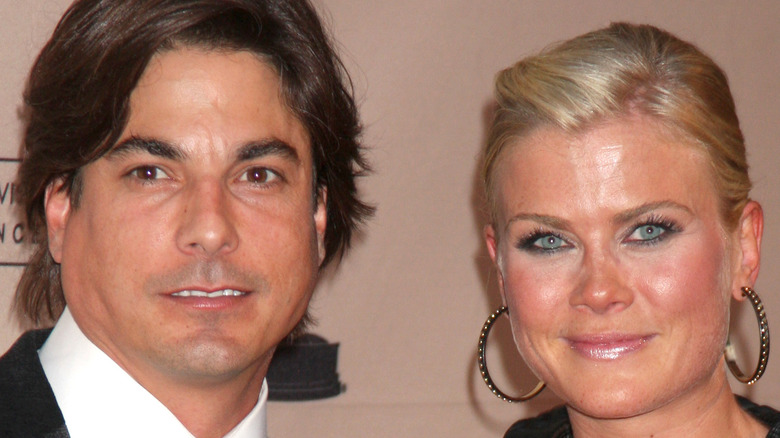 Kathy Hutchins/Shutterstock
"Days of Our Lives" fans know that Sami Brady's (Alison Sweeney) love life has been an absolute mess over the years. The fan-favorite character has been married several times and in and out of relationships with many Salem men. However, she's always been a bit unlucky in love, and none of her relationships have ever worked out. This struggle is mostly because Sami has self-sabotaged all of her romances by lying and scheming. Sami's first love was her sister Carrie Brady's (Christie Clark) boyfriend, Austin Reed (Austin Peck). Sami was so desperate to steal Austin away from Carrie that she drugged him and made him believe that he had fathered her unborn child (via Soap Central). Sami and Austin even raised Sami's son, Will, together until it was revealed that Austin's half-brother, Lucas Horton (Bryan Dattilo), was Will's biological father.
Over the years, Sami has also had relationships with EJ DiMera, which produced two children: Johnny and Sydney DiMera. She was also involved with Rafe Hernandez, Franco Kelly, and Brandon Walker, per Soaps.
However, one of her most interesting romances has been with Lucas, with whom she shares her son Will and a daughter named Allie.
Sami and Lucas have a complicated history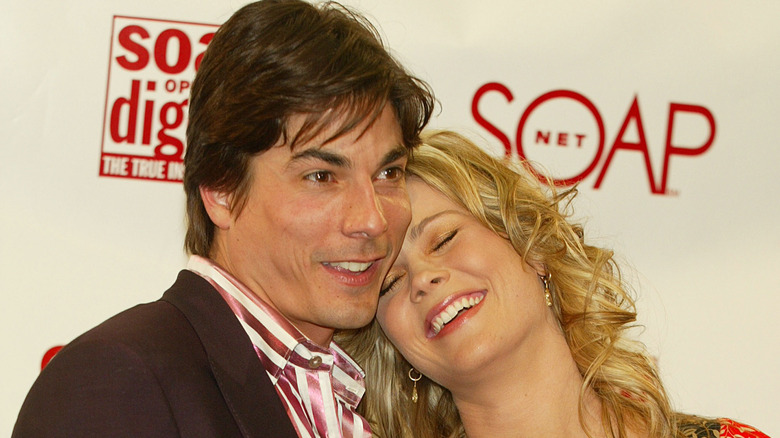 Kevin Winter/Getty Images
"Days of Our Lives" viewers may remember that Sami Brady and Lucas Horton started off as friends. In fact, Lucas helped Sami try to break up Austin Reed and Carrie Brady so that he could have Carrie for himself. However, as the two grew closer, Sami and Lucas looked to each other for support they eventually fell into bed together. Their tryst resulted in Sami's pregnancy with their son, Will Horton. From there, the couple had a very up-and-down relationship, per Soaps in Depth. There were times when they were madly in love and vowed to make their family their top priority. However, other times they were caught lying or scheming behind the other's back and fought over custody of their children.
Finally, it seemed that Lucas and Sami's romance was officially over when Sami deemed EJ DiMera (Daniel Feurriegel) the love of her life. However, in 2022 all of that changed. Sami and Lucas found themselves drawn together once again and even carried on an affair behind EJ's back (via Soaps). When EJ found out about Sami's cheating, he was furious — especially when Lucas insisted that he was the better man for her, per Soap Hub. That's when Lucas did the unthinkable and came up with a plan to kidnap Sami in hopes of turning her against EJ once and for all.
Sami left Salem heartbroken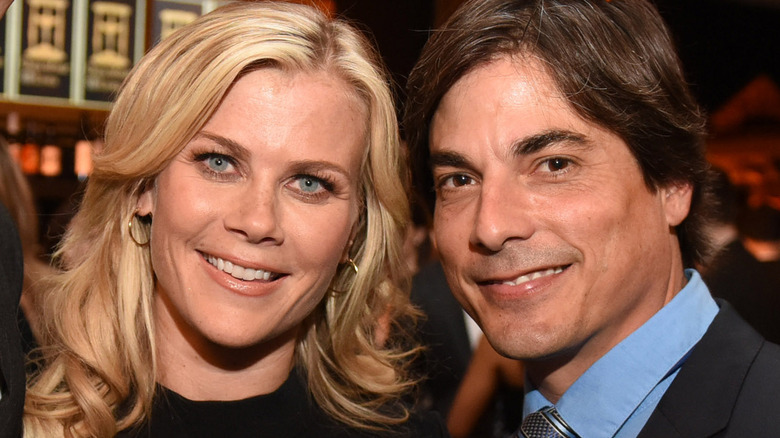 Vivien Killilea/Getty Images
According to Soaps, Sami Brady was kidnapped as she was trying to figure out her relationships with EJ DiMera and Lucas Horton. She was held captive, and it was Lucas who came to her rescue. Lucas manipulated Sami into believing that EJ was behind her kidnapping, and Sami was furious. The couple got a divorce, and Sami headed straight back into Lucas' arms. Sami and Lucas then got engaged and even made it to their wedding ceremony. However, it was then revealed that Lucas was the person responsible for kidnapping Sami, per Daytime Confidential. 
Of course, Sami was shocked by Lucas' betrayal and called off the wedding right then and there. She then rushed over to see EJ and apologized for blaming him. However, when she got to the DiMera mansion, she found EJ in bed with her own sister, Belle Black (Martha Madison) (via Celebrating The Soaps). Following the drama, Sami left Salem again. During this time, Lucas was also suspected of murdering Abigail Deveraux DiMera (Marci Miller), though he was later cleared of that crime. Instead, Lucas turned himself in to the police for kidnapping his ex-wife and was sentenced to time in prison (via Soaps in Depth).
Some fans still hope that Sami and Lucas might reunite in the future, but their fate is currently up in the air.