Why Brooklyn Rae Silzer Had To Leave General Hospital Behind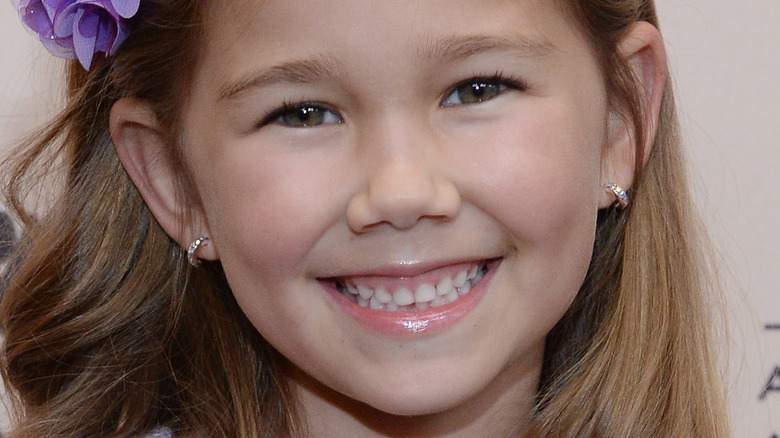 Jason Kempin/Getty Images
Actress Brooklyn Rae Silzer won a Young Artist Award in 2013 and a Young Entertainer Award in 2016 for her portrayal of Emma Scorpio-drake on "General Hospital" (via IMDb). The talented young performer took over the character in 2011 when she was only eight years old and stayed on the soap off and on until 2020. Silzer also starred in the touching family film "The Storyteller" in 2018 alongside former "GH" co-stars Constance Towers (Helena Cassadine) and Kristina Wagner (Felicia Scorpio), per Soaps.
Emma is the daughter of legacy character Robin Scorpio (Kimberly McCullough) and Dr. Patrick Drake (Jason Thompson). In her youth, she was caught up in a cute love triangle with Spencer Cassadine (then Nicholas Bechtel) and Cameron Webber (then Braeden Walkes), both of whom vied for her affection. When Robin was believed to be dead from an explosion in the hospital, Patrick started seeing nurse Sabrina Santiago (Teresa Castillo), though Dr. Britt Westbourne (Kelly Thiebaud) had her sights set on him. Although Britt managed to get Patrick to date her, she was caught up in various schemes and was quite mean to Emma. To Emma's delight, not only did her father and Britt break up, but eventually, it was revealed that her mother, Robin, was alive (via Soaps In Depth). 
The three were happily reunited, but the next turn of events saddened viewers.
The happy ending for Emma was not quite happy for Silzer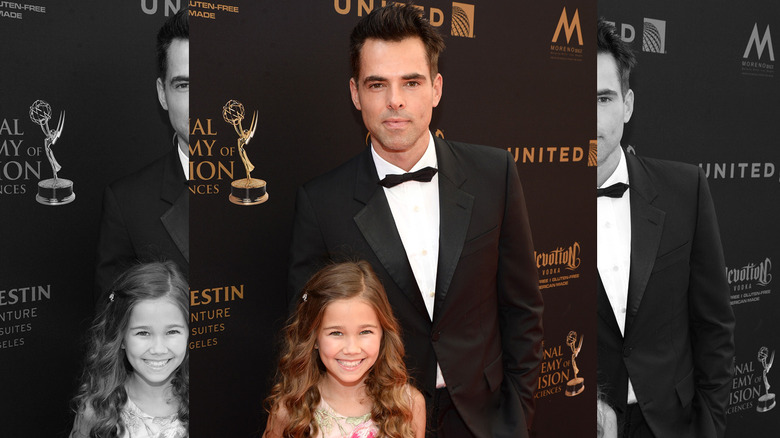 Matt Winkelmeyer/Getty Images
When Robin Scorpio turned up alive, Patrick Drake left Sabrina to get back together with his wife. Sabrina had been pregnant with Patrick's child, but sadly, a car accident caused her to go into premature labor, and the baby didn't survive. Per Soap Central, Patrick and Robin ended up calling it quits, and he started a fling with Sam McCall (Kelly Monaco). Sam's husband, Jason Morgan (Steve Burton), had been presumed dead, and Emma worried that he would return as her mother did. Jason did come back, and Robin then moved to Paris. Patrick and Emma went to visit her there, but she had gone missing. Emma's grandparents, Anna Devane (Finola Hughes) and Robert Scorpio (Tristan Rogers), jumped in and rescued Robin. Patrick and Robin reconciled and eventually moved to Berkley, California, with Emma. Thus, all three actors were written off the show via Michael Fairman TV.
McCullough went into directing, and Thompson chose to take the role of Billy Abbott on "The Young and the Restless." Silzer spoke to Soap Opera Digest about her character having to leave abruptly. "I am very sad about her moving, but I understand that this was the best way to write our story since Jason [Thompson, Patrick] was leaving," she said. Silzer expressed an interest in coming back, stating, "My Grandma Anna has a huge house now, and she might be lonely and need to see Emma! We could have super-long sleepovers!"
Brooklyn Rae Silzer shares great news with her fans
According to Soaps in Depth, Brooklyn Rae Siltzer has periodically reprised her role as Emma Scorpio-Drake on "General Hospital." In 2018, she visited her grandmother, Anna Devane, and assisted in researching Heinrik Faison (Wes Ramsey). She briefly returned again in 2019 and, most recently, in 2020. 
Silzer continues staying in touch with her followers through social media. The actress recently posted a selfie on Twitter holding a paper indicating she passed her driver's license test, writing, "Beep Beep!!" Former "GH" co-star Nancy Lee Grahn responded, "Congrats...and off you go." Another fellow "GH" actor, William deVry replied, "Amazing!!!" Silzer is clearly enjoying her newfound independence. Many fans were amazed at how much she'd grown up. One fan said, "Congrats! I still can't believe you are 16....You are beautiful."
With all the drama surrounding fellow teens Spencer Cassadine, Cameron Webber, and Josslyn Jacks on "GH" these days, Soap Hub has speculated that the time could be right for Emma's return. The site added that she could be a schemer just like her grandmother Anna Devane was when she first came to Port Charles — though Emma was such a sweet child, that's hard to imagine.
Whether or not Emma and her portrayer Silzer return to "GH" any time soon remains to be seen, but we've got our fingers crossed that she does!