The Young And The Restless' Tracey E. Bregman Celebrates 40 Years Of Lauren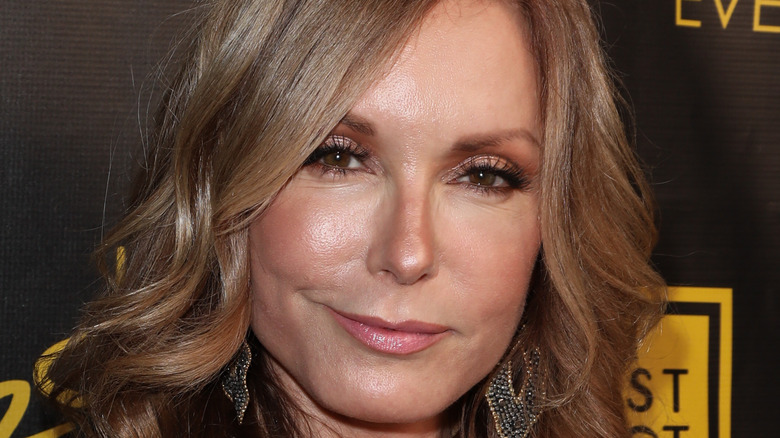 Paul Archuleta/Getty Images
Actress Tracey E. Bregman first journeyed into the world of soap operas when she played Donna Temple Craig on "Days of Our Lives" in 1978. She would move on to play Lauren Fenmore on both "The Young and the Restless" and "The Bold and the Beautiful," according to Soap Central. As People reported, several soap actors including Eric Braeden, Deidre Hall, and Genie Francis have played their characters for 40 years or more, and Bregman is part of that lucky club of actors who acquire a day job they love that lasts decades. Bregman has joined her fellow soap stars at many events and was considered one of the best dressed stars at the 2022 Daytime Emmys.
The actress, who has evolved her character Lauren over the years from bad girl to perhaps not-so-bad girl, suffered a major loss when her house burned down in 2018 as a result of the Woolsey fire in Malibu. According to Deadline, in honor of her 40 years playing Lauren, "Y&R" awarded her a replacement Emmy since her original statue melted in the fire. Co-star Christian LeBlanc presented Bregman with the replacement statue on "The Talk," where the stunned actress said, "I'm so overwhelmed to have this."
A humbled and honored Bregman continues to celebrate her 40th anniversary.
Tracey discusses her favorite things about playing Lauren on Y&R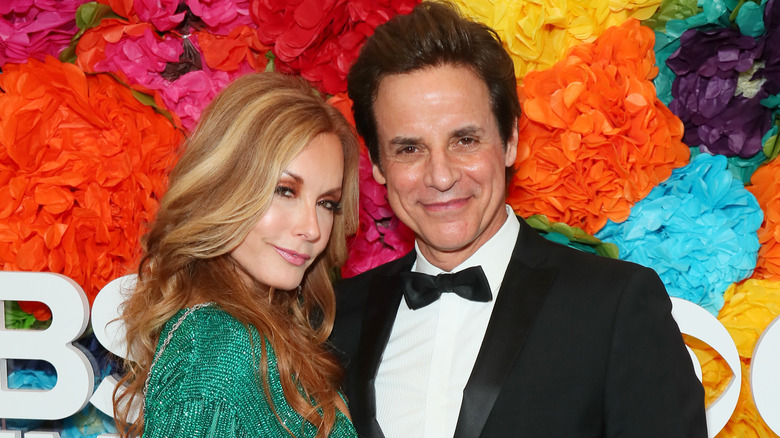 Leon Bennett/Getty Images
"The Young and the Restless" honored Tracey E. Bregman by throwing her a 40th anniversary party, according to Soaps. The bash took place on one of the show's sets, and Bregman took several photos with co-stars and executive producer Brad Bell. Several cast members paid tribute to her and even made a thank you speech.
Bregman was also tapped by Soap Opera Digest to discuss her favorite elements of the 40 years she's been playing Lauren Fenmore. With regards to Lauren's naughty side, Bregman stated, "No bad girl thinks she's bad, but I think Lauren was aware of her manipulations for a long time and there was some power that she felt from that." 
Bregman felt that one of the best plot twists was when Lauren's father, Neil Fenmore (Jim Storm), was killed off. "I didn't see that coming and I was shocked," she told the outlet, adding that it allowed her character to move in a different direction.
In terms of working with her on-screen husband, Michael Baldwin, she sang the praises of his portrayer, Christian LeBlanc, saying, "He's an extraordinary man and an amazing actor. He's intelligent and intelligently funny. There isn't a day that I go into work and don't belly-laugh." 
As for the best part about playing Lauren, Bregman had trouble narrowing it down. "First of all, you get to wear some great fashion, plus I've had some remarkable, wonderful storylines and I got really lucky to win the co-star lottery every time," she said.