The Character The Young And The Restless' Tracey E. Bregman Played On Days Of Our Lives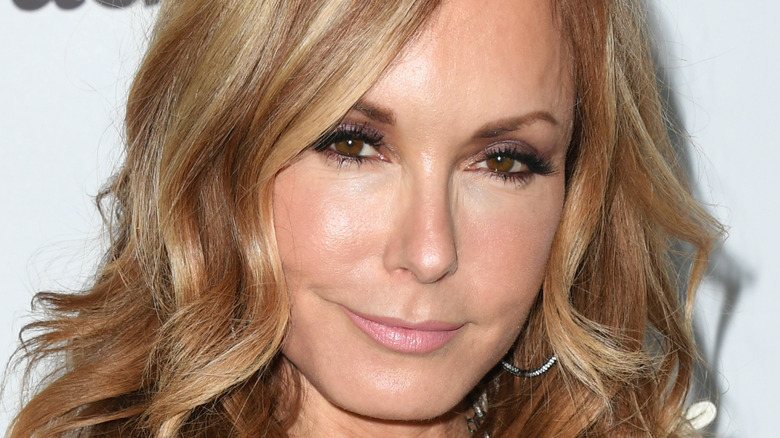 Jon Kopaloff/Getty Images
Fans of daytime television likely recognize actress Tracey E. Bregman as one of their favorite leading ladies. She is a soap vet who has been in the game for decades. 
The actress was born in Germany but later lived in both London and California, per Soaps. Over the years, Bregman has wowed fans with her performances and has even won a Daytime Emmy Award for her work as well as two Young Artist Awards at the beginning of her career.
In addition to her long career as a soap opera star, Bregman has also appeared in many other projects, such as television shows like "Spyder Games," "Gavilan," "The Family Tree," "The Fall Guy," "Fame," and "The Love Boat" (via IMDb). She's also made multiple TV movies like "Swag Town," "A Very Charming Christmas Town," "Low Lifes," and "Three on a Date."
Bregman is the spokesperson for the vegan makeup brand Advanced Beauty Tools (via CBS). Being vegan is something that she's passionate about and decided on at an early age. "I guess when I was standing there one day, I just couldn't do it anymore. I said to my mom, 'That's it!' At age 8! And not only that, but I went raw vegan," she told The Beet in March 2022.
However, the actress will seemingly always be best known for her roles in soap operas such as "The Young and the Restless," "The Bold and the Beautiful," and even "Days of Our Lives."
Tracy Bregman is best known for playing Lauren Fenmore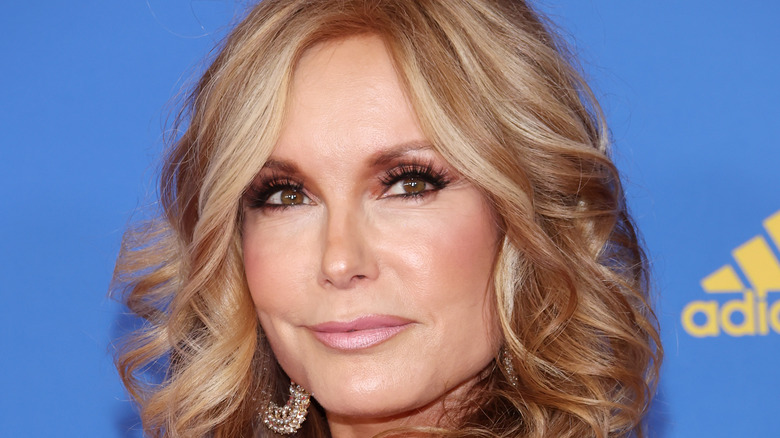 Amy Sussman/Getty Images
Tracey E. Bregman is known for playing the role of Lauren Fenmore on both "The Young and the Restless" and the soap opera's sister series, "The Bold and the Beautiful." Fans first met Lauren in 1983 when she was introduced as a troublemaking teenager who made Traci Abbott's life miserable, per Soaps in Depth. 
Over the years, Lauren has had many romantic entanglements with characters from both shows, such as Jack Abbott, Ridge Forrester, Carmine Basco, Danny Romalotti, Eric Forrester, Jonny Carrera, and more (via Soap Central). Lauren has also been married multiple times on "The Young and the Restless."
The character is a department store heiress who has worked many jobs in the cosmetic and fashion world during her stints in both Los Angeles and Genoa City. Lauren has also been part of many big storylines, such as the kidnapping of her son, being held hostage by Tom Fisher, and an arc that featured her struggling with postpartum depression after giving birth to one of her children (via Soaps).
While Bregman has certainly made her mark on CBS soap opera fans, she also played an interesting character on "Days of Our Lives" in the early days of her career.
She first played Donna Craig on Days of Our Lives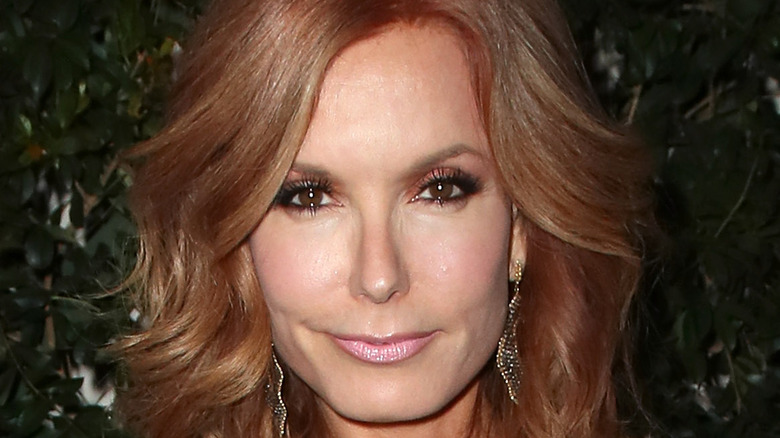 David Livingston/Getty Images
Tracey E. Bregman's first soap opera role was Donna Temple Craig on "Days of Our Lives." Bregman debuted on the NBC sudser in 1978 and was supposed to be on the show for just three days. However, her character ended up staying in Salem for more than two years (via CBS). 
According to Soaps, the actress was introduced as the daughter of Don Craig (Jed Allan) and came to Salem with her mother, Lorraine Temple, who found Don when he announced his plans to run for public office. After Lorraine left Salem, Donna opted to stay and get to know her father as well as her soon-to-be stepmother, Dr. Marlena Evans (Deidre Hall). 
However, Donna didn't seem to approve of her father's relationship with Marlena and ended up interrupting their wedding. Of course, Donna couldn't keep Don and Marlena apart. The pair ended up tying the knot and eventually welcomed a son together, Don Jr. Sadly, their child died from Sudden Infant Death Syndrome, which led to the collapse of their marriage (via Soap Central). 
While Donna left Salem in 1980, her on-screen father wasn't far behind. In 1985, Don was written off the show when he set out to mail a letter and was never seen on the soap again (via Soaps).
Although Bregman didn't have a particularly long stint on "Days of Our Lives" the role opened the door for her to become Lauren Fenmore, a truly memorable character.