Shiloh's Complete Reign Of Terror On General Hospital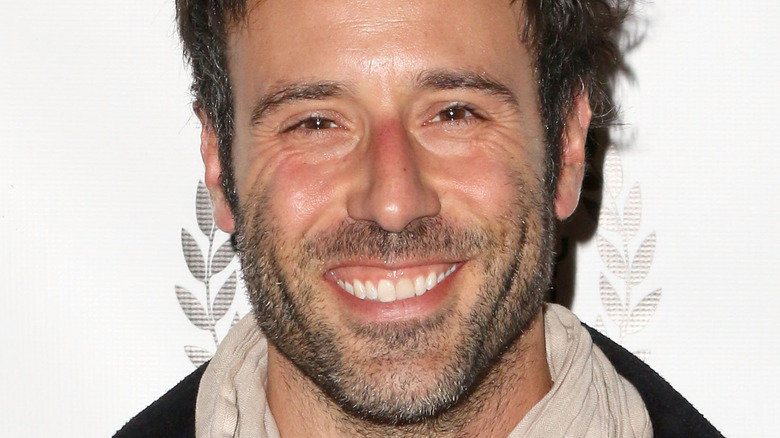 Tasia Wells/Getty Images
Having a sinister cult be the focus of a soap opera storyline is nothing new. As Soap Hub recalled, other soaps dabbled in them over the years. There was the fanatical preacher Mitch Lawrence (Roscoe Born) on "One Life to Live," who seduced women with spiritual talk; the New World Commune on "The Young and the Restless;" and the frightening Children of Earth cult on "The Edge of Night" — a forgotten story which ended abruptly in 1978 because of the real-life Jamestown massacre. Thankfully, "General Hospital" was able to present its own cult story in 2018 without any real-world tragedies happening. The Dawn of Day cult was led by charismatic leader David Henry Archer — aka Shiloh (Coby Ryan McLaughlin).
Shiloh first appeared in Port Charles at The Floating Rib, where he saw Jason Morgan (Steve Burton) playing pool. He thought Jason was his twin brother Drew Cain (then Billy Miller) and introduced himself as "Hank." Hank told him that he and Drew served in Afghanistan together, and he wanted to contact him. Hank claimed he just wanted to thank Drew for saving his life, and Jason agreed to pass along his info to Drew (via Soap Central). As "GH" fans know, Drew couldn't remember Hank because he had Jason's memories implanted in his head.
Both Jason and Drew were suspicious of Hank's motives but were unprepared for what came next.
Kristina gets drawn into the cult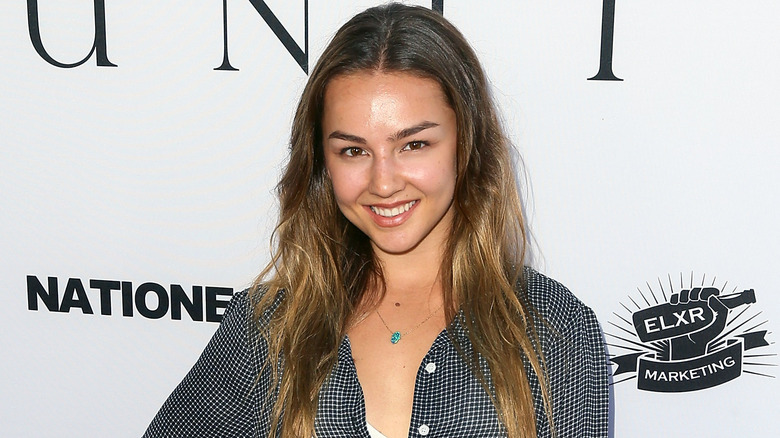 David Livingston/Getty Images
Meanwhile, Kristina Davis (Lexi Ainsworth) had been searching for purpose in her life and found herself drawn to Dawn of Day and its leader, Shiloh, for spiritual guidance (via Soaps in Depth). No one knew that Shiloh controlled the women in the group, and Kristina eventually moved into the DOD house with other members. Jason Morgan and Kristina's sister Sam McCall (Kelly Monaco) wanted to know what was going on and went to see her there, encountering the leader, Shiloh. They were shocked to realize it was "Hank." Shiloh claimed DOD was a charitable, community-serving organization, and he had changed his name after a life-altering experience.
After investigating, Sam and Jason learned Shiloh's real name was David Henry Archer, the son of Henry Archer — whom Sam had previously targeted in her con artist days. Sam was receiving threatening emails at the time, and computer hacker Damian Spinelli (Bradford Anderson) traced them to the DOD house. However, a follower named Daisy claimed she'd sent them, exonerating Shiloh.
As Kristina got drawn further into the group, her family became increasingly worried. Eventually, Shiloh drugged Kristina and planned to force her to have sex with him as part of the initiation process into the "inner circle." Luckily, Jason showed up in time to rescue her, per Soaps. Kristina's family then staged an intervention, which included schoolteacher Willow Tait (Katelyn MacMullen). Willow was revealed as a former DOD member whom Shiloh had impregnated, and she had given her son up for adoption to protect him from his sinister father. Hearing Willow's story helped Kristina realize that DOD was a cult and Shiloh was evil.
Sam and Jason work to take down Shiloh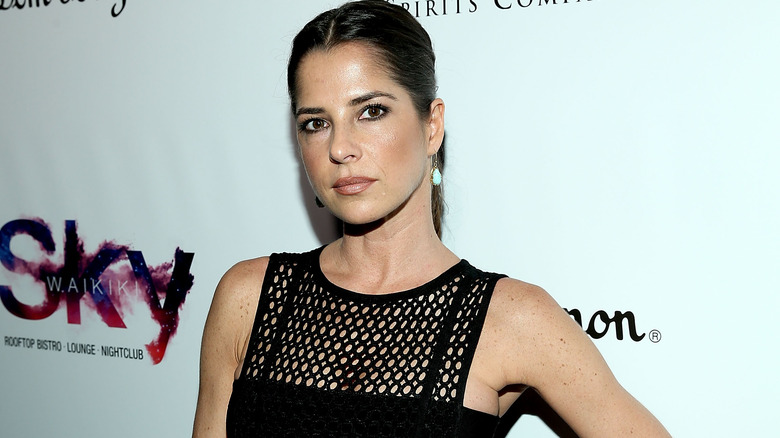 Jesse Grant/Getty Images
Sam Morgan eventually infiltrated Dawn of Day by pretending to be a follower, and Shiloh planned to drug and sleep with her as well (via Soap Central). However, Jason once again found her in time and attacked Shiloh, throwing him down a flight of stairs.
The truth surfaced that when Shiloh was with Drew in Afghanistan, he had been selling black-market fuel to terrorists. Drew's memories from that time were on a flash drive, which Shiloh obtained so he could find out where his stash of dirty money had ended up. He kidnapped Sam so he could force Drew to reclaim his memories, but Jason rescued her again. Shiloh then planned on implanting Drew's memories into teenage Cameron Webber (William Lipton), but Cam's stepfather Franco Baldwin (Roger Howarth) saved him by convincing Shiloh to use him instead. Shiloh was eventually caught and arrested, but not before the memory transfer was successfully completed, per Canyon News.
While in jail, Shiloh called villain Peter August (Wes Ramsey), threatening to expose his involvement in kidnapping Drew back in Afghanistan on orders of Helena Cassadine (Constance Towers). Peter arranged for Shiloh to escape. Shiloh went to the Haunted Star and held Sam and some kids hostage, but she talked him into releasing the children. Jason showed up in yet another rescue attempt, and Sam shot Shiloh in the back with a flare gun, sending him overboard (via Soaps). Shiloh's body was eventually recovered and was identified by Willow.
Franco would later get his own memories restored, but the ripple effect of Shiloh's actions would be felt for years after.