What Happened To Willow's First Baby On General Hospital?
Amy Sussman/Getty Images
As you do, John Henry Archer, aka Shiloh (Coby Ryan McLaughlin), started a cult called Dawn of Day on "General Hospital." Daily Soap Dish examined the storyline, revealing that DOD was remarkably similar to the real-life cult known as NXIVM, in which the leader strove for power and control by keeping women under his spell. Lorraine "Harmony" Miller (Inga Cadranel) and her unseen husband Douglas were among the first to get suckered in.
Their daughter, Kali Miller (Katelyn MacMullen), had been dragged around with them, and when Douglas realized that Shiloh was up to no good, he left. After attempting to reach out to his daughter, in the hopes of getting her out of DOD, Douglas was found dead of an apparent suicide in his hotel room (via Soap Hub). According to Soap Central, Harmony helped Shiloh build Dawn of Day out of a community center in Beechers Corner. 
There, Kali was eventually indoctrinated into the DOD inner circle which involved receiving Shiloh's mark just as Harmony did — a tattoo on her lower back. Per Soaps She Knows, Shiloh enjoyed controlling people and one of the criteria for being part of his inner circle was being forced to have sex with him. Kali, later known as Willow, had no choice and ended up pregnant. But what happened to the baby that Shiloh fathered with her? 
Willow made drastic life changes to protect her baby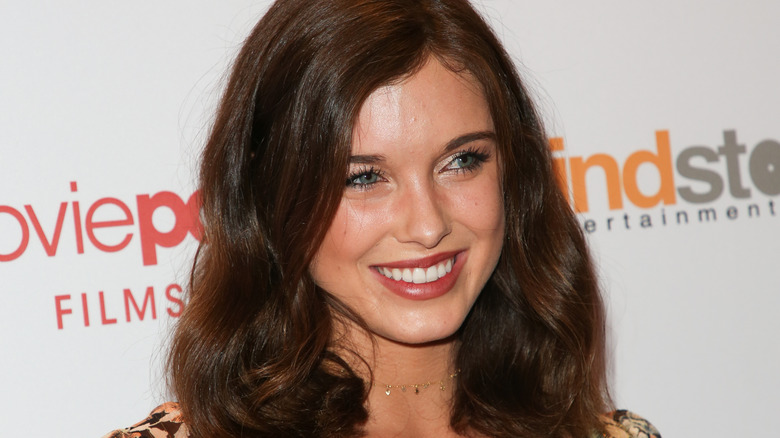 Paul Archuleta/Getty Images
At the behest of her mother, Harmony (Inga Cadranel), Kali Miller (Katelyn MacMullen) was convinced that sleeping with Dawn of Day cult leader Shiloh (Coby Ryan McLaughlin) was a necessary part of their ritual, and she succumbed. Kali ended up pregnant with Shiloh's baby, but realizing he was dangerous, she kept it a secret, fleeing DOD. Kali subsequently changed her name to Willow Tait and regretfully gave the baby up for adoption to protect him.
As Soaps in Depth reported, Willow then became a teacher in Port Charles and had no idea that her baby, Wiley, had been adopted by Brad Cooper (Parry Shen) and his husband, Lucas Jones (Ryan Carnes). Willow started to rethink her decision to give the child up for adoption, but Lucas' father, mobster Julian Jerome (William deVry), intervened and convinced her it was the best decision. 
She gradually learned that Brad and Lucas' adopted son was hers, and Willow felt good knowing he was in a loving home — especially when she realized Shiloh was in town (via Soap Central). He eventually figured out that Willow had given birth to his child, and insisted that she tell him where Wiley was. Willow stood fast and refused to reveal what happened to their baby. Sadly, Willow was not prepared for the truth about her child's fate. 
Willow's baby sadly met with terrible misfortune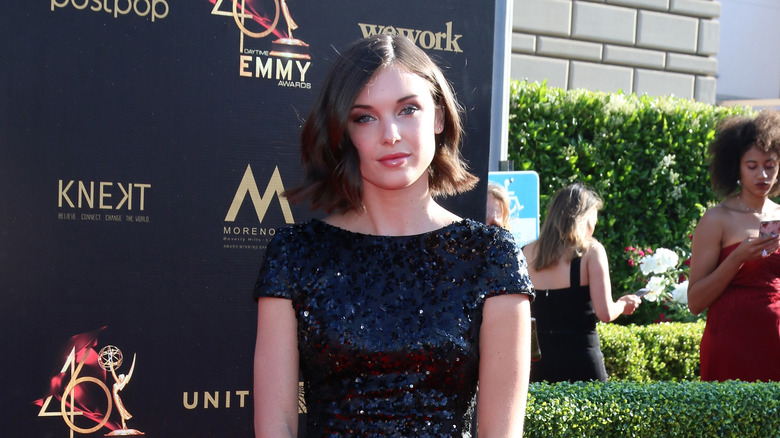 Kathy Hutchins/Shutterstock
According to Soaps in Depth, when Lucas Jones (Ryan Carnes) went to work on the very first night with their adopted child, his husband Brad Cooper (Parry Shen) was left home to watch the baby. At one point, Brad was checking in on the baby and realized it had died from SIDS. Panicking, he put the baby in the car and rushed to the hospital. Distraught, Brad pulled over to stop crying, when he encountered the evil Nelle Benson (Chloe Lanier). 
Nelle was pregnant with Michael Corinthos' (Chad Duell) child and had skipped town to keep them apart. However, she gave birth on the side of the road. As Nelle wandered carrying it, she encountered a sobbing Brad. Overcome with grief that clouded his judgment, Brad allowed Nelle to talk him into swapping his dead baby with her living one. Brad went home and kept quiet about the baby swap. 
Eventually, of course, the truth came out that the dead baby was Willow's, not Nelle's, per Soaps She Knows. Willow was stricken with agony to learn that her child was the one that perished. Now that Willow is pregnant again with Michael's child, coupled with the fact that she's keeping her leukemia diagnosis from him — which "General Hospital's" Katelyn MacMullen acknowledged is an impossible decision — fans are itching to find out whether or not this baby will survive.