General Hospital's Kimberly McCullough Explains The Health Condition That Caught Her Off Guard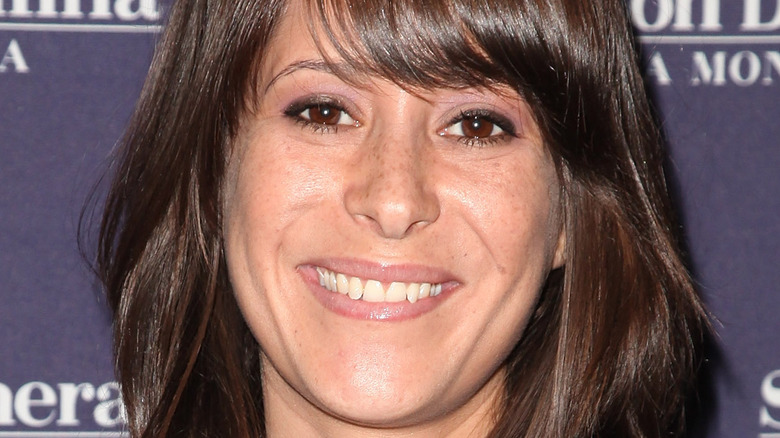 Angela Weiss/Getty Images
Kimberly McCullough is a talented actress, director, and producer with an impressive list of credits, per IMDb. She got her start in acting on "General Hospital," where she played Robin Scorpio — the daughter of super spies Robert Scorpio (Tristan Rogers) and Anna Devane (Finola Hughes) – at age seven. After leaving "GH," McCullough would not only take on other roles in shows such as "The Shield," and "Joan of Arcadia," but she would also pursue a directing career. She's directed several TV series including, "Pretty Little Liars," and "It's Always Sunny in Philadelphia," and is currently co-executive producing "High School Musical: The Musical: The Series," as well as directing several episodes of the show.
McCullough's run on "GH" landed her two Daytime Emmy wins, and she will forever be remembered for the painful love story of Robin and Stone (Cates, Michael Sutton), per Soaps. McCullough revealed on former costar Maurice Benard's podcast "State of Mind" that because she had been on the go so much on "GH," when she got to 7th grade, she started developing an ulcer. Her mother told the producers that McCullough had to start attending school like other children. She stated, "They decided from that point on that I would go to regular school during the day, then everybody would rehearse without me, and then I would show up, and we would tape the scenes."
McCullough recently had another health scare, the results of which she shared with her fans.
Kimberly McCullough describes her recent ailment
Concerned that she had a serious health issue, former "General Hospital" star Kimberly McCullough recently sought medical help and learned that she had benign paroxysmal positional vertigo. According to the Mayo Clinic, BPPV is a non-serious condition that causes dizziness that can be triggered by the position of one's head. The sensation comes from within the skull.
Relieved to find out she wasn't in any danger, McCullough posted a picture of the description of BPPV that had been given to her on Instagram. She wrote, "You guys! I had this, and it's crazy. FYI — if you suddenly feel like you're on the tilt-whirl and can't get off, you aren't dying!" She continued by explaining, "You just have tiny rocks in your ear that have migrated to the wrong place and can be maneuvered back into their original resting place by someone holding your head at a 45-degree angle and then rolling your body over to the same side. I'm fine, you guys. I'm totally cured just wanted to share my crazy story."
Her former TV mom, Finola Hughes, responded, "Yeah, it sucks!!" Quite a few fans could relate to the minor illness, with one responding, "I've been dealing with this for over 2 weeks! It's a roller coaster — minor spins one day and then major the next! I've had the crystals twice — this time, it's fluid buildup... it's nuts!"
We're happy that McCullough is not seriously ill and wish her well!