Who Is Chloe Mitchell's Father On The Young And The Restless?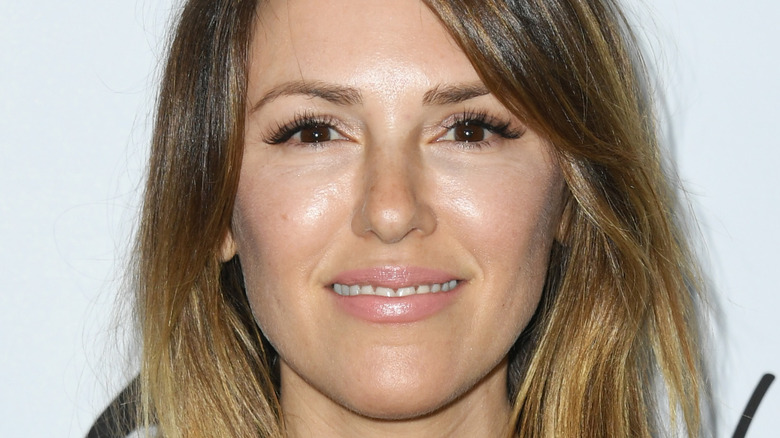 Jon Kopaloff/Getty Images
For close to 50 years, "The Young and the Restless" has followed the exploits of the residents of Genoa City. And what exploits they have been — cheating, lies, and coming back from the dead barely scratches the surface.
Among those who have seen their fair share of ups and downs is the character Chloe Mitchell, who has been played by actress Elizabeth Hendrickson on and off since 2008 (via Soaps). When Chloe Mitchell first arrived on the Genoa City scene, it was as a mentor to Lily Winters, who had won a modeling contest with Jabot Cosmetics. Chloe caused plenty of trouble, flirting with Lily's boyfriend, Cane Ashby, and tricking him and Lily into thinking that Cane was the father of her baby.
But as it turns out, Chloe Mitchell wasn't really Chloe Mitchell at all — but Kate Valentine, daughter of Esther Valentine (Kate Linder) and so named for Katherine Chancellor, Esther's employer. Kate was sent away to boarding school as a child and hadn't been seen in Genoa City since. Chloe, like so many other soap opera characters, attempted to run away from her past, ashamed of her mother's work as a maid. However, Chloe's past caught up with her when she came face-to-face with her mother and Katherine at the Chancellor mansion as an adult.
So, with the identity of Chloe's maternity solved – it just leaves one question – who is her father?
What happened to Chloe's father?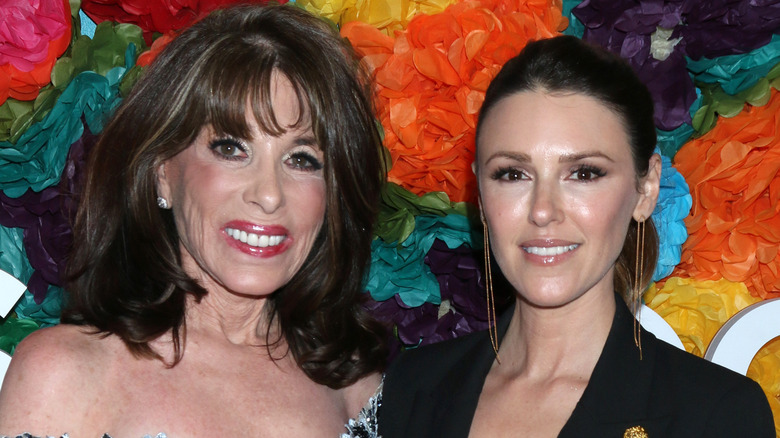 Kathy Hutchins/Shutterstock
Chloe's birth is something of a historical event on "The Young and the Restless," with Esther delivering her right on Katherine Chancellor's staircase. Esther had previously enjoyed a one-night stand with a plumber she'd met during a girls' night out, with the somewhat unfortunate nickname of "Tiny" (via Soaps).
"You are not going to have the baby here. You cannot do this to me," Kay begged her. Though clearly, Esther didn't have much of a choice.
In the years since Chloe's parentage was revealed, she and Esther have mended fences, standing by each other during ups and downs and Esther acting as a dutiful grandmother to Chloe's children (via Soap Opera Spy). Unfortunately, in the 30 years since Chloe's birth, fans have yet to see Tiny make a reappearance. But the actress who plays Esther Valentine is all for it.
"Yes. I think it would be very interesting if Chloe's father reappeared," Kate Linder told TVLine on the anniversary of a special episode. "Since Esther has not seen or heard from him in over 30 years, he has never met his daughter or grandchildren. He probably doesn't even know that they exist!"
Will fans ever get a chance to see Tiny again? With "The Young and the Restless," anything is possible.