Royal Expert Claims Prince Harry Was Initially 'Embarrassed' About Meghan's Issues With Royal Life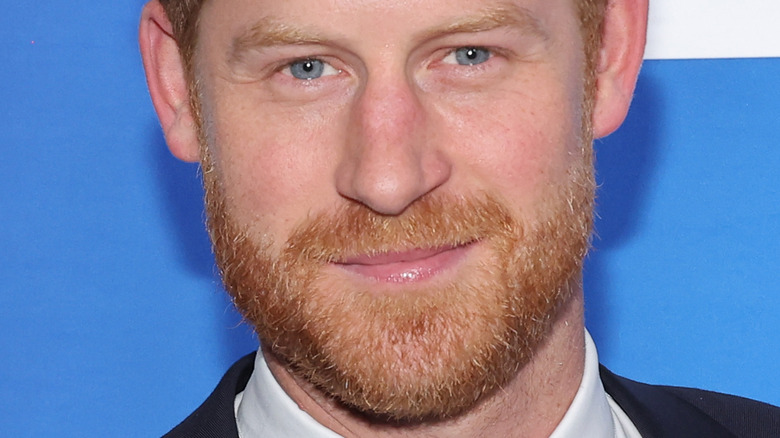 Mike Coppola/Getty Images
Prince Harry and Meghan Markle made the decision to leave the U.K. after they felt targeted, bullied, and harassed by the British press. "They knew how bad it was. They thought, Why couldn't she just deal with it? No one would have private conversations with the editors saying, 'Enough,'" Harry said in the couple's Netflix documentary, "Harry & Meghan." Over the next several months, the Duke and Duchess of Sussex partook in various interviews and agreed to a handful of opportunities that would allow them to tell their side of the story after seemingly endless scrutiny from the public. From a sit-down interview with Oprah Winfrey to Harry's first memoir, "Spare," the Sussexes have remained focused on telling the world their truth.
Part of their story involves a dark time in Markle's life when she admitted that she contemplated suicide. "I realized that it was all happening just because I was breathing. I was really ashamed to say it at the time and ashamed to have to admit it to Harry, especially, because I know how much loss he's suffered. But I knew that if I didn't say it, that I would do it. I just didn't want to be alive anymore," she told Winfrey (via Us Weekly). In their Netflix doc, Harry admitted that he "hated" how he handled his wife's mental health struggle. "I dealt with institutional Harry, as opposed to husband Harry," Harry explained, according to Huff Post. Now, a royal expert is weighing in.
If you or anyone you know is having suicidal thoughts, please call the National Suicide Prevention Lifeline​ by dialing 988 or by calling 1-800-273-TALK (8255).
Royal expert dissects Prince Harry's recollection of Meghan Markle's dark days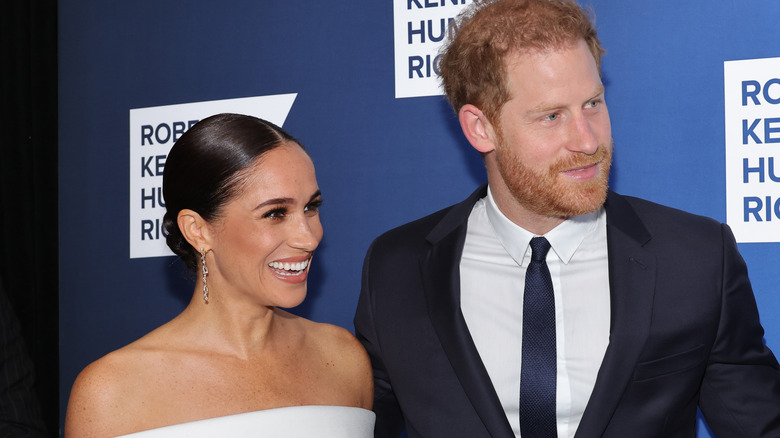 Mike Coppola/Getty Images
Royal expert Valentine Low spoke with Us Weekly about Prince Harry's regret, questioning the Duke of Sussex's reticence to talk to his family about the challenges that his wife was facing at the time. "[Harry] had been campaigning about mental health, he set up this thing called 'Heads Together' with William and Kate... which was all about removing stigma," Low said, adding that Harry would have known "where to turn or how to get help." In addition, Low brought up that one of Princess Diana's best friends, Julia Samuel, works as a psychotherapist. "Surely she would be able to help," Low said.
At one point during the interview, Low brings up Harry being "a bit embarrassed" to talk to the royal family about Meghan Markle's mental health and suggests that having Markle reach out to a staff member wasn't any better. "How is it somehow less embarrassing for Meghan to go to a member of staff for help than it is for Harry to go to his own family? It seems extraordinary," Low said. 
The Duke and Duchess of Sussex now reside in Montecito, California, with their two young children. They continue working on various projects and look forward to what life has to offer on the other side of the world.