How Finneas And Claudia Sulewski Really Met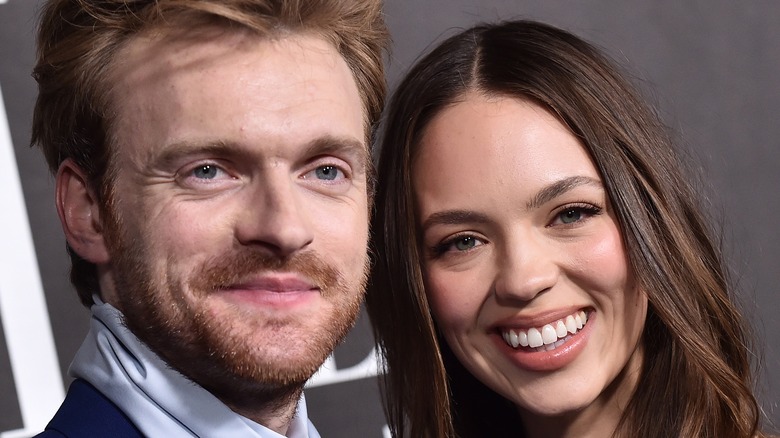 DFree/Shutterstock
You know them as Finneas O'Connell and Claudia Sulewski, the matching silk suit-wearing couple who are happily in love and not afraid to show it. Finneas — musician and brother to Billie Eilish — has been going strong with his Youtube-famous girlfriend since 2018, per People. In fact, Sulewski has become a muse of sorts for the singer/songwriter who has dedicated a few singles to his leading lady. Finneas was instantly smitten after their first date and ended up going home to write his 2019 single "Claudia." Kicking off the song with lyrics like, "I think you're gonna change my plans/With those emerald eyes," it's clear Finneas was all-in from day one. 
And the feelings were clearly mutual. Sulewski has stayed true to her start on YouTube by giving fans an inside look into her life with the music producer via periodic vlog posts. The same year Finneas turned her name and likeness into a song, Sulewski shared an Architectural Digest-esque Instagram post announcing the purchase of their first home together. The actor has been documenting the design process of their Los Feliz home on her YouTube channel and the pair briefly dished on their journey in a now-defunct podcast cleverly titled "We Bought A House." After settling into the home, Finneas and Sulewski decided to expand their family with the addition of their adopted dog, Peaches.
Finneas and Claudia swiped right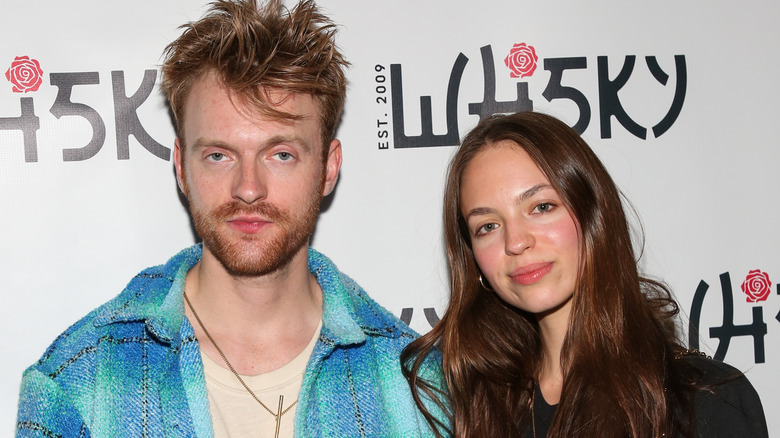 Paul Archuleta/Getty Images
Considering how much Finneas O'Connell and Claudia Sulewski tease their happy life together on social media, it's no surprise how the young Hollywood couple met. The musician and YouTuber have been going strong since meeting on a dating app in 2018, per People. Since going public, Finneas and Sulewski never go too long without posting a photo highlighting their seemingly blissful romance. Their comfort with sharing their love on social media might be a reflection of how they met after swiping right on what Elle Australia speculates could be Raya.
Fans started taking notice of Finneas and Sulewski's adorable romance at the 2020 Grammys where Finneas and sister Billie Eilish took home four awards. Sulewski beamed with pride while cheering on Finneas and Eilish from the audience.
With the quarantine that came in the months that followed, the young couple were able to bond like never before. "I think moving together was such a fun and great step, and adopting a dog," Sulewski told US Weekly. "We're so happy to be doing those things. I think right now we're so grateful to be able to spend this time together, you know, in this period of unknown and uncertainty."
Claudia is Finneas' Mona Lisa, Mona Lisa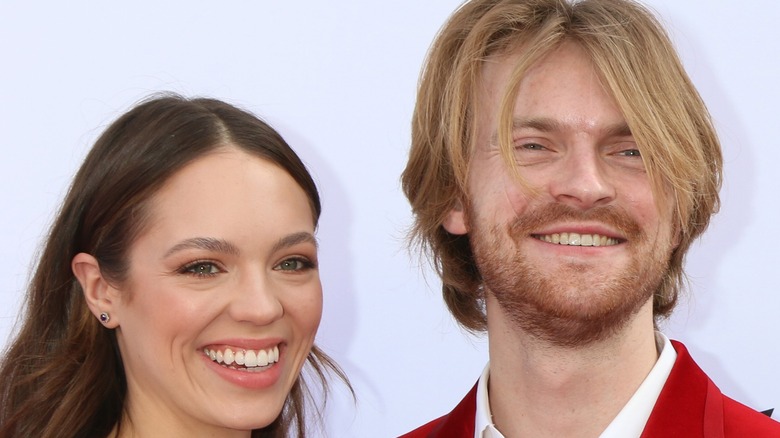 Kathy Hutchins/Shutterstock
Claudia Sulewski continues to serve as inspiration for Finneas O'Connell's musical hits. In 2022, Sulewski directed and starred in Finneas' music video for the single "Mona Lisa, Mona Lisa." Named after the iconic Italian painting, it only made sense to film the visuals at Paris' renowned Louvre museum where the painting is located. 
The romance-driven music video shares highlights of the happy couple frolicking down cobblestone streets, playfully rolling around their plush hotel bed, and taking a visit to the Eiffel Tower to share a kiss at sunset. Sulewski and Finneas both have acting experience under their belts, but they didn't need to stage much for the visuals as the PDA came naturally to the content pair. "It's a gushy video, for sure!" Sulewski told Variety at the time. "We're pretty deep in it at this point — we've been dating for almost four years, so I think the cat's out of the bag."
In September 2022, Finneas proudly gushed about Sulewski in a heartfult Instagram post celebrating their four-year anniversary. "You'd have to scour the globe to try to find someone equally as talented, creative and hard working as you are, my love," he shared in his lengthy caption. Despite buying a home, adopting a dog, and using Sulewski as a muse in his music, Finneas isn't ready to pop the big question just yet. "Nope, not yet," he told Us Weekly in May 2020.