The Truth About Finneas And Claudia Sulewski's Relationship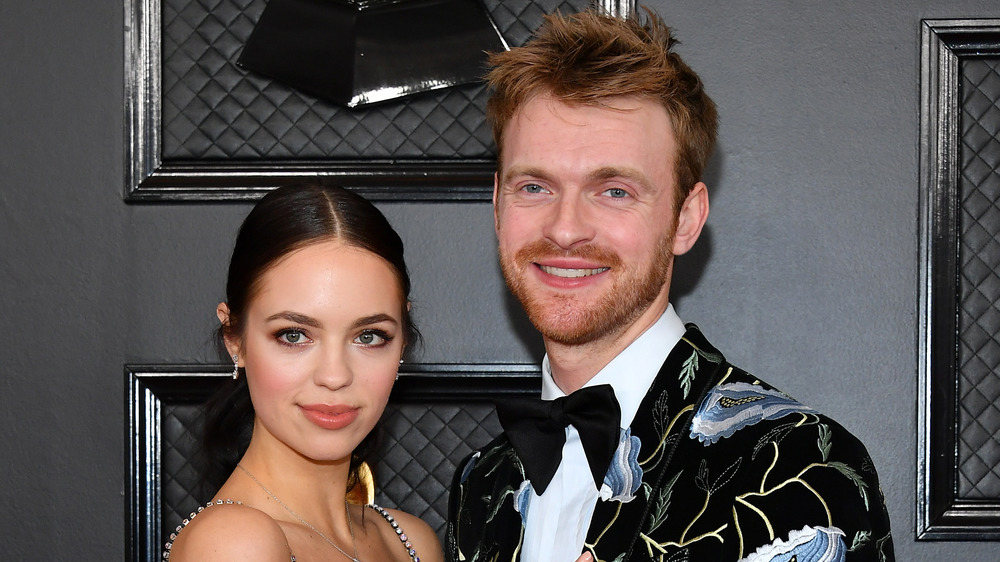 Amy Sussman/Getty Images
Despite the fact that his sister, Billie Eilish, has experienced quite a bit of success in the past few years, musician and producer Finneas O'Connell has enjoyed his own time in the limelight as well.
O'Connell is the older brother of the "bad guy" singer. In fact, O'Connell often lends his songwriting and producing talents to his sister's catalog of work. O'Connell was the producer and co-writer of Eilish's 2019 album When We All Fall Asleep, Where Do We Go (via Billboard).
When he's not producing albums in his bedroom or snagging Grammys for his work in the music industry, O'Connell is busy spending time with his girlfriend, social media influencer and YouTuber Claudia Sulewski.
Though the pair have kept their romance relatively private, it appears from their social media profiles that O'Connell and Sulewski have been at least dating since 2018. And, despite the fact that she has over a million followers on Instagram, many were not familiar with Sulewski when the news first spread about their relationship back in 2018 (per Elite Daily). What's more, many wanted a closer glimpse into a relationship that has remained so private.
The couple met on a dating app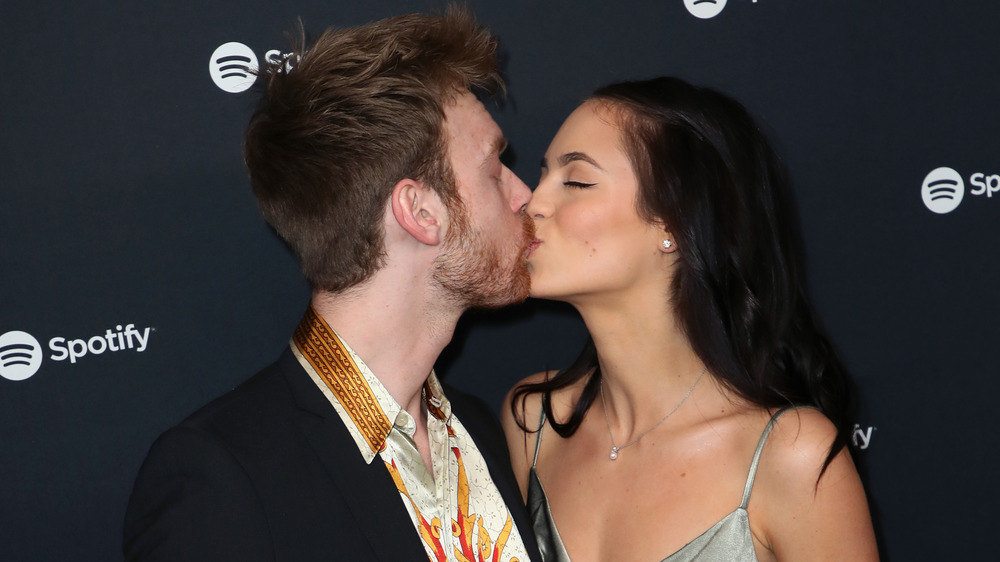 David Livingston/Getty Images
Much of what the world has learned about the couple stems directly from the podcast that they co-created, called "We Bought a House." On an episode of the podcast, which is about the trials and tribulations of living together, the couple divulged that they had, just like so many of us, met on a dating app (via Daily Mail).
Perhaps to put the rest of us hopeless romantics to shame, O'Connell admitted in a BuzzFeed video that he actually wrote a song about Sulewski on the very first night that he met her (via BuzzFeed). And, since their first date, O'Connell claims to have penned many more songs about his muse. "I think I've always tended to write about my true real life experiences and she's definitely at the core of all of that," O'Connell told Us Weekly. "So there's a lot of songs about Claudia."
In September 2020, the couple moved into a $5.2 million dollar home in Malibu, Calif. (per Variety). When she's not showing off their home's impressive oceanfront views, Sulewski is posting images of herself and O'Connell going on amazing (and, well, hopelessly romantic) adventures (via Elite Daily).
Despite the fact that O'Connell and Sulewski appear to be over the moon about one another, in the aforementioned interview with Us Weekly, O'Connell admitted that he was not yet ready to get married to his long-time girlfriend. It appears as though their stans might be waiting for a while to see a ring on Sulewski's finger.