Cady McClain Makes Another Days Of Our Lives Comeback
Kathy Hutchins/Shutterstock
Cady McClain is a name that soap opera fans know well. The actress has appeared on many sudsers over the years. Fans will likely remember her portrayal of Dixie Cooney on "All My Children" or as Rosanna Cabot on "As The World Turns." She has also played the role of Kelly Andrews on "The Young and the Restless." However, most recently she's been stepping in and out of Salem as the character Jennifer Horton on "Days of Our Lives."
McClain first appeared as Jennifer in 2021, when actress Melissa Reeves opted not to return to the character that she had portrayed for decades, per SoapHub. McClain took over and delivered some quality scenes as Jennifer when the character had to deal with finding out that her husband Jack Deveraux (Matthew Ashford) cheated on her while she was in a coma, and that he had a secret daughter named Gwen (Emily O'Brien). After leaving Salem, McClain later returned when Jennifer's daughter, Abigail Deveraux DiMera (Marci Miller) was murdered, and again wowed fans with her emotional moments on the soap (via TV Season Spoilers).
Now, McClain is returning to Salem to reunite with her husband Jack. However, the reunion won't be all happy and romantic. Instead, the couple will be forced to deal with even more drama and hard times.
Gwen & Xander will spoil Jack and Jennifer's reunion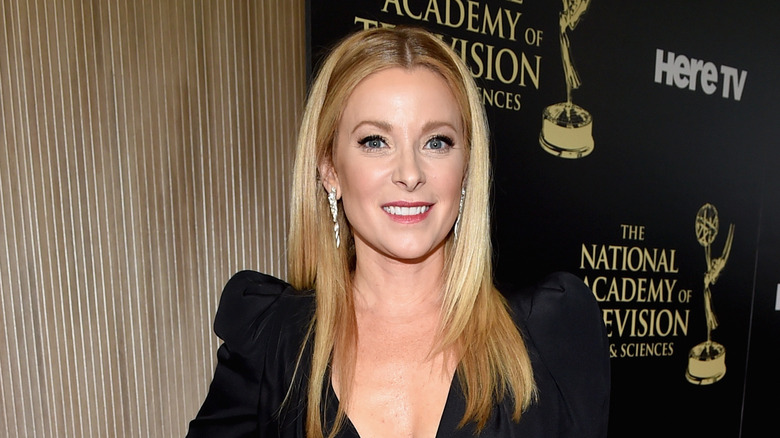 Alberto E. Rodriguez/Getty Images
According to Soaps.com, Cady McClain is returning to "Days of Our Lives" just in time for Valentine's Day. While fans will likely see Jennifer Horton and Jack Deveraux happily reunited in their hometown, their reunion will likely turn sour. Jack and Jennifer are currently still mourning the loss of their daughter Abigail Deveraux DiMera, and to make matters worse, Jack has disowned his other daughter, Gwen Rizczech. However, Jack will likely soon come to regret his decision to cut Gwen out of his life when she and Xander team up and look to get revenge on all of the Salemites who have wronged them.
TV Fanatic reports that Gwen and Xander will blackmail Jack and Jennifer in hopes of taking their beloved town newspaper, The Salem Spectator, away from them. It's likely that Gwen will use the fact that it was Jennifer who hit her with her car while she was driving under the influence of pain medication. Now, it seems likely that McClain will be offering up some more emotional scenes as she battles it out with Gwen and tries to figure out how to get herself and Jack out of their sticky situation once and for all.