General Hospital Star Rebecca Budig Explains Hayden Barnes' Disappearance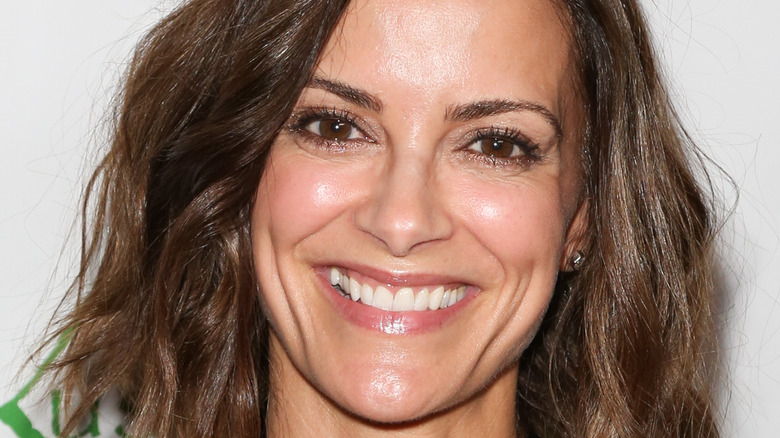 Paul Archuleta/Getty Images
Hayden Barnes (Rebecca Budig) definitely stirred up trouble on "General Hospital," though she was hardly an evil person. Sure, she stole diamonds and drugs and embezzled money from the Hospital, but when she found out that Elizabeth Webber (Rebecca Herbst) was her long-lost sister, she started to change her ways (via Soap Central). However, she had the unfortunate luck of having an affair with Nikolas Cassadine (then Tyler Christopher) and then turned around and blackmailed him.
Nikolas then arranged for Hayden to be shot and killed, while mob boss Sonny Corinthos (Maurice Benard) simultaneously ordered a hit on Jake Doe (Billy Miller). Hayden and Jake happened to be talking when both assassins — not realizing the other was there — opened fire. Jake was not hit, but Hayden was, though she survived. Believing his bullet had hit her, Sonny's henchman, Shawn Butler (Sean Blakemore), took the rap for the shooting and went to prison.
Later, Hayden and Hamilton Finn (Michael Easton) hooked up and planned to marry, according to Soaps In Depth. They learned she was pregnant, but soon after, she left town, sending him a note saying she'd lost the baby. Finn eventually discovered that wasn't true and that Hayden had given birth to their daughter, Violet Finn (Jophielle Love). Because Hayden had been continuing to cause trouble for Nikolas, he had made it appear that her life was in danger, and that's why she fled town in 2019.
Hayden hasn't been seen since then, and fans want to know if Budig will someday reprise her role.
Rebecca Budig speculates on Hayden's whereabouts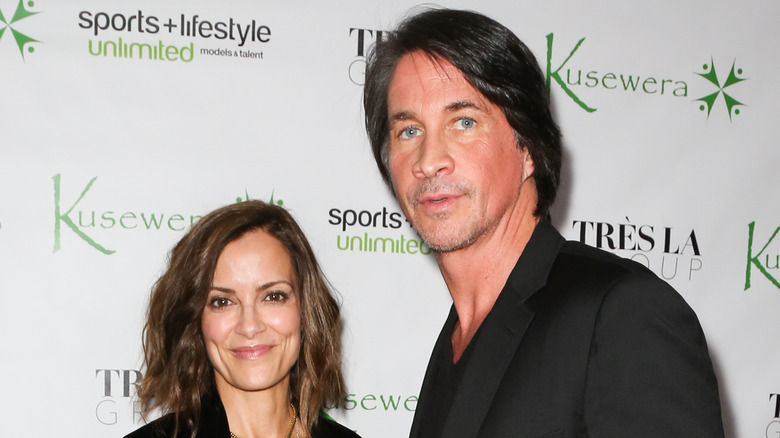 Paul Archuleta/Getty Images
Soaps recently asked Rebecca Budig why her character Hayden Barnes has yet to return to "General Hospital." Budig speculated, "Well, the only explanation I could say is that she can't come back. I would be shocked if it were [Hayden's] choice. She loved her daughter, you know. I would be shocked if she was away because she didn't want to go back. So to me, there's got to be a reason she's not back." 
Budig further theorized that Hayden's either dead or being kept prisoner somewhere. "I hope she's not dead," she stated, adding, "I don't want her to be dead. That would be sad." She further postulated, "[Hayden is] unable to return because her life is threatened or her kid's life is threatened or something," adding that even if Hayden were presumed dead, soap characters come back from the dead often. Budig holds out hope for a return to "GH."
As Soap Opera Spy points out, fans have been clamoring for Hayden's return and arguing that she had better chemistry with Hamilton Finn than Elizabeth Webber does. In 2021, Hayden's mother, Naomi Dreyfus (Gigi Bermingham), appeared in Port Charles and was promptly murdered. Viewers hoped it was a sign of Budig's return and that Violet might get her mother back, but that didn't happen.
Whether "GH" will bring Budig back to Port Charles is anyone's guess, but we're holding out hope!