Alison Brie Shares The On-Set Community Joke In Somebody I Used To Know - Exclusive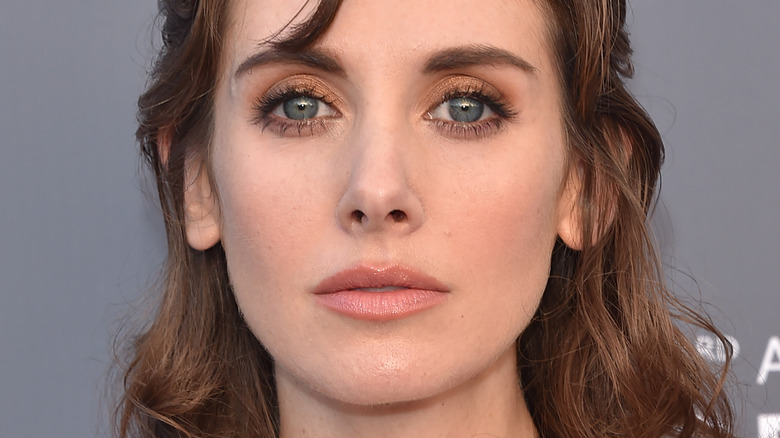 DFree/Shutterstock
It's been nearly eight years since "Community" ended. Before its long-awaited movie counterpart hits the big screen, fans can first witness the reunion they've always wanted in the new film "Somebody I Used to Know." The rom-com stars Alison Brie as a woman determined to make it work with her long-lost love. There's just one small problem. He's about to tie the knot with someone else.
Throughout her endeavor to rekindle their romance, she meets all sorts of characters from her past, including someone "Community" fans will be familiar with: Danny Pudi. This reunion is the first time these two have shared the screen since the sitcom ended in 2015. In fact, there was a special scene shot for them in "Somebody I Used to Know" that didn't end up in the final cut. 
"It was a fan-favorite scene, but it just didn't serve the story," Brie said in an exclusive interview with The List. "It was sort of interrupting. It was giving the audience too much closure before the characters have closure, and we had to get rid of it."
Though this scene is one viewers won't be able to see, there is one on-set joke from "Community" that did make it into the film.
The rom-com is a 'toe dip into the Community movie reunion,' according to Alison Brie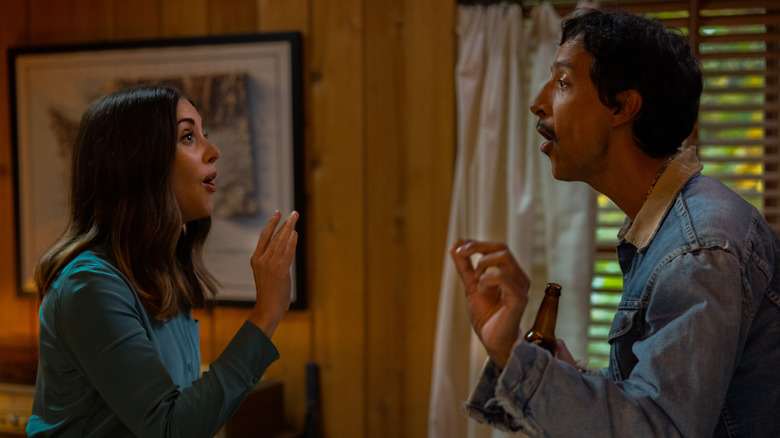 Scott Patrick Green/Prime Video
Alison Brie and Danny Pudi have kept in close contact since their days starring together on "Community." When the two reunited for the new rom-com "Somebody I Used to Know," director Dave Franco wanted to give them all kinds of freedom to improvise their inside jokes from the good old days. In fact, when Brie and Pudi's characters are first spotted together in "Somebody I Used to Know," their reunion is something that comes straight from the set of "Community." 
"This moment opens with the two of us going [singing], 'This is my note,'" Brie told The List. "I swear that is a Jim Rash joke." This bit was something that happened consistently on the set of the sitcom, and it was something they knew they needed to include for fans to see in the rom-com. 
"I have so many memories of Jim Rash doing that on the 'Community' set," Brie said. Now that a "Community" movie is in the works, there's about to be way more nostalgia happening on our big screens. 
"I'm so excited to make that movie, even more so after getting to work with Danny on this," Brie said. "That was like a toe dip into the 'Community' movie reunion."
"Somebody I Used to Know" launches globally Friday, February 10 on Prime Video.