This Is How Alison Brie And Dave Franco Really Met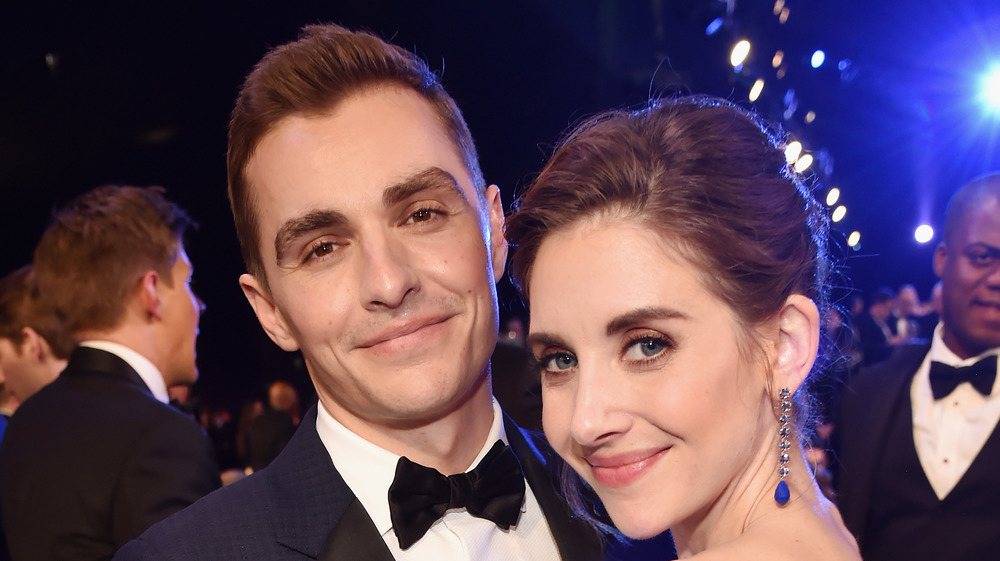 Kevin Mazur/Getty Images
As Hollywood couples go, Alison Brie and Dave Franco are among the most low-key. In fact, when they got engaged in 2015, E! News noted that the actors had actually been dating for three years at that point, though there were very few photographs of them together (casually or at events). Brie and Franco even walked the Met Gala red carpet separately the previous spring. Brie's rep confirmed they were engaged only after the actress was spotted wearing her ring at a screening. 
The actress told Yahoo! Life, "I'm not very bridal, instinctually." She later explained, "Marriage never really interested me, I guess because I was very focused on my work. I wasn't sure if I really saw the point to it. I bought a dress on Net-a-Porter, and I'm like, 'Maybe I'll wear that'" 
Franco subsequently described their 2017 wedding to Entertainment Tonight as "special" and "intimate," all of which chimes not just with their relationship as a whole but the way the couple met in the first place as well. 
The actors had an adorable meet-cute moment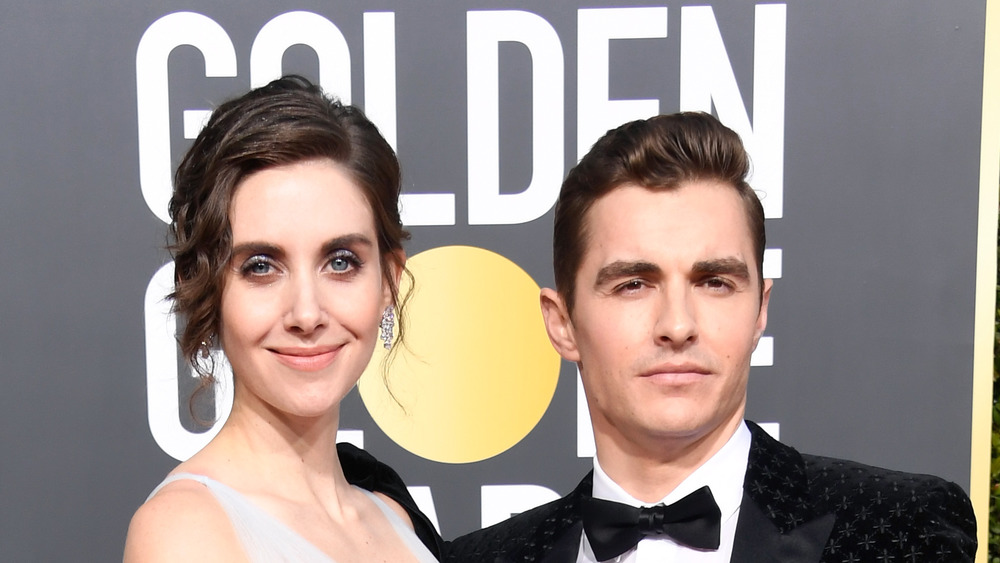 Frazer Harrison/Getty Images
During the ongoing coronavirus pandemic, the happy couple spent their self-quarantine scripting a romantic comedy together, per Glamour. 
The pair might have taken inspiration from their own meet-cute which, as Alison Brie revealed during an appearance on The Tonight Show Starring Jimmy Fallon, was swoon-worthy. "It's a very romantic story and very sweet and it starts off in New Orleans at Mardi Gras where all great love stories begin," she quipped (via The Independent). The GLOW star and her friend Jules ran into Dave Franco at the airport and while the trio was having dinner later, the matchmaking began. Brie's buddy texted her under the table encouraging a hookup with Franco, to which the actress responded, "Yes, please." 
Unbeknownst to Brie, though, Jules showed Franco the messages and he enthusiastically confirmed he was "in." Finally, Jules told the actress while the two were in the bathroom together that the famous Franco brother had seen her texts and he shared her feelings. 
Brie noted, "It was a perfect set-up because we both got to leave the restaurant [and] head out to the evening of drinking and debauchery having a sexy secret that we knew the other person was on board. So then it was 48 hours of drugs and sex [and] a lot of making out." 
The actor subsequently took Brie out on a proper date, even leaving a secret note in her sweater inviting her to Paris with him. Naturally, she agreed, and the rest is history.