Who Helped Diane Jenkins Fake Her Own Death On The Young And The Restless?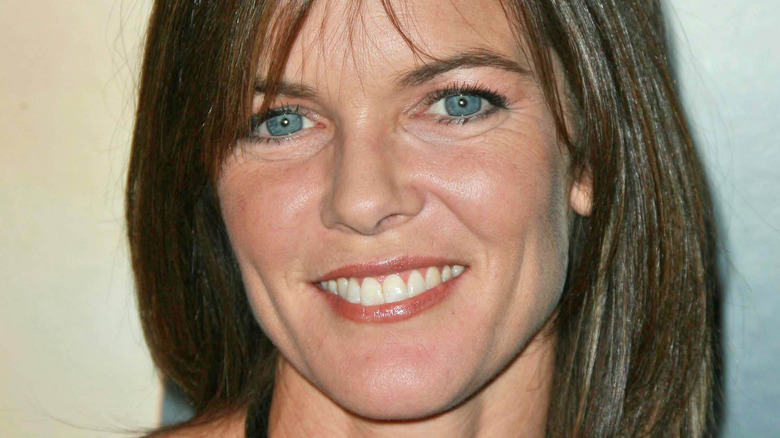 s_bukley/Shutterstock
"The Young and the Restless" had a major shakeup in early 2022, when former villain, Diane Jenkins (Susan Walters), came back from the dead after being "murdered" a decade ago. Since making her way back to Genoa City, her mere presence in town has tormented former rivals Nikki Newman (Melody Thomas Scott), Ashley Abbott (Eileen Davidson), and especially Phyllis Summers (Michelle Stafford). The ladies have banded together with little success in an attempt to drive Diane back to Los Angeles, where she had been hiding out for the last several years (via Soap Hub).
Prior to Diane's alleged "death," she accumulated a laundry list of enemies, including the three aforementioned women and several others. When Diane was found and believed to be deceased, fingers were pointed toward many different suspects during the murder investigation. However, during their search for the killer, a prime suspect emerged, and she had the memory to back it up. 
Nikki struggled with alcoholism, so after waking up next to a bloody rock and splatter all over her own body, she believed she was responsible for killing her enemy. However, viewers now know the reality of what happened to Diane that night. Not only was Nikki innocent, but it turned out that Diane had faked her own death with the help of one of Nikki's former husbands (via Soaps In Depth).
Deacon helped Diane fake her death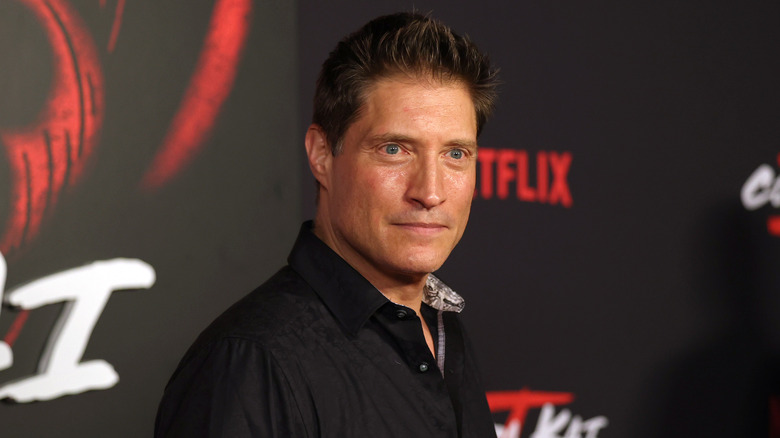 Phillip Faraone/Getty Images
Diane Jenkins' supposed murder was a major plot point on "The Young and the Restless" for a significant amount of time because of the plethora of enemies she made during her time in Genoa City. Per Soaps In Depth, Nikki Newman nearly went to prison because she believed something nefarious went down between herself and Diane while in a drunken stupor. Luckily, Deacon Sharpe (Sean Kanan) was there to save Nikki from herself, revealing that he was present in the park when the alleged killing occurred, and it wasn't she who killed Diane but Victor Newman (Eric Braeden) and their daughter, Victoria Newman (Amelia Heinle). 
It could've ended there, but instead, Nikki eventually discovered that Deacon had made up the story about Victor and Victoria so he could convince Nikki to marry him in exchange for keeping his mouth shut (via Soap Central). Later, Deacon showed Nikki a video proving that she had, in fact, killed Diane, but she only did so in self-defense. Nikki believed this lie to be true for many years until Diane returned to town last year. 
With Diane back into the fray and circulating around everyone's lives like a famished vulture, Nikki traveled to Los Angeles to do some digging into her past. Nikki's quest for the truth led her straight to Deacon, someone she hadn't seen in several years. However, he was the key to understanding how Diane faked her death and remained undetected for a decade. Once confronted by Nikki, Deacon divulged everything, admitting to helping stage Diane's untimely demise and describing the great lengths he went to in order to pull it off. 
Deacon wasn't always the reformed man he is today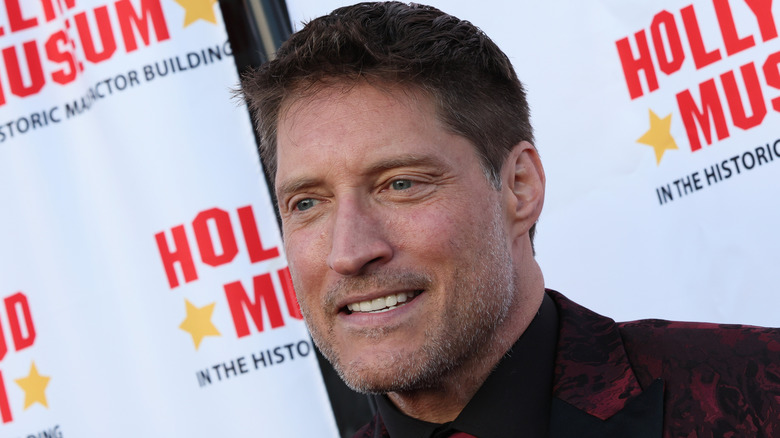 David Livingston/Getty Images
Deacon Sharpe has done wonders to rehabilitate his image after multiple stints in prison. Even though he still has his weak moments, such as giving in to the likes of Sheila Carter, he, for the most part, is a better human being. Deacon has put in the effort on "The Bold and the Beautiful" to be a better father to Hope Logan (Annika Noelle), even becoming a business owner in the process. However, Deacon's dirty deeds of the past are still impacting the present. 
Prior to his honest attempt to become a more productive member of society, Deacon was engaging with the likes of Diane Jenkins on "The Young and the Restless," helping her fake her death and using abhorrent tactics to do so (via Soap Central). Making Nikki believe she or a family member could've been involved in Diane's death was one thing, but he had also managed to procure and dispose of a corpse, which everyone in Genoa City believed to be Diane's body. To further execute his scheme, he also gave numerous people the financial incentive to lie and help her evade town and start a new life.
Once Deacon revealed what happened to Nikki, she returned to Genoa City to find a way to use the information to drive Diane away from her family for good (via TV Insider).