Prince Harry Was Reportedly Close To Landing A Major Gig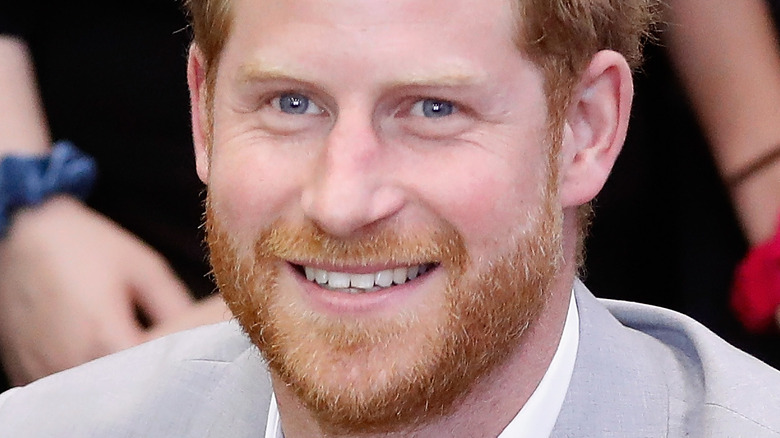 Chris Jackson/Getty Images
Prince Harry has had quite a whirlwind couple of years since leaving the UK in 2020. Aside from adjusting to life in the U.S. with two children, the Duke of Sussex has also been given a few opportunities to make money on his own for the first time in his life. After settling in California, Harry and Meghan Markle inked a couple of deals with media giants like Spotify and Netflix, signed on to be a part of various events, and, of course, there's Harry's book deal. Prince Harry's memoir, "Spare," broke the record for the fastest-selling nonfiction book of all time, according to Forbes.
As Harry and Meghan settle into another year apart from the royal family, the two have more plans on the horizon. In March, for example, the Duke of Sussex is slated to speak at the BetterUp event in San Francisco. People reports that the father of two has served as Chief Impact Officer for the company for almost a year. There's no doubt that Harry is keeping busy while living the life of a celebrity in the ever swanky Montecito, and there doesn't seem to be an end to his success in sight. However, there was a pretty major opportunity reportedly offered to Harry that didn't work out.
Prince Harry was said to be 'all in' to host 'Saturday Night Live'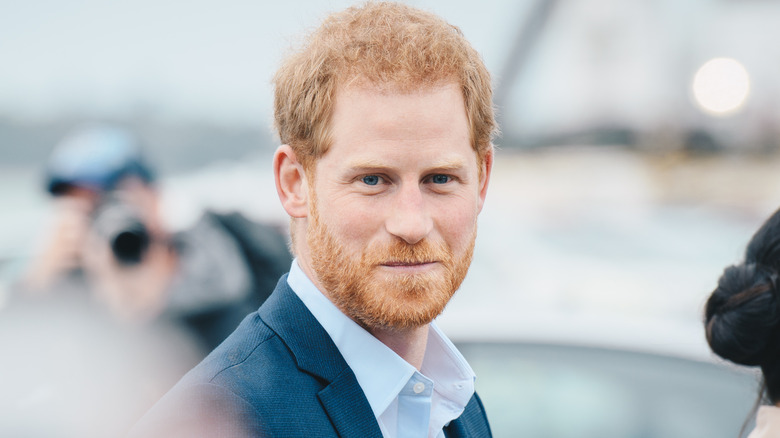 Shaun Jeffers/Shutterstock
Prince Harry was set to tap into his funny bone, according to a report from Page Six. The Duke of Sussex was reportedly in talks to host "Saturday Night Live," an honor that has been reserved for some of the biggest stars in the world. "I know that Harry was all in, he was really serious about doing it — and it would have been great fun as promo for the book," a source told the outlet. "'SNL' producers have been after Harry for a while. Everyone on the show was really into the idea, and people would definitely have tuned in," the source added.
No word on how good Harry's improv skills are, but he's a well-known name around the 'SNL' parts. Comedian Mikey Day has portrayed Harry in a few sketches on the late night program, according to The Wrap. While the royal family hasn't been a staple on the show per se, big royal events — including Harry and Meghan Markle's wedding — have leant to some pretty funny sketches over the years. Something tells us that Harry will end up making an appearance on the show at some point — and he will undoubtedly be fantastic when it comes to self-deprecation.