Biographer Compares Two Royal Spares: Princess Margaret And Prince Harry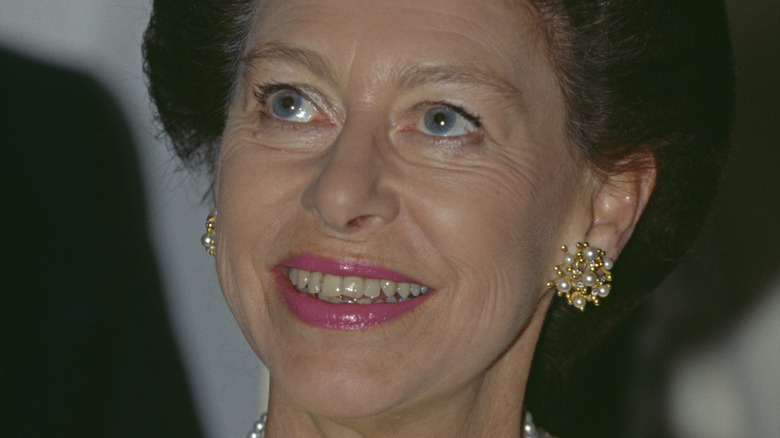 Georges De Keerle/Getty Images
If you're a fan of Netflix's 'The Crown' or you've simply always kept up-to-date with the state of the royal family, you know a bit about the similarity between Prince Harry and his great aunt, Princess Margaret. Per The Royal Family, Princess Margaret was the younger sister of Harry's grandmother, Queen Elizabeth II. 
According to Vanity Fair, when there are two children born into the royal family lineage, the first is considered the "heir," while the other is often referred to as the "spare." Of course, this isn't an official title given to the child who's just outside of the line to the crown, but it's often used to describe them, and in terms of their royal duties, a "spare" is, in many ways, what they are. Most of us don't really think about the impact that being the spare might have on someone's life, but the choice in the title of Prince Harry's new memoir, 'Spare,' made it clear just how much the Duke of Sussex must have taken this title and station to heart. And, while she may not have been quite so outspoken about it, Princess Margaret seems to have taken the title to heart, too (via CBS Mornings).
Being the 'spare'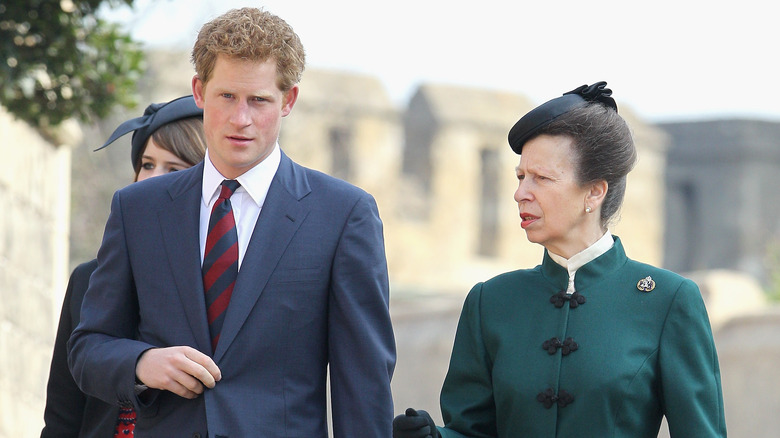 Chris Jackson/Getty Images
In an interview with "CBS Mornings," royal contributor and biographer, Tina Brown, discussed how Prince Harry's memoir has drawn attention to the term "spare." "It is a real war cry of pain, this book," Brown says about "Spare." "He really takes on so many issues about monarchy and the cruelty of the system." Brown goes on to say, "The rest of the family ... in his book are only seen through the prism of sort of his rage about being marginalized as a 'spare.'" She calls it "the hardest thing to be in that family." Gayle King then drew an important comparison, saying, "But, you know, you see history repeating itself with how Princess Margaret was also a spare and how she struggled in that system. And, she kept it in ... she didn't talk about it." 
Harry, on the other hand, has been very vocal about his struggles. No matter how they choose to respond to the cards they've been dealt, though, as long as there is a monarchy, there will likely be a "spare." While Prince William's firstborn, Prince George, will follow in his dad's footsteps as heir, Princess Charlotte and Prince Louis will be the "spares." In an interview with The Telegraph, Harry said he feels "a responsibility knowing that out of those three children, at least one will end up like me: the spare. And that hurts; that worries me." Hopefully, their Uncle Harry can help them feel confident despite the tough title.