Monica Barbaro Talks Rom-Coms And Working With Diego Boneta On At Midnight - Exclusive Interview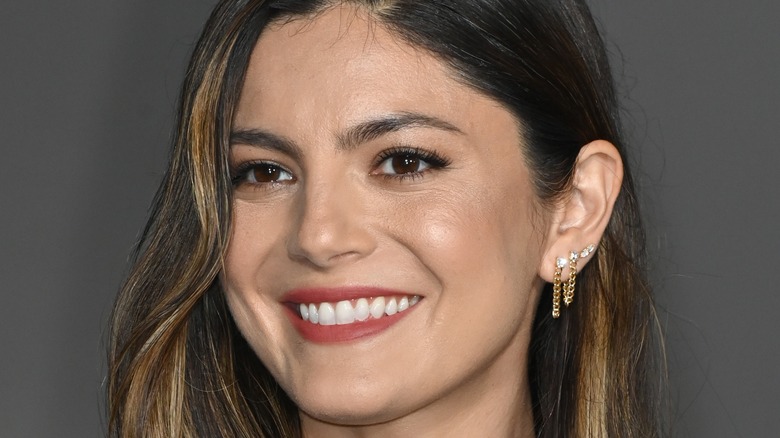 Featureflash Photo Agency/Shutterstock
"At Midnight" is the perfect film to watch this Valentine's Day. The rom-com stars Diego Boneta ("Father of the Bride") and Monica Barbaro ("Top Gun: Maverick"). Barbaro plays Sophie, an actress in the process of shooting her latest film when she catches her boyfriend and co-star (Anders Holm) cheating on her. Sophie is dealing with her heartbreak while trying to focus on her work when the cast goes to finish filming in Mexico. While there, Sophie forms an unlikely connection with the hotel manager, Alejandro (Boneta). The two come from different worlds, but sparks fly as they begin secretly meeting at midnight.
During an exclusive interview with The List, Barbaro discussed what it was like working on the project. She shared her love for romances and some of the classic rom-coms that inspired her and Boneta while making this film. Barbaro also shared what it was like playing an actress in a movie and her experience filming in Mexico.
Monica Barbaro and Diego Boneta's love for rom-coms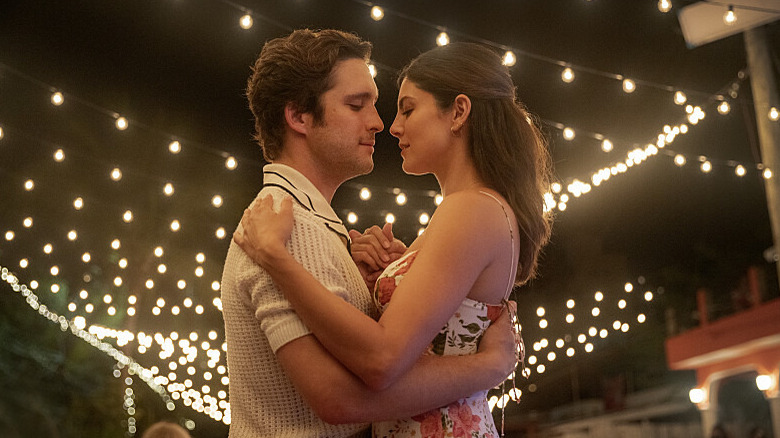 Camila Jurado/Paramount+
What first drew you to this project?
I was in love with the idea of doing a rom-com, so that first piqued my interest. Then [hearing] that Diego Boneta was in it was very exciting, and knowing that it would film in Mexico was exciting to me. Then I hopped on a Zoom with Jonah Feingold, our director, and his passion, in general, is so ... contagious, in the best way. We had a great time. We could have been talking for three hours. And the same with Diego — once I got the part and we sat down to chat, we could talk about this story, rom-coms, acting, and all of it until midnight. We had a great time. There was no reason not to do it.
You mentioned loving rom-coms. Were there any in particular that inspired you and that you drew from for this film?
I loved "Roman Holiday." We also reference it in the film, and that was fun. I also had not necessarily pinpointed that it was a Paramount movie, and that was crazy to be like, "I'm making movies with the same company that's made the classics that I've fallen in love with." 
And I love "Philadelphia Story." There are so many more modern ones — "Notting Hill." "La La Land" is a great musical romantic comedy. There were so many. Some of my favorites that don't relate [to "At Midnight"] are "When Harry Met Sally," "How to Lose a Guy in 10 Days," or even "Miss Congeniality." There are comedic moments and comedic actors that have done such a great job for so long that we couldn't help but take inspiration from all of them.
Art imitating life while filming At Midnight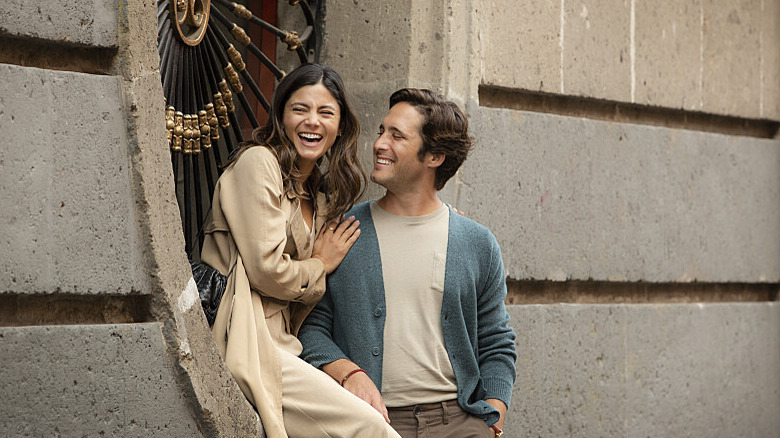 Camila Jurado/Paramount+
In the film, it's interesting because you're also playing an actor, so you have the character within the character. What was that like for you to do?
It was a lot of fun. There was a lot of art imitating life. [For example], this is stupid, but there was this LED mask that I had gotten [because] they wanted me to have a mask in a scene. I was like, "What about this thing? How insane does this look?" They were like, "Yes, that!" So I got to poke fun at myself. 
And even the studio was willing to poke fun at itself. They had passed on a note that I had frizzy hair because it was humid, and to be fair, my hair was getting very frizzy. We all laughed at the note and then threw it into a moment when [my character] is filming a scene, and the studio was humble enough and self-aware enough to make fun of itself at that moment. It was a lot of art imitating life.
Even Diego [like his character] is the best tour guide of Mexico you could possibly imagine. He tells you how to eat the food and teaches you about the history. It's a lot of art imitating life in this.
What was it like filming in Mexico?
It was incredible. It was one of the best crews I've ever worked with. I fell in love with everybody on this project. The producers, and of course Diego and Jonah, and all of our supporting cast [are] all so phenomenal in their own right, and everybody embraced the moment and gave it their all and made Mexico their home for a short time. We were so welcomed in. It was easy. It was pretty seamless.
"At Midnight" is now streaming exclusively on Paramount+, in time for Valentine's Day.