What Really Happened To General Hospital's Julian Jerome?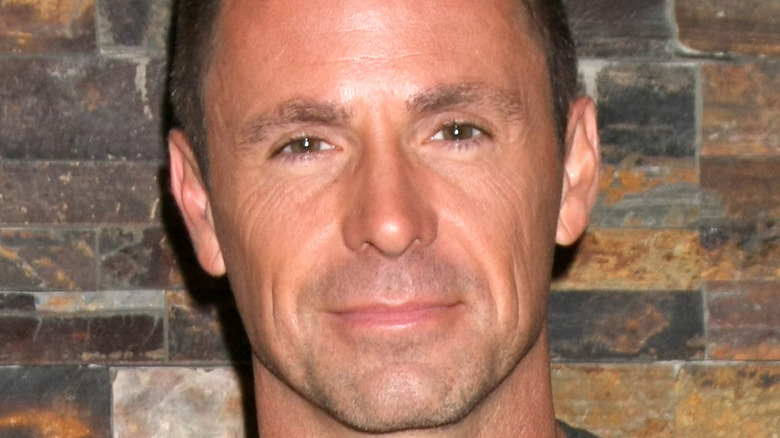 Kathy Hutchins/Shutterstock
The most dangerous mobster on "General Hospital" back in the day was Frank Smith. After his demise, Sonny Corinthos (Maurice Benard) took over his territory and became the notorious crime boss he is today. Then, in the 1980s, the Jerome crime family moved into Port Charles, led by Victor Jerome (Jack Axelrod). His son, Julian Jerome (then Jason Culp), badly wanted to get into the family business, per Soaps in Depth.
However, when a hitman shot at Victor's lieutenant, Duke Lavery (Ian Buchanan), Julian jumped in the way and took the bullet. Victor subsequently faked Julian's death, and the younger man eventually learned that his sister, Olivia Jerome (Tonja Walker), had ordered the hit. Things grew tense between the siblings, culminating in Julian believing he killed Olivia and then dying himself after facing off with Jonathan Paget (Greg Beecroft), who was posing as Duke.
However, Julian's death had been faked once again, and he returned to Port Charles in 2013 under the pseudonym Derek Wells (now William deVry) and with a new face thanks to extensive plastic surgery. His other sister, Ava Jerome (Maura West), was also in town, and together they revived their criminal organization, determined to take down Sonny (via Soaps).
Julian's family expands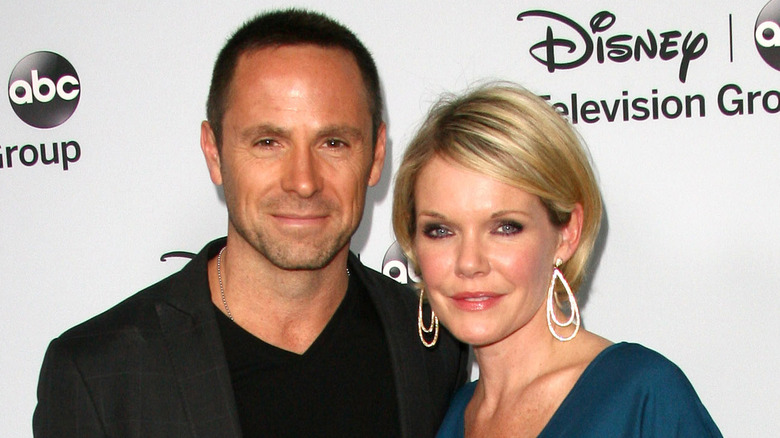 Tommaso Boddi/Getty Images
According to Soaps in Depth, Ava was having an affair with Sonny Corinthos' son, Morgan Corinthos (Bryan Craig), and when he figured out who the Jeromes really were, he sided with them against his father. At the opening of Ava's art gallery, Sonny showed up and revealed to everyone that Derek Wells was actually mobster Julian Jerome. 
After arriving in town, Julian also learned he had two previously-unknown children. Sam McCall (Kelly Monaco) discovered that the mob boss was her long-lost father when he was a match to donate bone marrow to save her son's life. Then, Julian found out that Lucas Jones (Ryan Carnes) was his son from an affair with Cheryl Stansbury decades earlier.
Meanwhile, Julian began a relationship with Alexis Davis (Nancy Lee Grahn). As tensions heightened between the various criminal organizations, he tried to leave the business at Alexis' urging. However, a rival mobster named Mickey Diamond (Nick Chinlund) blew up Alexis' house, and Julian shot him dead in retaliation (via Celeb Dirty Laundry). He then had a one-night stand with Olivia Falconeri (Lisa LoCicero), which resulted in a pregnancy. Because Julian was still in the mob, Olivia pretended that Ned Quartermaine (Wally Kurth) was the father of her baby. Julian and Alexis eventually got married, but when she learned that he had murdered Carlos Rivera (Jeffrey Vincent Parise), she worked with the police to trick him into confessing. Julian figured out what she was doing and threatened her life.
Julian meets a tragic end
Despite his efforts to go legitimate, Julian Jerome soon found himself controlled by another mob boss — his presumed dead sister Oliva Jerome (via Soaps In Depth). She planted a bomb in his car, inadvertently killing Morgan Corinthos, and tried to murder Alexis Davis. Julian attempted to rescue Alexis, but Olivia shot him. The authorities eventually subdued Olivia, and Julian tried to explain to Alexis that he had been under his sister's control, per Soaps, but their relationship was beyond repair.
To change his ways, Julian bought Charlie's Pub and later became involved with Dr. Kim Nero (Tamara Braun) and consoled her while her son died from a brain tumor. Kim eventually left town without Julian, and he soon found himself caught up in a baby swap scandal with his son-in-law Brad Cooper (Parry Shen). When it was revealed that Lucas Jones and Brad's adopted baby had been switched with the son of the evil Nelle Benson (Chloe Lanier), Brad ended up going to prison and managed to keep Julian's name out of it.
Later, Julian found himself under the thumb of drug lord Cyrus Renault (Jeff Kober). Cyrus blackmailed him into planting a bomb in a local restaurant, which killed several people. The walls started to close in on Julian, so he fled town. Unfortunately, his nemesis Sonny Corinthos caught up to him on a footbridge in New Jersey (via Michael Fairman TV). Not only did Sonny shoot him, but the bridge then collapsed, and Julian was killed — seemingly for real this time.