Sick Of Dating Apps? Here Are Some Tips For Finding A Partner IRL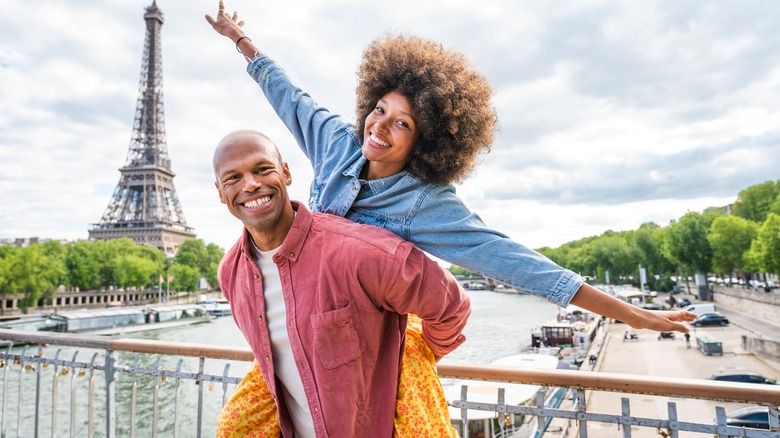 oneinchpunch/Shutterstock
It seems like finding love online is the norm today. You most likely have a good friend or a family member who found their current partner using a dating app and now swear up and down that said apps are the best thing to ever exist. In fact, according to a Stanford University study, two out of every five American couples meet online. There's been a huge increase among nearly all demographics in the number of dating apps being downloaded. With everyone having a busy lifestyle nowadays, it's no wonder we're all searching for love by swiping on our phones.
But while dating apps may be convenient and overwhelmingly popular, not everyone wants to meet their true love online. How many times have you been hitting it off with someone online only for them to casually mention hooking up? Or read yet another profile of someone who is "only looking for a good time?" Browsing through so many profiles can feel artificial and maybe even disheartening, which is one reason why it actually pays to take a break from dating apps.
If you're sick of rifling through PMs filled with cheesy one-liners and copy-and-paste jokes, then it's time to start your search for a partner IRL.
Don't search for love, search for joy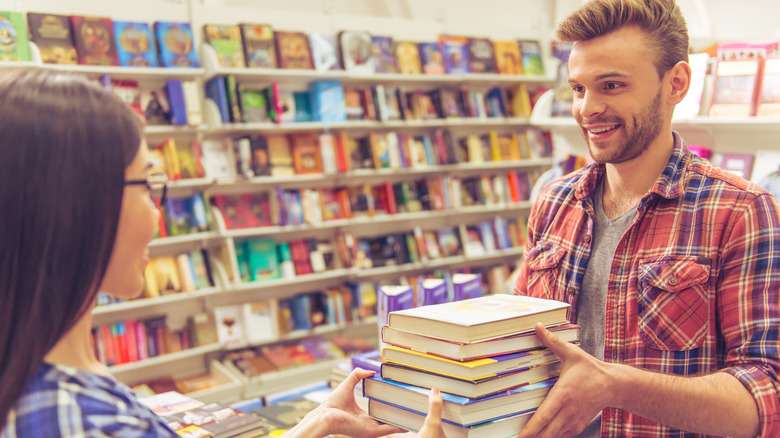 George Rudy/Shutterstock
What will help you the most in finding a partner offline is being places where you find joy. During an interview with TZR, dating coach Lily Womble suggested those seeking out a partner IRL search for love in the places where they find they're at their happiest, be it at the library or somewhere they volunteer. "In-person dating isn't just about 'how can I go to a meet-up with all the single people and find the single people,'" Womble explained. "It's about what brings you joy in your life, and how you can fill your life with more in-person joy."
Many people tend to go to places where they think they'll find other singles, with that being their main goal for going out. But you should skip the bars and clubs, especially if dating is the only reason you want to go there. Bars aren't ideal for having a meaningful conversation that could lead to a partnership. Go somewhere that brings you happiness, and people who share that same passion are likely to be nearby.
Don't be afraid to start up conversations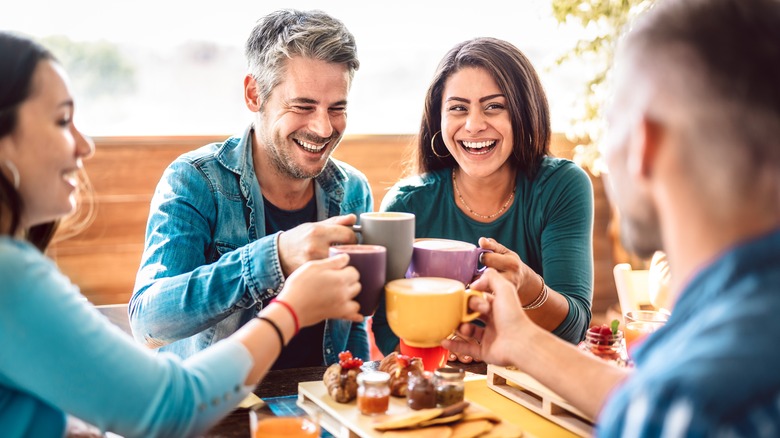 View Apart/Shutterstock
Online dating is praised as being the future of dating because it's fast and easy to strike up a conversation with whoever piques your interest. The same concept can easily carry over into real life. While it may not be as easy as chatting online, especially for people who are a little shy, being open to conversation is key to finding yourself a partner in real life.
Dating coach Anna Morgenstern told Nutritious Life that the best way to engage in conversation IRL is to be confident. She suggested this bold tactic: "Plan a happy hour date with a friend and show up 15 minutes early. Find a group of men or women, tell them your friend is always late, and [ask] if they would mind you joining them for a drink while you wait." She continued, "It works every time, and your intention isn't [necessarily] to get a phone number or a date but to give off positive energy and make someone's day a little brighter."
Starting up convos in real life can be as rewarding, and maybe even more so, than online chatting. If "Catfish: The TV Show" taught us anything about dating apps, it's that people can easily lie about who they are when they're behind a screen. Being face-to-face with a potential match makes gauging their authenticity and interest much easier — not to mention you're avoiding those doctored profile pics.